Fight Dry Skin Without Breaking Budget This Month
You don't have to go hungry to buy a moisturizer.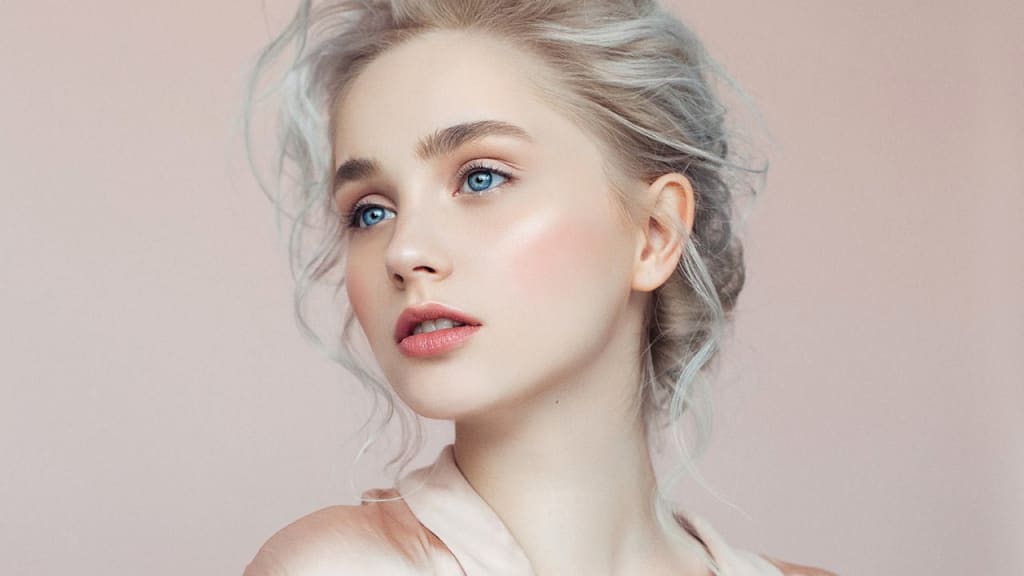 Image source: L'oreal Paris
If you're anything like me, you're broke.
I mean, I-eat-ramen-every-day broke. I'm talking my-phone-bill-hasn't-been-paid-for-weeks broke.
Dealing with financial hardships makes it difficult to stay on top of your skincare routine, especially for those of us with dry skin. It seems nowadays that most products are either aimed at targeting oily skin or have harsh chemicals that strip the skin's natural oils and leave it feeling like a tight, vacuum-sealed Sahara desert.
Maybe that 12-step K-beauty skincare trend really works miracles. I'll never know—all I see is a load of dollar signs and a week's worth of groceries, considering cleansers designed for dry skin from Sephora can cost up to a whopping $175 for only 3.5 ounces of product. In case you were wondering, that's $50 per ounce. Yikes!
Never fear, dears. You don't have to give up your clear skin or trade your confidence to pay the electricity bill. You can have dewy, glowing skin without stress-crying off your mascara.
Step One: Find a good, cheap moisturizer. My personal favorite is the Garnier SkinActive Soothing 3-in-1 Face Moisturizer with Rose Water.
Lemme tell you, this bitch goes hard. It absorbs well enough to be used during the daytime but is rich enough to be used as an overnight moisturizer as well, and can also be used as a weekly face mask. Just layer it up and tissue off after ten minutes. If you're like me, you'll adore the soft, floral fragrance of the rose water. It has such a romantic vibe to it.
Here's the real kicker: you can get this multi-use moisturizer at Ulta for only $12.99. Now that's a bang for your buck!
Step Two: Throw away that old washcloth!
Things like washcloths and scrub brushes are ridiculously hard on the skin. It's best to use your plain old fingertips for face-washing, and if you must must must use something else, be sure to use a light touch to ensure the least amount of damage possible.
Step Three: Recognize long, hot showers as your mortal enemy.
I know, I know, steamy shower water that makes your skin feel as if it's melting off can be so relaxing, especially after a long, rough day. I get it, you want your pores to be open in order to ensure the deepest clean you can get. But trust me when I say, hot water really is your worst enemy, and we're all guilty of it. Every single one of us. Hot water will strip your skin of that natural oil barrier, y'know, the one that traps all that moisture in. Switching to lukewarm water is a vital step to retaining that glass skin glow. You can do it!
Step Four: Drink lots of water!
Come on. You knew it was coming. Just pop by your local McDonald's on your way home from work and get a free kiddie-sized water. It's good for you!
Step Five: Eat some avocados!
Now's our time to shine, millennials. Healthy fats and oils hydrate your skin, leading to a more supple appearance. Add some nuts, some coconut oil, and—that's right—some avocados to your diet to increase your intake of healthy fats. Put that bitch on some toast and go about your day.
Bonus step: Use a humidifier during the winter months!
Heating your home will suck any moisture right outta the damn air. Using a humidifier to keep your indoor humidity at about 50 percent is a quick, easy way to fight dry skin. This is a bonus step because my broke ass can't afford a humidifier. If you've got a bit more $$$ in your pockets, go for it!