Favorite Skincare Finds From "Quarantine" That I Still Use Today
Remember when most of the world had stay-at-home orders or lockdowns enforced a while ago? Some say it feels like lifetimes ago but in reality, we're only now getting to the end of 2020.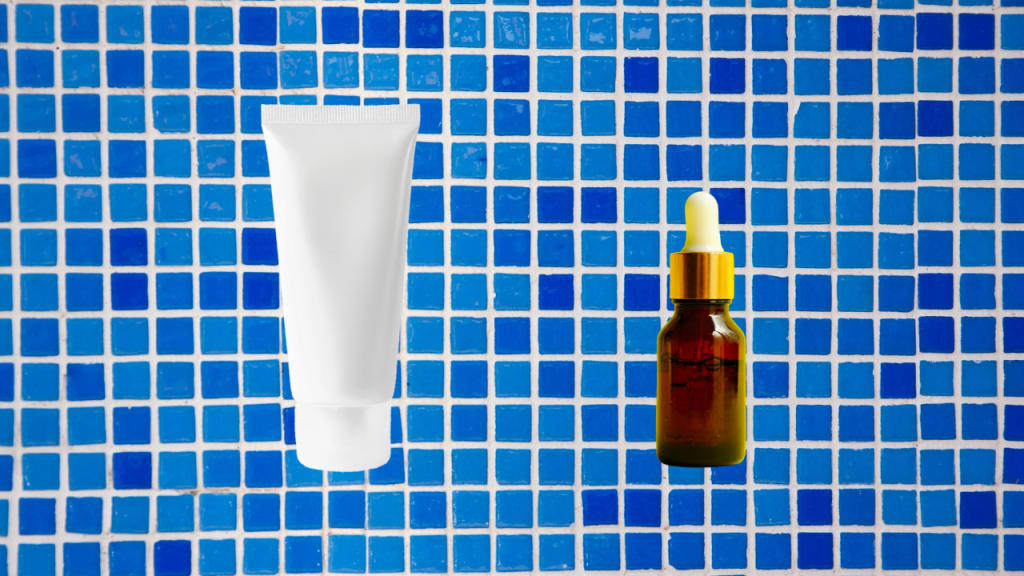 Well since then I've been s(afe)tuck at home. As a Taurus sun, that is far from a bad thing because that meant I had more time to take care of myself. It's also pretty common for Venus-ruled astrology signs to be self-care enthusiasts so if you relate, you might have some Venus placements in your birth chart or aspects that activate a Venusian vibe.
With no commute to work or live events to go to, what did I fill my time with? A good chunk of it was spent online shopping & another portion of it was most definitely spent watching Skincare by Hyram on YouTube. Put those two together & well, that's how I found an improved skincare routine. While I'm no licensed esthetician or dermatologist, these products are my favorites due to a combination of them working well on my skin & containing ingredients that are known to help with my skin type (combination, acne-prone).
Please think critically of how much product you use & what ingredients work well with each other so you can better figure out what works for you. If you're pregnant, you should be wary of the ingredients in your skincare. The products shared are for use on your face however that's not to say that none of these ingredients can be used for your body as well. They are also mostly unscented which tends to be better for sensitive skin. I don't use every single one of these products every day nor do I use excessive amounts. I provided some approximate prices (USD) for each item, but all prices & availability may vary depending on product size, time of purchase, & retailer.
Make-Up Remover
When I clean my face at night, I will do a double cleanse involving a cleansing liquid & a face wash. Depending on what I have on my face during the day, I switch between the following two: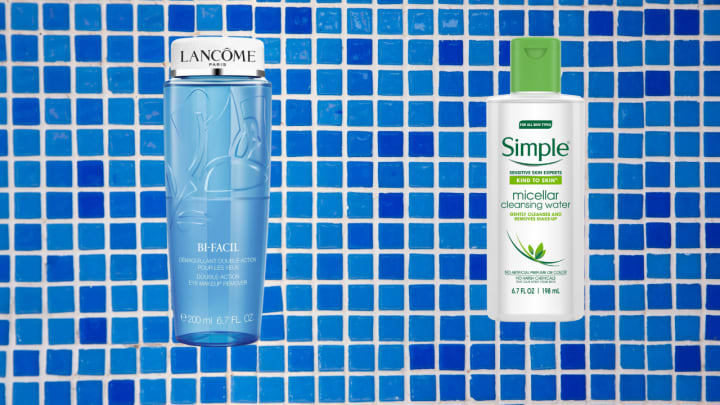 Bi-Facil Double-Action Eye Makeup Remover (Lancome Paris, $15)
I've been a fan of this makeup remover since high school (I'm in graduate school now). Poured onto a cotton pad, I rarely have to rub very hard to get everything off. It really takes off literally all the makeup. Actual magic.
Kind to Skin Micellar Cleansing Water (Simple, $5)
When I'm not wearing much or any makeup, I will use cleansing water. It's a great way to ensure you're using fairly gentle cleansing liquids on your face.
Face Wash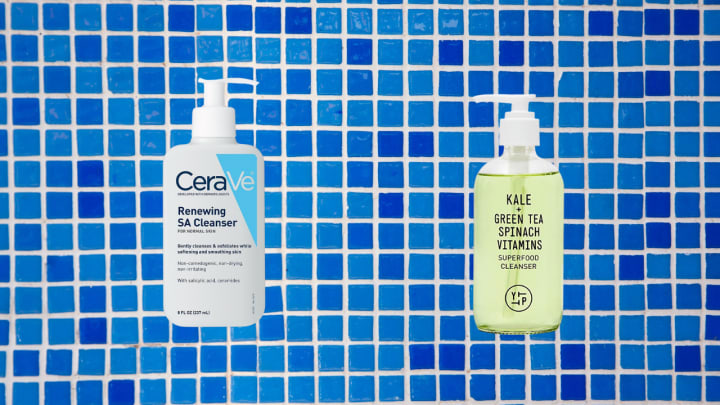 Renewing SA Cleaner (CeraVe, $14)
I use this cleanser only at night about every other day. I also try not to use it within a few days of using an exfoliator or strong retinol. With products that have active ingredients, it's best to do a bit of research & careful testing on your own skin to see how it reacts.
Superfood Cleanser (Youth to the People, $35)
I find this cleanser to be gentle enough to be used both in the morning & evening. I typically don't like face washes with any scent, but this one is super pleasant. It has spinach, kale, & green tea in it & smells fresher than vegetable-y. I prefer the light scent over any other scented face wash I have used. Unscented would be best for me but I genuinely don't mind this one.
Toner
Pure Fit CICA Toner (COSRX, $22)
The centella asiatica extract found in this toner is known for its soothing ability. It definitely helps when my skin is breaking out from retinol or incorporating a new product to my routine & it's easily a repeat purchase because I can use it no matter the condition of my skin.
AHA-BHA-PHA 30 Days Miracle Toner (Some By Mi, $16)
Alpha hydroxy, beta hydroxy, & polyhydroxy acids consist of different sized molecules & are gentle exfoliators that help with skin texture. I originally used this product every day which is not suggested by many in the skincare community & I learned that the hard way. Despite the fact that some gentle exfoliators labels that say they may be used daily, in reality, it depends on how your skin reacts to it. Using this toner every day caused my skin to feel very dry, however, when I cut it back to about 3 times a week I noticed better results. It is a great alternative to chemical exfoliators which I will bring up again later in this article.
Serum
Glass Skin Refining Serum (Peach & Lily, $39)
The highlighted ingredients for this serum includes peach extract, niacinamide, East Asian mountain yam extract, centella asiatica extract, hyaluronic acid complex, & peptide complex. While it is a bit pricier than most of the items I shared, I love that instead of needing to buy these ingredients in individual products, they're already combined in a single product. I just use one pump every day, both day & night. I can say my forehead has become significantly clearer & smoother since using this serum. It works great for basically any skin type or concern.
Resurfacing Retinol Serum (CeraVe, $19)
Retinol is Vitamin A found in many skincare products & helps with skin cell turnover. It does however also tend to cause purging for first-time users. My skin definitely took its time getting used to this serum. I was not super excited though about having constant breakouts while my skin was adjusting since I have post-inflammatory hyperpigmentation. With a combination of some patience, I now definitely see it's effectiveness. Retinol is an ingredient I had heard of prior to getting into skincare because my mom has been using it for a while. It is also very well known for having anti-aging benefits however I use it for its benefits relating to acne.
Niacinamide 10% + Zinc 1% (The Ordinary, $6)
Niacinamide is also known as vitamin B3 & helps reduce bacteria & maintain clear skin. It's often found in more skincare products since it is an ingredient that rarely ever has any side effects. The only concern I think people need to know is that there's no need to go overboard like you need to use both a niacinamide serum, moisturizer with niacinamide, & sunscreen with niacinamide every day. The same goes for hyaluronic acid. If your skin concern relates to acne, I definitely suggest starting with niacinamide then expanding to incorporate other ingredients or serums. I like The Ordinary's niacinamide serum because it's cheap but some people opt for the more pricey option since it may include other ingredients that help with their skincare concern. It also means one less step in the routine. Just be aware that this item is often sold out online a lot of the time & I've seen people mention some skincare products purchased off of Amazon turned out to be fake.
Hyaluronic Acid (The INKEY List, $8)
Hyaluronic acid helps keep skin plump & hydrated. I typically use products with this ingredient right after my toner & before the rest of my serums since it helps absorb moisture into the skin. Since it is also found in many other serums & moisturizers, I don't usually need to use this every day but I wanted to include it if you're looking to include this ingredient alone into your routine for a really great price. I just add 2-3 drops & spread it across a freshly washed face.
Alpha Arbutin 2% + HA (The Ordinary, $9)
The HA stands for hyaluronic acid which I just mentioned above. This serum is nice not only because of that but because it helps brighten skin. It is great for those looking for products to use on hyperpigmentation. I typically only use it after most of my breakouts have cleared up & I want to improve the overall appearance of the blemish marks.
Moisturizer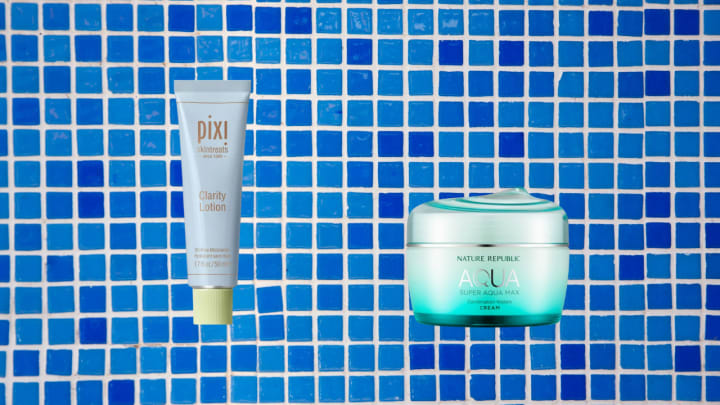 Clarity Lotion (Pixi, $24)
This moisturizer has salicylic acid/willow bark extract, ceramide, aloe, & kaolin. It is an oil-free moisturizer so it has quite a lightweight feeling. It looks & feels pretty basic but it works great for me. Since it does not clean deeply like an SA cleanser, I am comfortable with using it every AM/PM. In general, I use about a dime-size amount of moisturizer for my face. It helps with those that have acne-prone & oily skin but also said to be suitable for all skin types.
Super Aqua Max Water Cream (Nature Republic, $17)
For my combination skin, this moisturizer is nice because it gives the hydration I need without my skin feeling too heavy. It has hyaluronic acid, which helps with moisture & seawater giving it a watery texture. Whenever ingredients that work well with my skin are included in other steps of my skincare routine, I don't find it necessary to use a separate serum with the same ingredient. It really depends on what I'm using in my routine currently.
Sunscreen
I would like to preface by saying sunscreen is quite literally the most important part of your skincare routine. Whether you have a basic (cleanser, moisturizer, sunscreen) or complex (ten steps/products) routine, if you don't follow through with sunscreen, all the products you use may not be as effective. I previously felt like sunscreen would negatively impact my skin & cause breakouts with the right sunscreen it does quite the opposite. Not only does it help protect your skin from damage, but it helped fade my hyperpigmentation marks. I typically only wear sunscreen when I'm going out or if I'm inside by a window where the sunlight shines in. If I'm at home, I typically try to avoid any sunlight from the windows so I don't need to use sunscreen. These sunscreens are geared towards use on your face but don't forget to use sunscreen on your body too.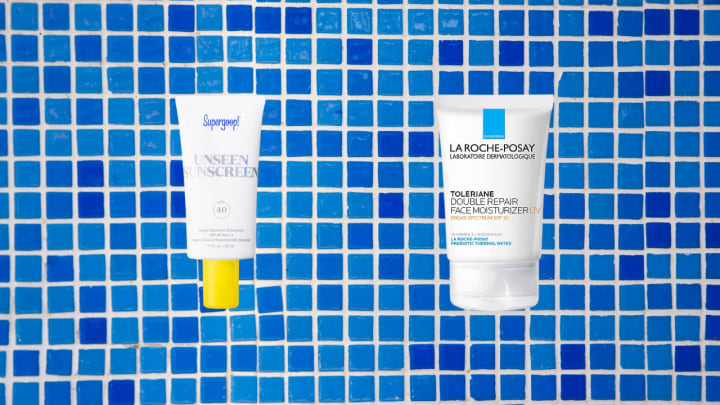 Unseen Sunscreen SPF 40 (Supergoop!, $17)
If you're looking for sunscreen & primer in one, this sunscreen is what you need. It leaves no white cast & feels so light on your skin like an actual primer. It is common for skincare enthusiasts to use about 1/4 teaspoon or two fingers worth of sunscreen (use the amount of sunscreen it takes to cover the length of two fingers from the top of your palm to your fingertips) just for your face & neck for your first application of the day. Then touch it up every few hours. For that reason, it is important that you find a sunscreen that blends into your skin well. I have yet to find a better sunscreen for reapplication since this one is a bit pricey for what you get but it is great nonetheless.
Toleriane Double Repair Face Moisturizer UV SPF 30 (La Roche-Posay, $20)
So this product is not advertised as sunscreen, but it has SPF so I use it after washing my face in the morning in place of a moisturizer. If you've got dry skin, the ceramides & niacinamide can help with it. Like I noted above, you should still use the two-finger rule to ensure you're applying a good amount. I would suggest if you're going to use this before putting on makeup to make sure you rub it in well & let it dry a bit because it does have that moisturizer/sunscreen heaviness. For me personally, it doesn't leave a white cast but that's only after I do the process I mentioned in the previous sentence. The products promoted by this brand as actual sunscreens have higher SPF, tinted options, & lighter formulas which provide many great options.
Other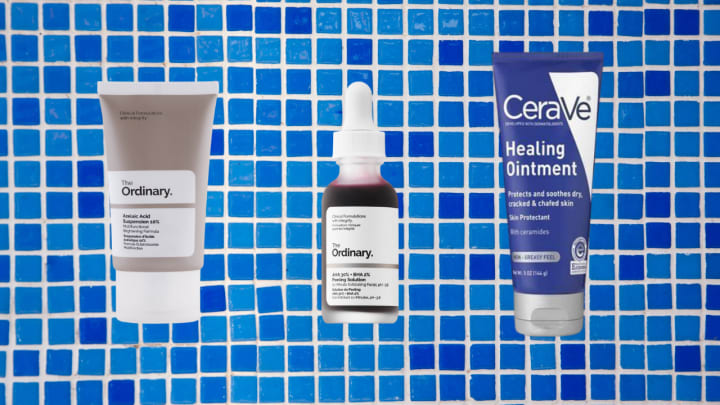 Azelaic Acid Suspension 10% (The Ordinary, $8)
I typically use this exfoliant as the step before I apply my moisturizer. I use it every other day or a few times a week depending on how my skin is feeling. It is a very gentle exfoliant but of course, depends on if you're using a harsh face wash daily or not. It also helps with acne, rosacea, pigmentation, & overall skin texture. I feel like this product helped me the most in terms of getting smoother skin besides the glass skin serum. It can also be used with basically any other skincare product ingredients besides those with Vitamin C since I'm not too familiar with its compatibility. I have yet to incorporate Vitamin C into my routine so I don't really have any recommendations at the moment. But most if not all that I have mentioned in the article has helped me immensely with my hyperpigmentation marks & skin texture.
AHA 30% + BHA 2+ Peeling Solution (The Ordinary, $8)
There is a lot of debate as to how often to use this chemical exfoliator so as with all other skincare products be sure to test this one out first. I would suggest using it once every other week first. I have seen estheticians suggest once a month even. You really have to gauge how your skin reacts to it. If it does not appear to be dry or sensitive when used every other week then definitely adjust your use to your preferred time frame. If you ever have a negative reaction to this product, I definitely suggest used the next thing I mention.
Healing Ointment (CeraVe, $12)
When it gets colder or my skin has had an accidental over-exfoliation, this is my go-to product to top off my skincare routine. It really should only be used as the very last step before going to bed & in pea-sized portions. Another important note is that you should make sure that your skin & hands are cleaned thoroughly before applying to ensure that bacteria do not get trapped underneath because it is meant to seal all the products you use at night beneath a thicker layer. The ointment is mostly petroleum jelly, but it also has ceramides & hyaluronic acid which provides more enhanced benefits.
Final Thoughts
This year was my first year actually making an effort to be conscious of the skincare products I use. Before the total overhaul of my routine, I only used face wash, toner, & moisturizer. I don't recall what brand they were except the toner, which was the Thayer's Witch Hazel. Before writing this article, I also very coincidentally found a photo of me with a Neutrogena Grapefruit wash in the background, which is like the quintessential starter face wash for many. It's very funny now because the skincare community on Twitter talks about products like these in a nostalgic way.
Moving forward, I am on the hunt for products that are not only fairly effective but ones that also have eco-friendly packaging. The inclusion of natural ingredients has been a debate as well since there are consumers that are very eco-conscious & consumers that are focused on finding effective products to treat their skincare concerns. While I am more aware of products not tested on animals, to be honest, I oftentimes forgot to think about the impact of the packaging or ingredients on the environment because I was focused on ingredients for my skin concerns. I collected quite a bit of empties too (empty, completely used products) & I feel a bit guilty throwing them away. But now that I am more aware, I hope to simply reuse or recycle the containers if possible.
There is also a growing desire to purchase from small businesses. While it's not to say that buying skincare products from them is questionable, instead it is just the fact that the products are not as well known or commonly used by others. My take on this is that you should make sure to take time to find products that align with your values, your budget, & your skincare concerns. The condition of our skin is oftentimes a result of so many factors so don't be too harsh on yourself if you're not able to be the perfect eco-conscious consumer.
I think about the fact that all human-created products did not originate with the environment in mind but instead were created to make our life easier. It's a bit selfish in a way, but I don't think that's the mindset people like Orville & Wilbur Wright had when they were trying to invent the first airplane. I would like to assume that they weren't quite aware of the impacts that airplane travel would have on the environment & instead were focused on making long-distance travel easier. The good thing about skincare is that companies are aware of these consumer concerns & now take these into consideration with their products.
While the products I mentioned work really nicely on my skin, I can't guarantee you'll get the exact same results or overall improvement of your skin because everyone's skin reacts differently, regardless of the fact that it includes an ingredient known to help manage a skin concern you have. You should always slowly incorporate new products into your routine so you don't freak out your skin & leaves you wondering why you can't find any products that work for you. Products with active ingredients should be used with great caution because certain ingredients are not likely to pair well if used together & may result in sensitized skin. Trust me, that was a mistake I made when I got a bit too excited to try out a bunch of new skincare products. It is was bad for both my skin & my wallet. Many skincare products also require patience & multiple uses before they show real results. Ultimately, if your skin is similar to mine & you're open to trying these products because they fit your budget or sound like a good fit, I'd say give it a go!
skincare
balancing the posi·tiffs & the nega·tiffs one musing at a time.