Essential Oil Mixture for Skin Care
A "DIY" for People with Acne-Prone Skin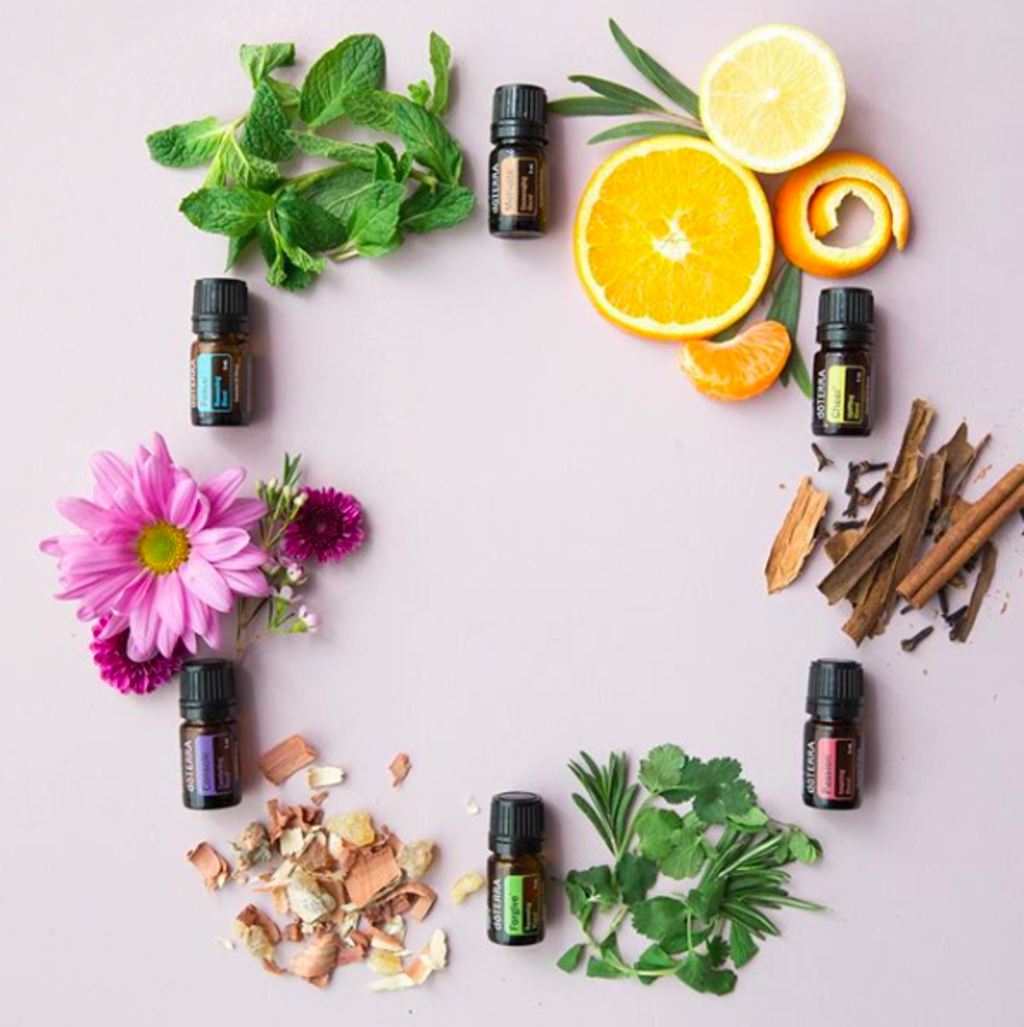 This picture was taken from "doTERRA Essential Oils" official Instagram.
I've been using and distributing essential oils for almost two years now, and essential oils are some of the absolute best for skincare! I've had issues with discoloration, some light scarring, and acne for the past six years of my life. I've been to many dermatologists, and have tried expensive prescription face washes, and medicines. I've also tried every over-the-counter face wash and solution you could think of. I've learned to be comfortable in my own skin, but it's super frustrating to have skin issues. Those who have no issues, you guys are so blessed. Those who aren't so lucky, you understand where I'm coming from. Through trying everything from $5 products to over $100 products, I've discovered my skin reacts better to all natural ingredient treatments.
I love face masks and such, so I did some research on some ingredients that are safe and good for acne-prone skin, and this is what I mixed up one night recently, and it's worked great for my acne specifically! I've found mixing; baking soda, a freshly squeezed lemon, Shea butter, peroxide, distilled water, witch hazel, frankincense essential oil, lavender essential oil, peppermint essential oil, lemon essential oil, and tea tree essential together until it turns into a paste is the best, and results within a week. If you have skin like me, you know that you can't afford to slack even one day without cleaning your face, or else you'll pay for the next week with upset skin. This mixture works best when you start with a fresh clean face, add a thin layer of organic, USDA approved, cold-pressed coconut oil all over your face, then apply the mixture, and let it sit until it's dry and stops burning, then wash it with warm water using a washcloth, and once all the stuff is off your face, rinse with cold water to help close the pores. It doesn't burn in a bad way. I describe it as a clean, purifying, fresh-burning sensation.
Only put one to three drops of each essential oil and make sure it's diluted really well. I usually test it on my wrist first, like we do to make sure the baby's milk isn't too hot, to make sure it won't irritate my face. Do not get it in your eyes or mouth! It will burn and taste nasty. Use this mixture as needed, and make sure not to over treat or over wash your face, otherwise, that could be something added to the list of skin issues that need to be taken care of. For example, severe dryness due to lack of natural facial oils, or extreme irritation to the skin that causes more breakouts. If you have sensitive skin, use once every other day and make sure to rinse well and end with a moisturizer, for me preferably I use Shea butter.
Any brand of 100 percent pure essential oils that are safe for topical use will be fine if diluted properly. I use "Dotera" and "Young Living." They both are amazing! Once the mixture is made, if you have some left, store your mixture covered in a cool and dry place. Your face will either love this or have a counter-reaction to it. Everyone's skin type is different, so some things that work for me may not work for you! If you are as desperate as I was to find something to help control your acne and give your face a natural glow, then give this mixture a shot! I wish I would have discovered this sooner! Essential oils are great for many things, and I highly recommend adding them to your skincare routine.