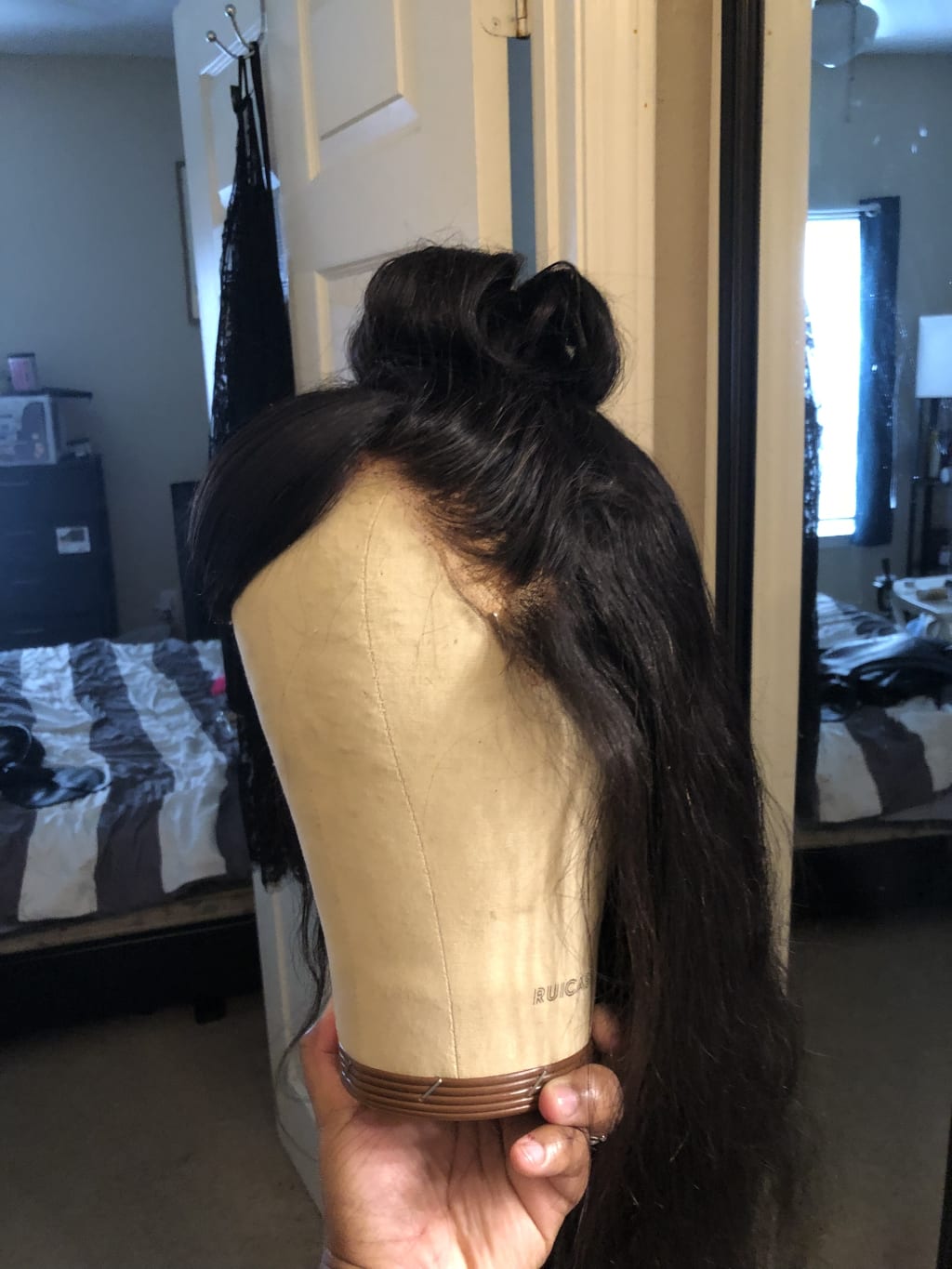 A newly, styled wig
After a long day of work and putting others first once I get home I like to create outfits that are inspired from my favorite shows and eras- the 1990's. The 1990's had such a crafty sense of style and bold use of color. I also believe as an African-American it was our best time for fashion. We were so creative with our hairstyles and clothes, recreating those looks make me feel so good about myself and my impressions on others. I get ecstatic when I order new clothes and wigs. I get to access a different side of myself and portray it to the world. When I am working, I get so drained listening to other people's problems and being in pain after a car accident. I feel worn down I have so much stress added to my day and my body. I feel myself becoming tense as the day goes on and numbing my body to complete my job duties, until it is time to go home.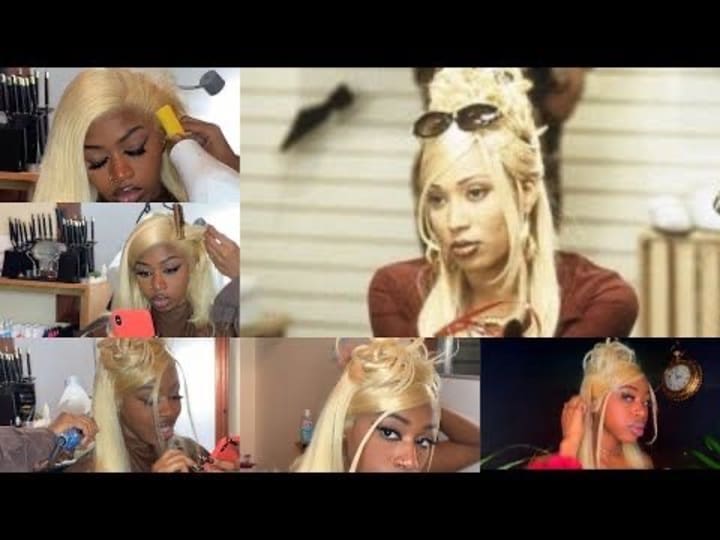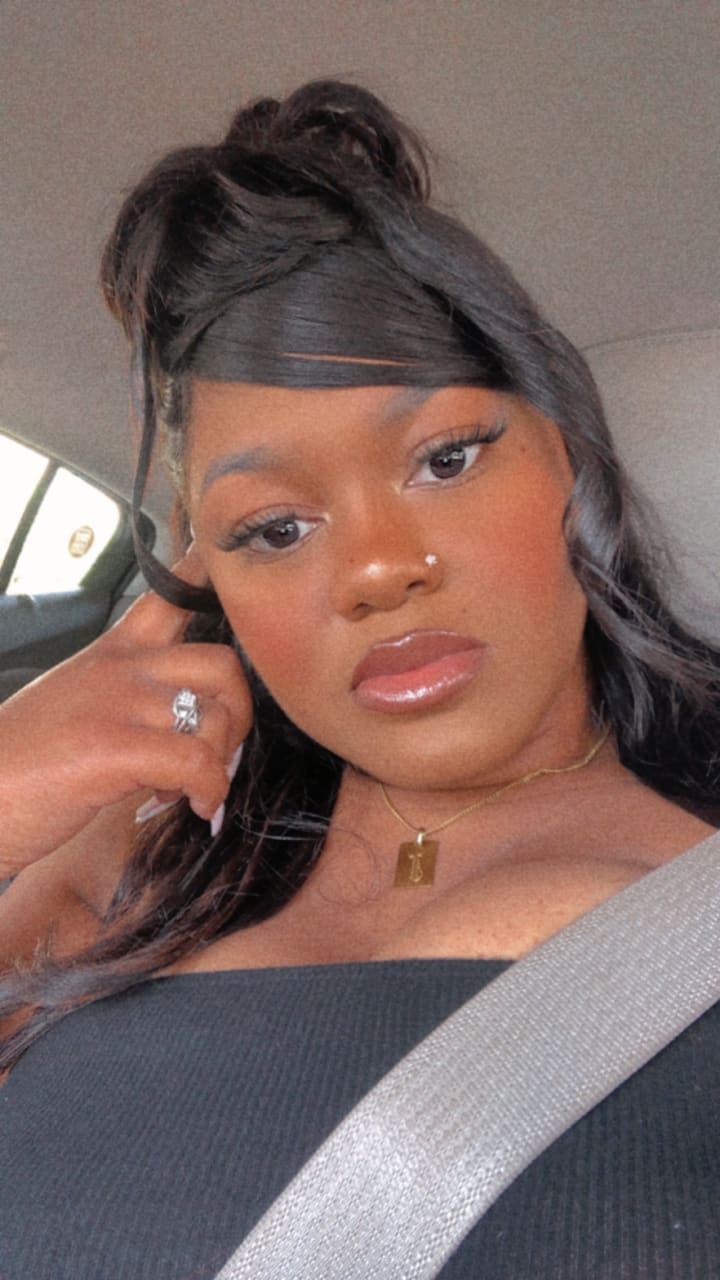 When I have a new wig or a new accessory being delivered to me, I think of all the ways I can use myself as the canvas. Allowing the styles and colors to evoke the emotion it gives me when I see it. I get inspiration from my favorite creative shows, such as anime or Rupaul's Drag Race. Viewing my favorite characters and the ways colors and shapes compliments their skin, hairstyle or body shapes. As a woman, I like to express my feminine and masculine sides and represent dual personalities.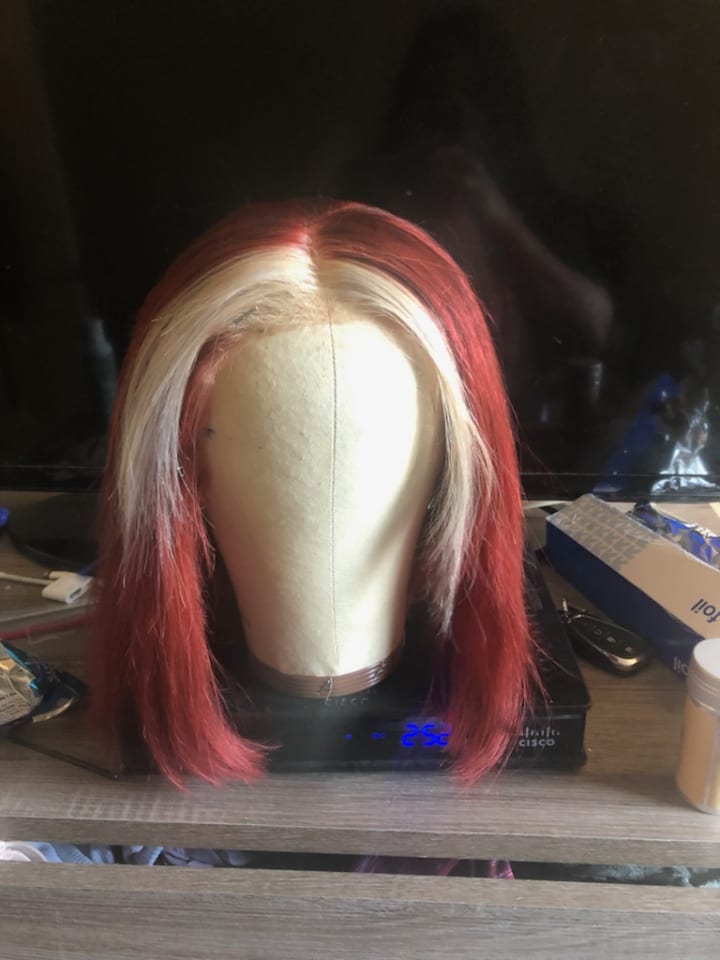 I was in a car accident that has left me to work on myself harder than I have before and has been draining me physically and emotionally. It has left me feeling worthless, because of limitations that have been placed on my body. My body has felt like a prison for most of my life, due to societal norms and I am now growing to appreciate it. Fashion, and more exclusively creativity keeps me afloat. It is a therapeutic practice that brightens my day.
Expression is something, I have always battled with. I always felt looked over or made to be silenced and fit in, which I have struggled with more than standing out. My confidence has been an ongoing issue in my life. I never grasped how talented I was unless people told me, and even then, I never truly believed them. I hated that I did not know my true self.
I know now that I am still exploring who I am, however it is a beautiful and embracing journey, instead of a bloody war. I have always admired art and fashion, but never felt as though I could accomplish looking as good as I wanted to feel. Wearing brands to fit in with others, that never truly felt good or were my favorite, always seemed safe but never satisfying. I have always admired styles on TV and yearned to feel as desired as the female leads in movies and sitcoms. Fran Drescher in "The Nanny", Gina in "Martin", Laura Winslow in "Family Matters", and Denise Huxtable in "The Cosby Show". I always wanted to feel pretty and as stylish as these actresses.
I also wanted to emulate the grunge, blaise feeling of Darlene from "Roseanne", Kelly Bundy in "Married with Children" or Christina Aguillera, the bohemian style of Erykah Badu and Lauryn Hill. I always thought I had to pick a style and remain in that box until I started realizing that although I have to represent myself in a certain way for jobs or student organizations and other opportunities, my freedom is in how I represent myself. I can represent myself by not confining myself.
With my corporate job, I try my best not to cross the line, but to stomp right on it. I try in subtle, but stylish ways to change my hair and wardrobe as much as possible as long as it is not revealing for the office. Creativity is as exciting and challenging as solving a puzzle. It helps me see the brilliance in myself when I am able to imitate a look or create a version of it that compliments me and liberates my mind and body.
Through styling, it honestly empowers me, because I feel my best when I look my best. I become so proud. It builds my relationship with self and opens my eyes to how beautiful I am, not just on the outside but on the inside. The brilliance within me to piece together color schemes, patterns, materials to look my best as God intended me to be. My body is fighting everyday after the accident and I fight everyday when I wake up to continue to make the best of the day by what I can create through makeup, hair and clothes.
The pain I feel is temporary, when I am joyful after creating the looks that I do. The positivity that emits through me after being so proud of myself it is priceless in the end.