Drip, Drip, Gloss
The beauty community has lost my respect forever. Here are my closing thoughts.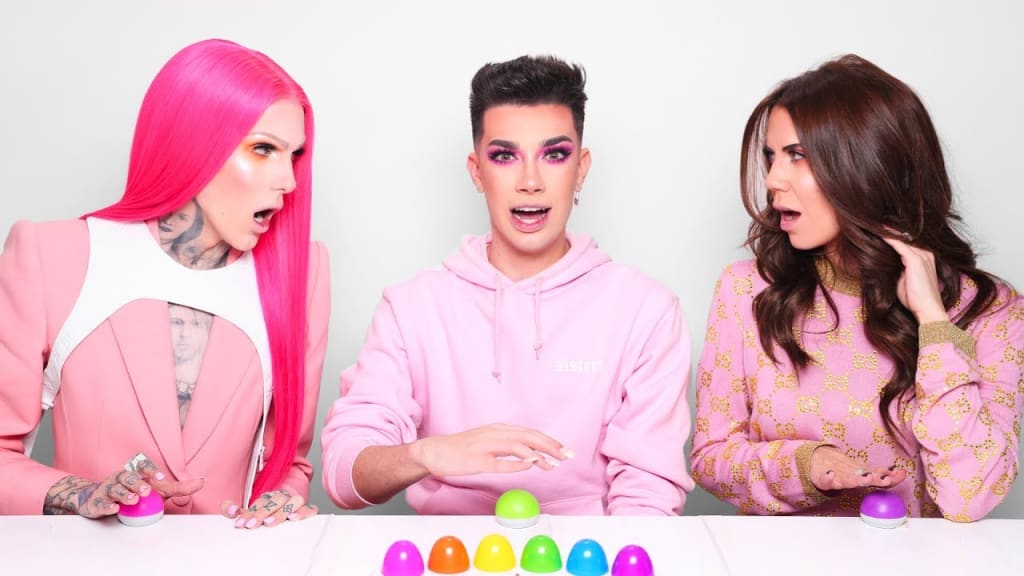 I started off as not a huge fan of the beauty community. I didn't wear makeup and had no desire to, but as I aged and started watching tutorials and finding my love for makeup, I was sucked into the community.
My love started as watching nail and makeup tutorials on Instagram. I would scroll through the explore page to watch influences do their daily routine. Obviously, I grew curious and wanted to try this on my own.
When I started to get better at the "no-makeup makeup" looks, I looked for influences to trust with my "glam" looks. I found a few on Instagram and on my recommend feed on YouTube. I never followed anyone religiously until I turned 14 years old. That's when the drama became apparent.
My first love was Jeffree Star. He grabbed my attention because I already knew of him. His makeup looks were flawless to me, and his loud, boisterous personality captured and held me. My personal favorite were his comparison videos, such as "$9.00 DRUGSTORE FOUNDATION VS. $125 LA MER FOUNDATION" and his "Is it Jeffree Star approved?" series. If I was bored or wanted insight on a product to try, I trusted this man to give me honest feedback and entertain me.
Another beauty influencer who I knew of was James Charles. I always saw his scandals and rude comments on Twitter and drama channels on YouTube. I didn't like his voice, how he did makeup, the fact that he got into trouble so much, etc. I never wanted to be a fan of his. Of course, that changed when I turned 15. I finally decided to give his channel a chance and I immediately loved his videos. He had the same personality as Jeffree Star and his makeup wasn't as bad as I had thought. Within just days, I fell in love.
These two boys were the only influencers that I truly followed. Any others I just happened to tap on a video or scroll through their page. I loved their posts, the way they acted with their fans, everything. They showed me how I do my makeup now. I had the utmost respect for them.
Key word: had
As everyone should know by now, both of these boys have had their fair share of controversies and scandals. Between the ebola scandal with James and the racist comments with Jeffree, no one could be surprised with these two. However, when the most recent scandal rose, the planet was shocked. Even people who had no interest in the beauty community were disgusted with the claims against James.
I'm not going to go in depth about the controversy. James had claims that he was a predator and liar from Tati Westbrook and several others joined in. Many men claimed James had hit on them, whatever. It all exploded overnight, and is quite possibly the biggest thing to hit the community since the beginning. James lost 3 million subscribers and Tati gained 5 million. Until James released his "No More Lies" video earlier this month.
People who were in no way involved in the feud between Tati and James put their two cents in. The whole thing never would've blown up as much as it did if people didn't involved themselves. Fake stories and tweets and such caused the issue to grow. I've realized now that this community is not only fake, but toxic as well. The influencers will claim issues and rumors are truth just to stir things up. These people, both the girls and boys, demand attention and drama. All they do is makeup. Why is it so hard to stay out of trouble just doing makeup? It's all the adults as well. No minor has ever been seriously involved in any of the drama that has circulated. The adults are putting on shows for the world to see and the children are just doing what they love, makeup. It's sad that the children of this community cannot look up to the founders of it because of their actions. Hopefully the next generation of beauty influences will be more helpful and less dramatic, but for now, the ones running the show are horrible, disgusting people who only want attention and will do anything to get it.