DIY Gel Nails for the Girl who Sucks at Being a Girl
If I can do it- so can you!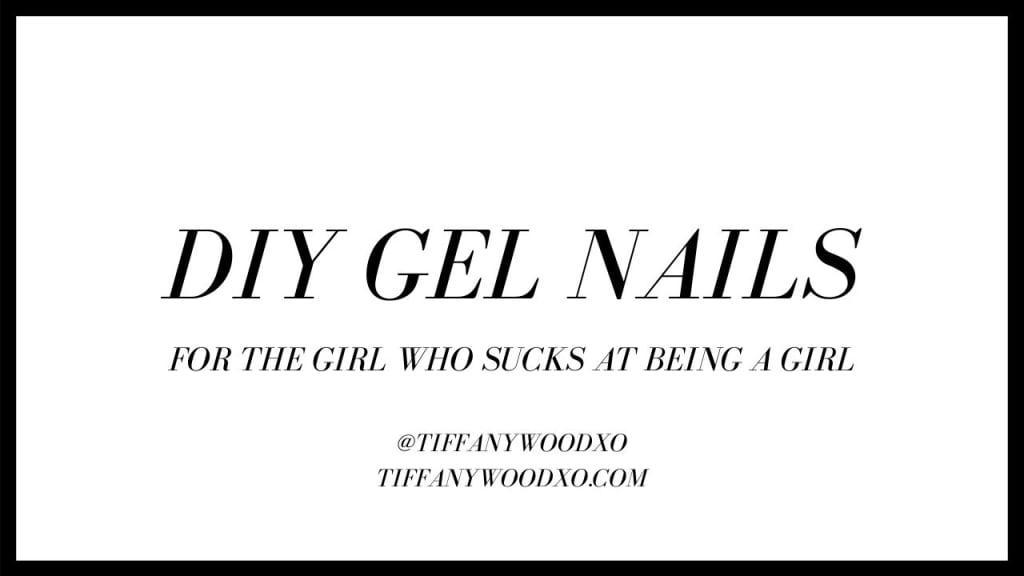 I suck at being a girl. No, like- I REALLY suck. I've never had a massage, or a facial, I get my blonde hair highlighted 3 times a year- which is basically unheard of, and the only time I've ever had my nails done at a salon was for my senior prom- almost EIGHT years ago (wow, i'm old now.)
With that being said, as much as I hate doing girly things and being touched by strangers- I always make sure that I have a fresh spray tan, my skin is on point, and my nails are polished to perfection- I do it all myself!
Black is my favorite nail color to wear, the only problem being is that regular black nail polish stays looking perfect and chip free for approximately 7 minutes- & 4 minutes if I'm drinking. Does anyone else wake up with JACKED UP nails after a night of drinking? I need to install some sort of hidden camera the next time I go out so I can view the footage to see what the fuck happens to them.
ANYWAY, enter my new fav amazon purchase (will be posting an amazon favorites post soon because I'm an amazon STAN.) I call it a 'nail oven' but the technical term is LED nail dryer- I think nail oven is catchier but whatever.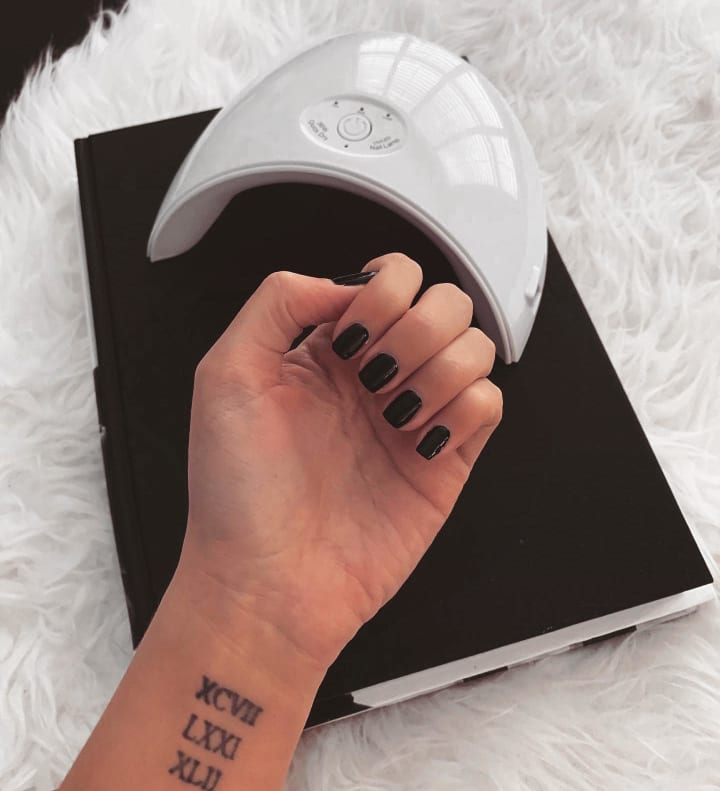 This nail kit comes with the nail dryer, 10 gel nail colors (6 cute, 4 ugly), a top coat, a base coat, and all of the nail tools and accessories you need to achieve the perfect mani.
The instructions in the kit are super vague but here's what I did to achieve the most flawless, beautiful nails I've ever seen!!!!
1. Cut, shape, and file your nails!
2. Apply the base coat and cure for 120 seconds- there's a timer on the light that will automatically shut off once the time is up.
3. Apply 2-3 coats of your gel nail color of choice. The black color specifically is so full coverage and opaque that I felt like I only needed 1 coat but went for 2 to make sure that it lasts as long as possible. Cure for 120 seconds in between each coat of gel.
4. Apply the top coat and cure for another 120 seconds.
5. If your nails still feel tacky, use one of the nail cleanser pads that comes with the kit and wipe down your nails super well- it won't remove any of the color, just the leftover sticky residue!
Prepare to be amazed. My nails are impossibly shiny and they've stayed chip free for quite a few days now- I actually can't wait for them to chip/peel so I can play with the other colors!
This is me all the time now ↓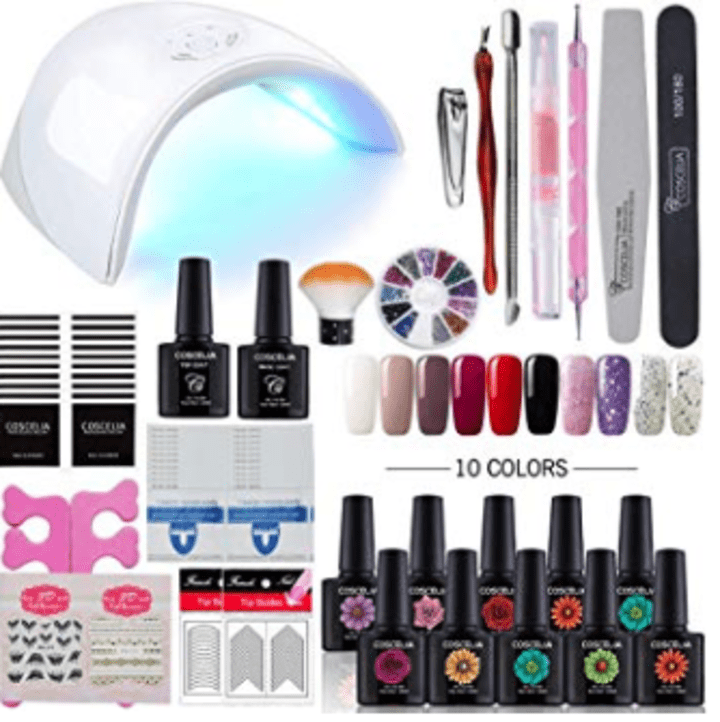 a million xo's!
T