Curly hair favorite products
Products that work well for my tight curls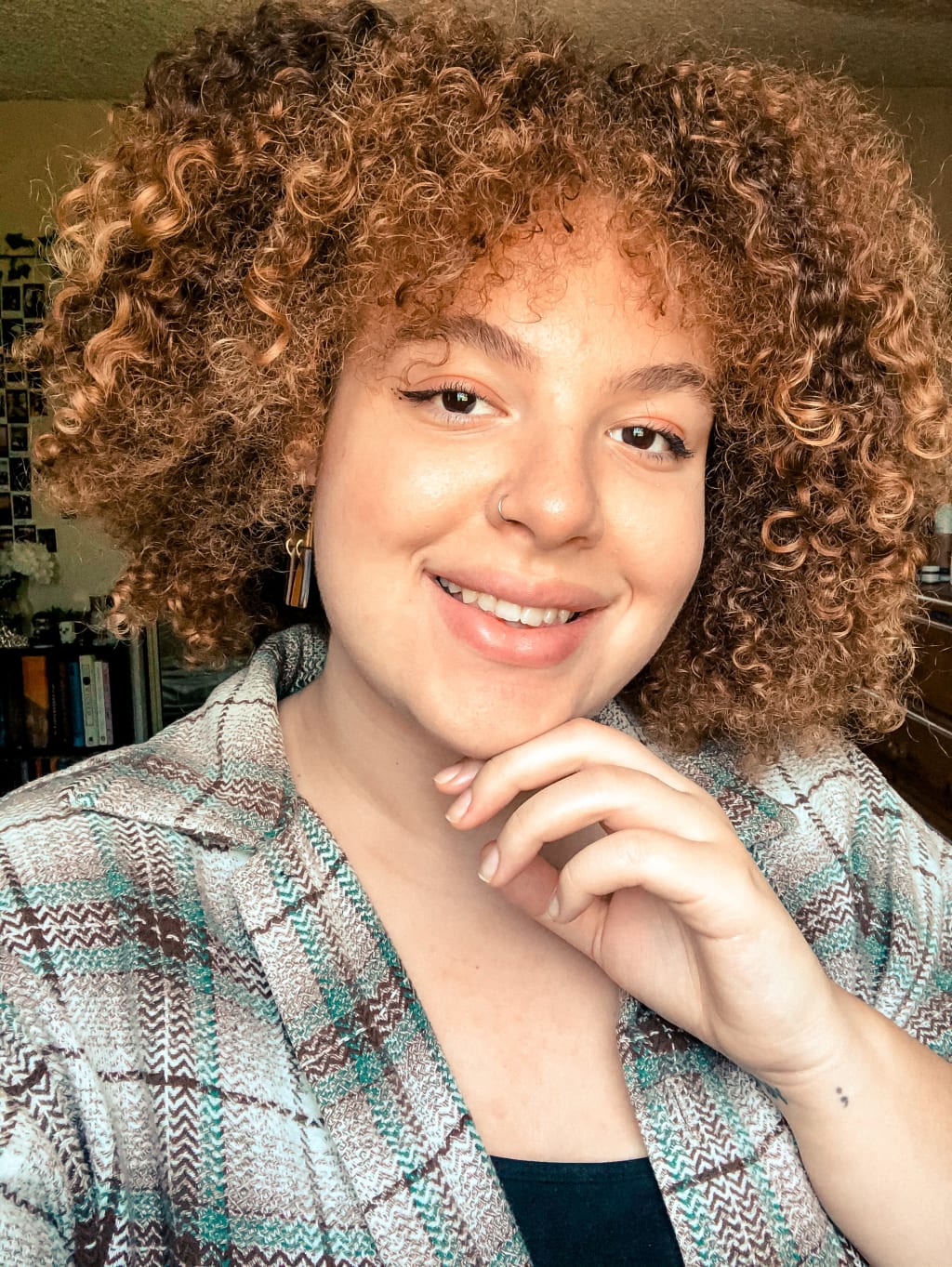 Curls that have been bleached a few times, but receive all the love needed to stay spiraled
2020 Natural Hair Care Routine
My journey to find the right products for my hair has been super tough. A lot of products that worked for most people with natural hair did not work for me because: one, my hair was super damaged from years of using Target box relaxers or two, not everything works for everyone. Curly hair is a journey that we take, and no two journeys are exactly the same.
A little background about my hair: I have very tightly curled hair (as shown in the cover photo). My mom, does not. She did not know how to manage my hair when I was little and I had very little patience to sit and have her brush through my tangles. I would scream and cry and someone had suggested to her that she should start relaxing my hair. It helped with the screaming, but it did not make my hair straight. It relaxed my curls to the point where they were just dead and frizzy. It was gross and made me hate my hair. I would see these girls and women with beautiful, tight curls and I wanted that, not my frizzy, oddly textured mess. I did not know it was because of the relaxer. We finally stopped the relaxer treatments when I was 11. Long story short, we had my godmother do the treatment and it ended up burning my scalp because it was not done right. No hate to her or my mother, it was just bound to happen, and I am happy it did.
I started letting my hair grow out and every couple months I would have my godmother cut an inch off until it was fully grown out and I had no more relaxer in my hair. My hair was not healthy still, but the curls were somewhat cute. My mother heard about Shea Moisture and that was a game changer. Once I started using that, my hair started feeling softer and was starting to look healthier. Then I was able to venture out into more curly-hair products. It was not until cosmetology school where I learned more about not only all hair, but also my hair and what I needed to do. Since I have graduated, my hair has never felt softer and I am going to share with all of you naturally curly haired folk what helped me and may help you!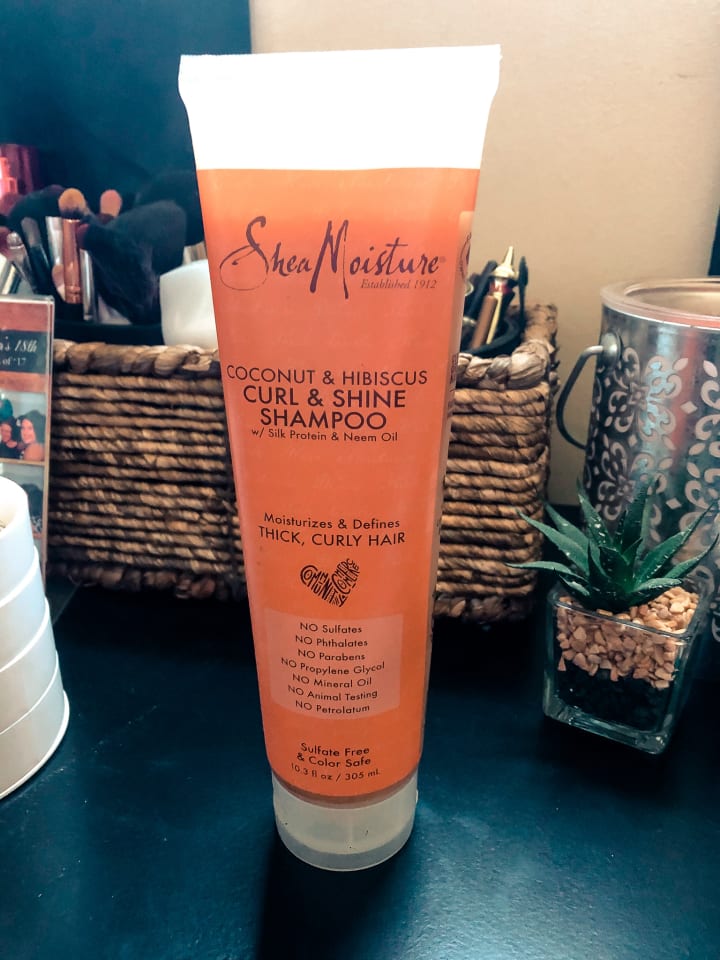 Shea Moisture Coconut and Hibiscus Curl and Shine Shampoo
This was the first Shea Moisture shampoo I had used and I have tried others, but I always find myself running back to this one. I love how my hair feels after using it and it smells absolutely amazing. Seriously, just go to your local Ulta, Target, or Walmart and find the Coconut and Hibiscus line and smell it. It is so sweet and tropical smelling. They also have this in body wash and it is amazing as well. Get it from Ulta, because Ulta reward points!
Curlsmith Wash and Scrub Detox Pro-Biotic Shampoo
This shampoo is a literal game changer. I shampoo my hair with Shea Moisture first just to get all products I have used out of my hair, but then I use this on my scalp. It has little beads in it that feels great on the scalp and gets it so clean. I use a lot of products and don't shampoo my hair everyday, just once a week, so I get a lot of build-up on my scalp. This is another prodcut you can get from Ulta, so definitly look into it. I don't have a picture because I need to order more and I threw away my old bottle already.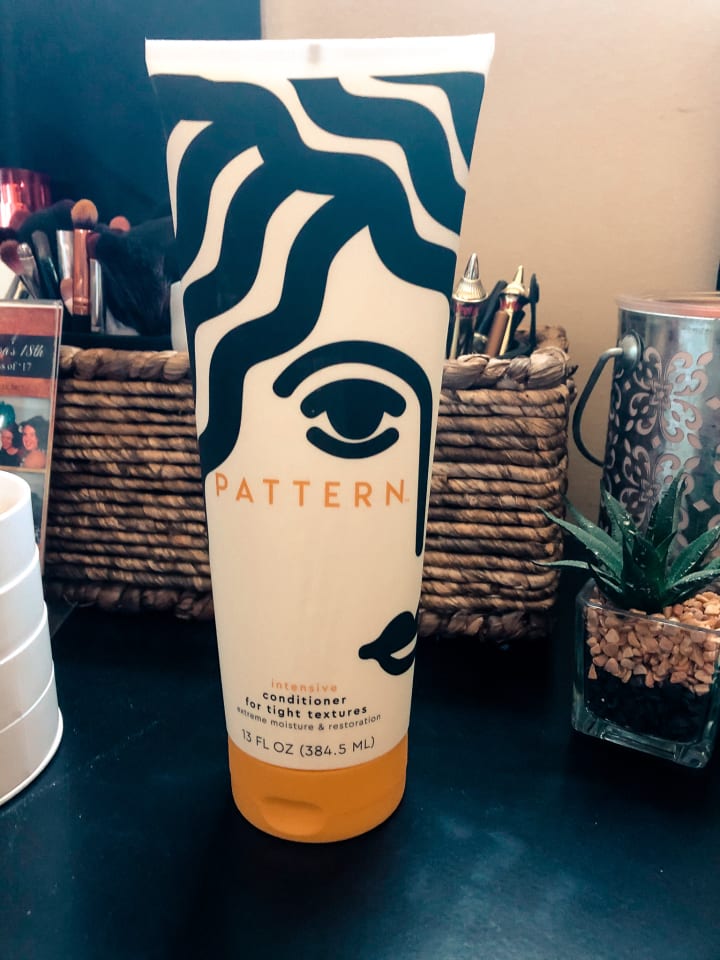 Pattern Conditioner for Tight Textures
I know this can be pretty pricey, but this seriously is a game changer for tight curls. I especially love that it is owned by Tracee Ellis Ross, meaning these products are made for curly hair and are created by curly hair. She even posts religiously about how she uses them. I get it, it's marketing, but still, why create something you would never use? Ulta sells travel sized ones that are good to try before buying a larger, more expensive bottle. If you like it, buy the bigger bottles (though, those are very expensive)! If not, try one of Shea Moisture's conditioners! Those are nice too, I just love how soft and healthy my hair feels with this conditioner.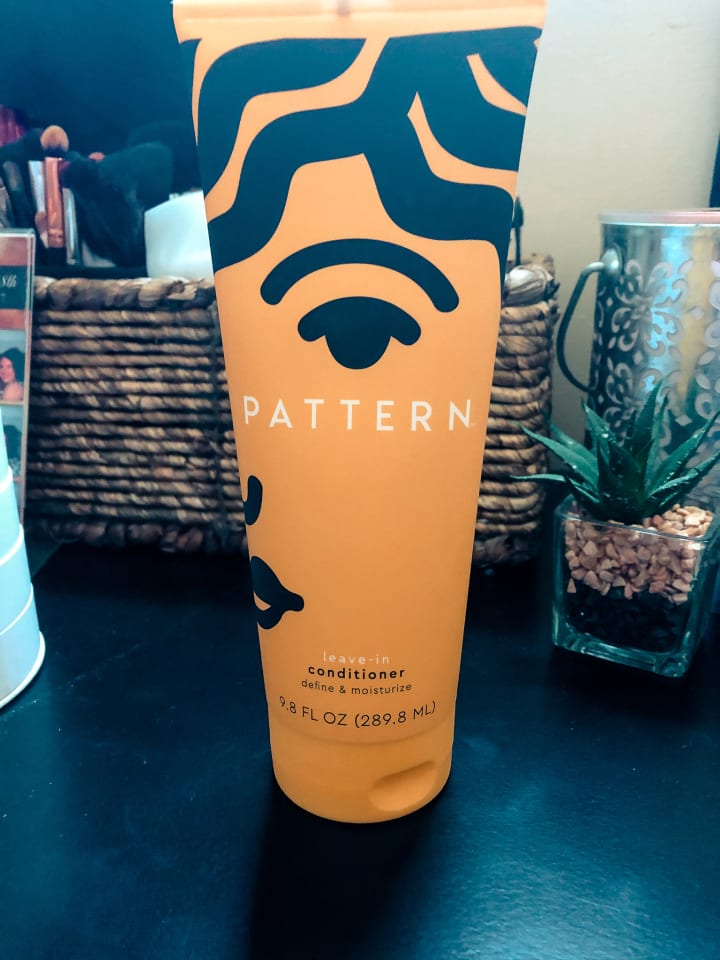 Pattern Leave-In Conditioner
Pattern products are actually really great and I want to try more of them once I run out of my other products. A lot of leave-ins I have tried are very heavy and leave my hair with a dirty texture once dried. This one is so light weight and is perfect.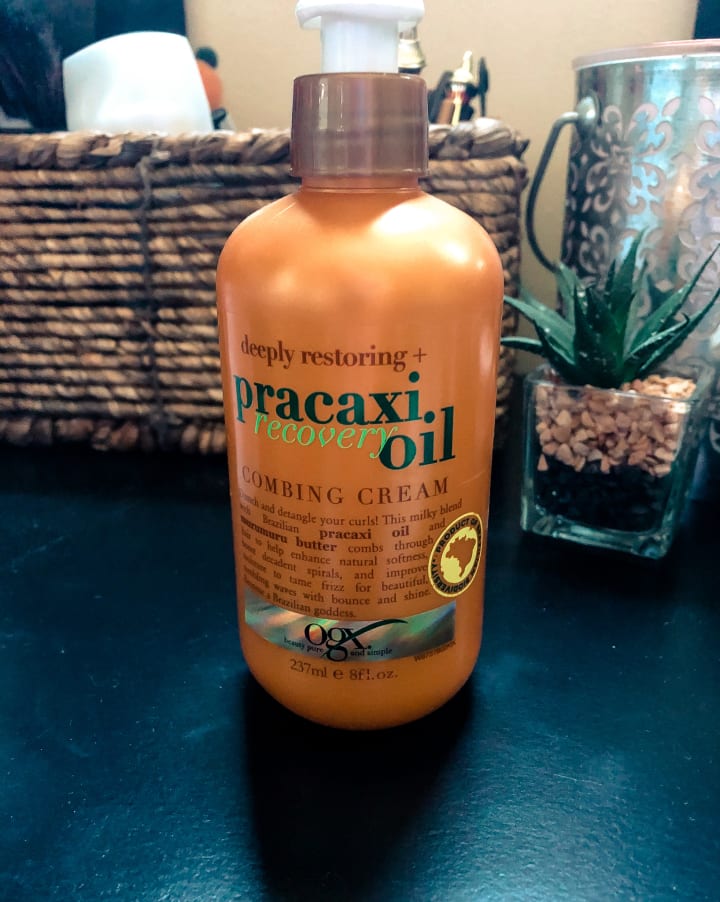 OGX Pracaxi Oil Deeply Restoring Recovery Combing Cream
I was a bit skeptical about this product, seeing as it is a combing cream. My first thoughts we one: It was going to be too heavy and two: It would mess up my curls! Wrong! When my hair is still damp, right after putting in the leave-in conditioner, I put a bit of this is in and that is when I take my wide Wet Brush and brush through my curls softly. Watching my curls bounce back up so defined is mesmerizing.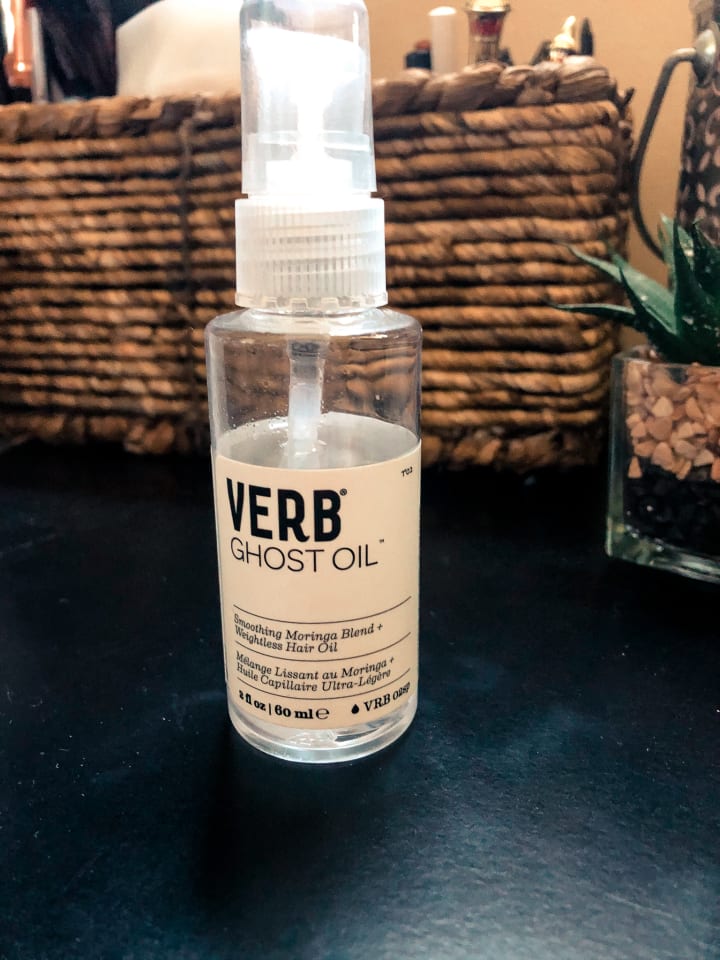 Verb Ghost Oil
Next I finish up with the Verb Ghost Oil. I swear I am not sponsored by Verb, but by this point, I should be! I use a lot of their products, as you can see. Anyways, the Ghost Oil feels great in almost all hair types. I use this before blowdrying or as a finisher on most of my clients, no matter their hair texture, because it leaves their hair feeling nourished. This was the first Verb product I had ever used and honestly, just using this in my hair by itself left it feeling so different.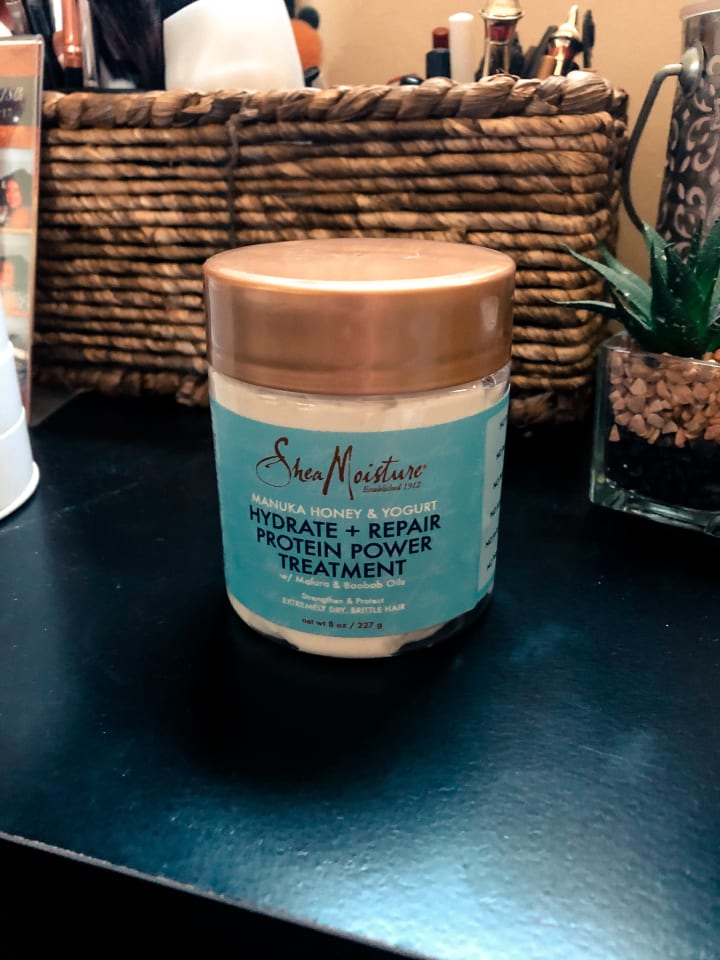 Shea Moisture Manuka Honey and Yogure Hydrate and Repair Protien-Strong Treatment
This is a deep condtioning treatment that I use once a week. I don't just put it in and wash out after 20-minutes. I shampoo my hair before bed, and instead of conditioning, I'll just put this in, tie my hair up, put a shower cap on and go to bed. In the morning, I'll jump in the shower and wash it out. Normally I would do this once every two weeks, but because I've started bleaching my hair, my ends need a little love. The minute I bleached my hair, my curls at the ends were a bit frizzed out. Now that I've been deep-conditioning for four weeks straight, my curls look so happy.
I know some of the things I included in here are pretty costly, but I use a small amount and it lasts me a while. Please comment below or email me what if you have any questions or what works for you!
Thank you for reading! Do not forget to follow my social medias:
Twitter: @annisa_c_love
Instagram: @annisa_c_love
You can directly email me at [email protected]
product review
About the author
I am a hairstylist going to school for journalism. Hope you enjoy what I write! I also love to draw, so check out my Redbubble: https://www.redbubble.com/people/AnnisaC/shop?asc=u