Cosmetic Procedures Iyabo Ojo Has Undergone to Keep Looking 22 at 44 (Photos)
Iyabo is 44!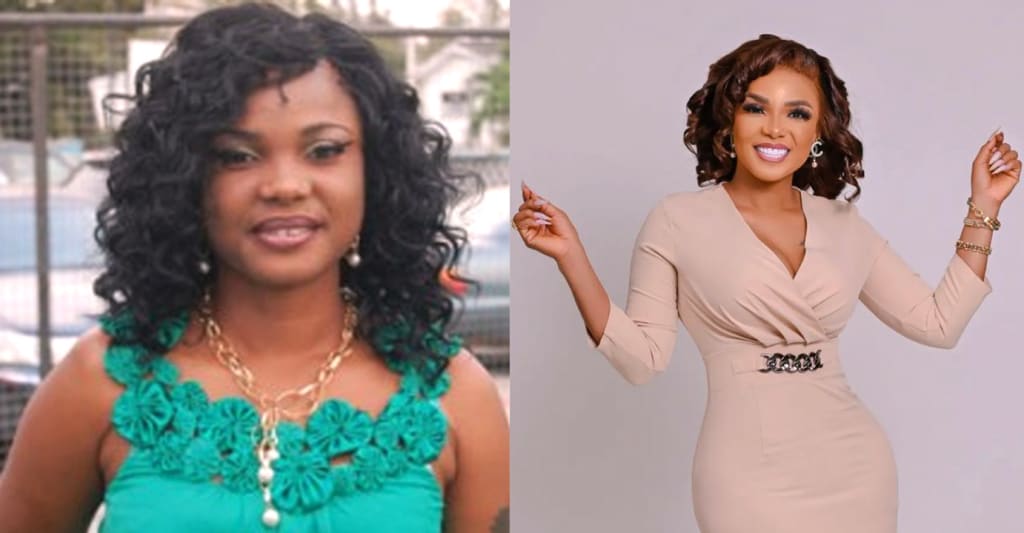 Nollywood actress and reality television star Iyabo Ojo just turned 44 years old. The actress who has appeared in movies such as Under The Carpet, Divorce Not Allowed, Jenifa, and more as well as recently starred in the Showmax reality television series The Real Housewives of Lagos took to her social media to show off herself and celebrate the big day.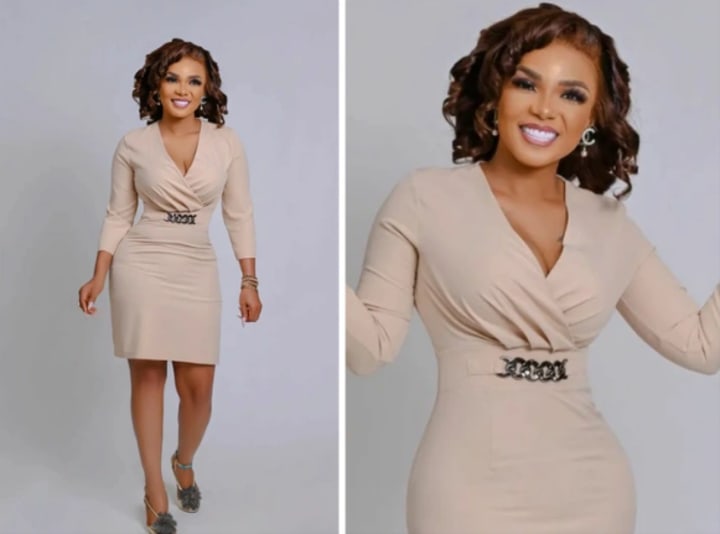 Taking to social media, Iyabo Ojo posted the new pictures above with the caption:
Mummy @festo_baba @its.priscy is a fine girl 😝 Maintaining this look hasn't been easy nor cheap..... 😂 But i belong to the world of entertainment and showbiz were talent, trendy fashion & beauty is essential 👌 ✨️44 looking 22 😜.
When Iyabo says maintaining her look hasn't been easy or cheap, she isn't lying and so today, just to shed more light on what Iyabo has indeed done for anyone curious, I thought it would be interesting to talk about the cosmetic enhancements Iyabo has ADMITTED to getting done. Here's what Iyabo has done.
**Before reading on, please make sure to like and follow my Facebook page (Jide Okonjo) so you don't miss out on any new and interesting lists, articles, and stories that I post every single day. I have a really fun page. If you like my page, you will have fun too. So what's stopping you? Like my page and let's have fun together!
Tummy Tuck (Abdominoplasty)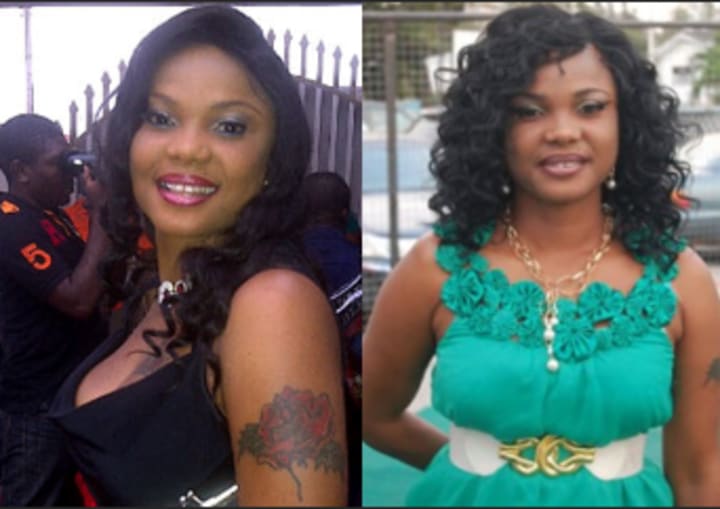 Speaking to BBC Pidgin (and translated to regular English below for clarity sake), Iyabo Ojo said:
I have done surgery before but not surgery to lose weight or keep fit. The time when I gave birth to my son that first time, my first pregnancy, my stomach started to rumple small. And so when I became slim, I had loose skin down there and the thing made me ashamed. It was not because of man but because of my own self confidence. When I would stand in front of the mirror sometimes, I didn't like the way it just flopped around at the bottom of my stomach. I said way back in 2002/2003 when I just gave birth to my daughter that I would remove it when I had the money. So when I got small change, that's how I flew to Turkey to remove the thing. But unfortunately I then fell sick after they removed it because they said my immune system wasn't strong enough to withstand all the surgery that they did. You know, it was around that time they started carrying different rumors saying "she went do this, she went to do that". I haven't done breast before. I haven't done my butt. It was that fat I went to remove that turned into a whole fiasco in the news.
Dental Veneers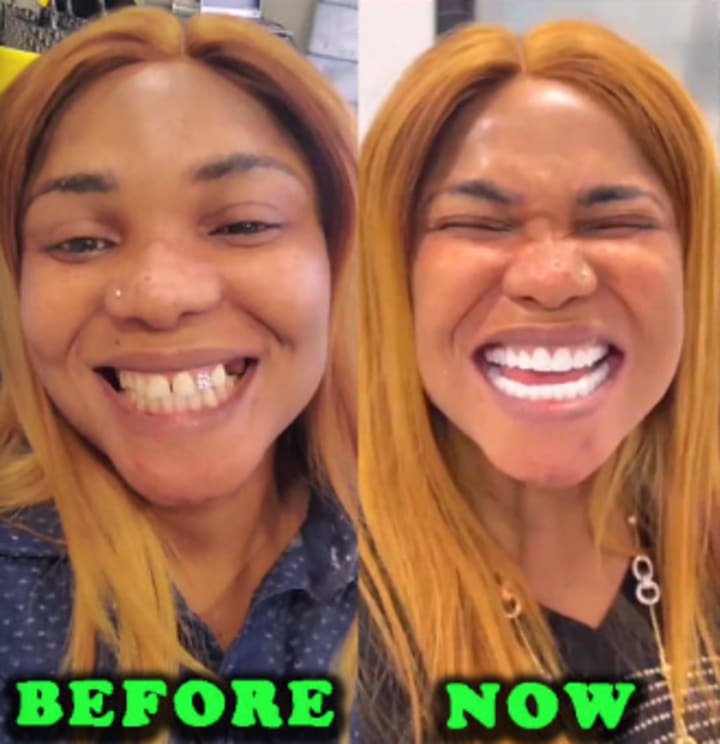 Iyabo Ojo earlier this year went back to Turkey once again for another cosmetic procedure. This time, she decided to get veneers on her teeth. She documented the process on her Instagram and you can see how she started off her with her actual teeth and how the procedure went until she came out with veneers.
These are the only 2 procedures that Iyabo has admitted to. What do you think about Iyabo's new look? And what do you think about her being open and forthcoming about her cosmetic work? Let me know what you think by leaving a comment either below or on my Jide Okonjo Facebook post.
That's All.
I hope you've had fun. Don't forget to like my page (Jide Okonjo) if you don't already for more stories like this, the fun never ends
To catch up on other content you might have missed, click here.
Until next time, have a wonderful rest of your day.