Common Misconceptions On Plastic Surgery
5 common myths and misconceptions about plastic surgery.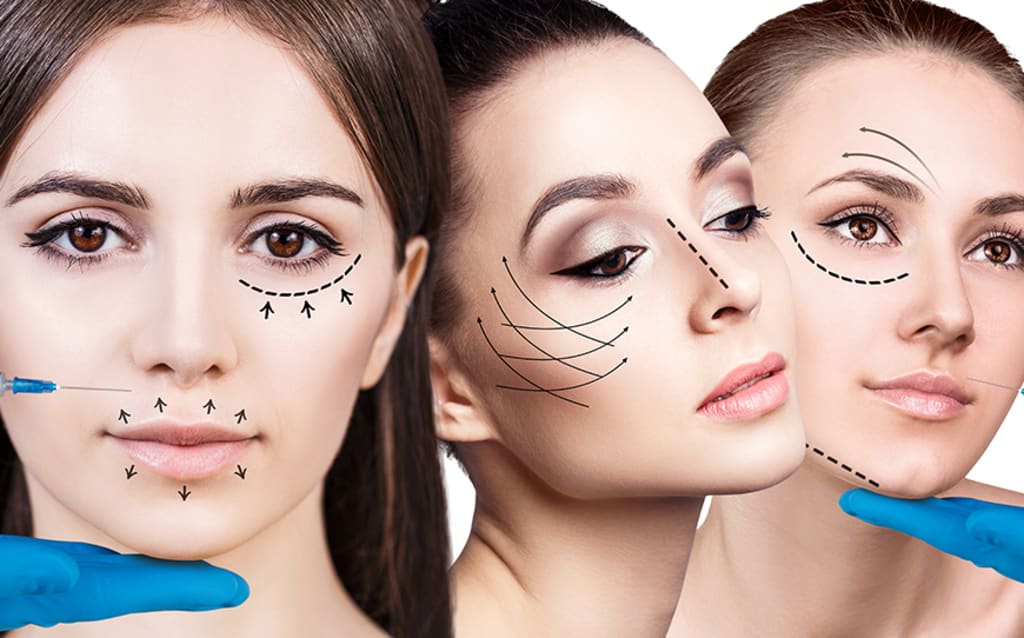 In the 21st century, Plastic surgery has become a household term for many who dreamed of altering their appearance just like many celebrities and models are found to have undergone the surgery to look more appealing to the public. Such was the need for this kind of surgery that a report from the American Society of Plastic Surgeons or ASPS reads that in 2018 alone; Americans have spent an estimated $16.6 Billion on Cosmetic and Plastic surgery. In the same year, over 7 million Americans have performed Botox which is considered a minimally-invasive procedure (a kind of cosmetic surgery).
5 common misconceptions of Plastic Surgery
We may be deceived about plastic and cosmetic surgery procedures since the internet is stacked with a great deal of ill-informed contents. It is sensible to get our work done before we settle on any medical and surgical techniques and comprehend reality that is often misrepresented on the internet. Below mentioned are 5 common misconceptions on Plastic Surgery.
It gives an artificial look: People often tend to believe that plastic and cosmetic surgeries will make an artificial appearance. However, plastic and cosmetic surgeries will provide a natural look unless the surgeon is not qualified enough. In case, if the surgery is not done correctly, then only it is probable that one may get an artificial appearance which is common with medical procedures.
You are egotistical: If someone decides to undergo any kind of plastic and cosmetic surgery, it doesn't mean that he or she is arrogant and egotistical which is another common myth that circles around. Such misconception may make people avoid plastic surgery. Although the fact is that whosoever is willing to perform these kinds of cosmetic surgeries are also concerned about their health and generally as human, they also want to lead a happy and healthy life post-surgery.
Only plastic surgery is an option: This is another common misconception about plastic and cosmetic surgery that many people believe and talk about that there are no non-surgical methods available that will bring a nice appearance, look and changes in the body. There are various kinds of plastic and cosmetic surgeries, and each type of procedure is made to bring desired outcomes. But there are non-surgical methods also available that come from using herbs and Ayurvedic methods. It is most likely that the majority of people don't undergo surgical methods to bring changes in their body appearance. However, when it comes to ageing that will occur naturally, we must make sure that there are no procedures which can undo ageing. In case, if someone opts for plastic surgery, they must be ready to bring routine changes in lifestyle to lead a healthy post-surgery life.
Plastic surgery affects the body and organs: Again in this case, which is another misconception, if the surgeon is not well qualified, then negative outcomes are possible but believing that plastic surgery affects organs inside the body is purely rubbish. Take the case of a nose job where the surgery is done on the nose to give a nice look. People often tend to believe in misinformation that for a nose job, the entire nose will be wiped out with a new one. This is not the case as most changes are done on the nose over the upper skin and if required only, inner changes are done through a nasal surgery which doesn't wipe out the entire nose.
Plastic Surgery is costly: Again it is not true and positive. With technological advancements, there has been a plethora of options invented in the space of plastic and cosmetic surgery. It is advisable to connect to a good surgeon who may recommend you various newly-invented procedures which will comfortably fit your wallet.
Find out more about the other aspects related to worldwide Plastic surgery trends.