Clip In Hair Extensions
Clip In Hair Extensions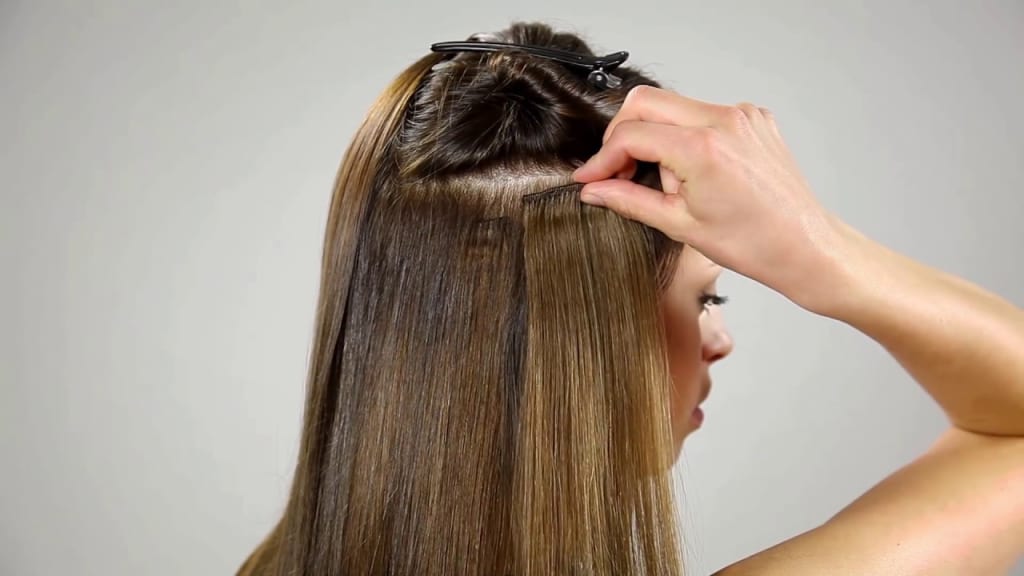 Hair types
The first thing to know is that there are different types of hair with which extensions can be manufactured, and depending on the type of hair, this will be the quality and duration of these. When buying extensions you will find extensions of natural Remy hair, non-Remy natural hair on the best yaki clip in hair extensions of different textures. Below we explain more about each type of extension but before you must know where the hair comes from, with which it will be easier to understand their difference.
Remy hair and Yaki hair, two types of hair for extensions
The term Remy refers to the harvesting process, while the term Yaki refers to the texture of Afro-Caribbean hair, chemically straightened. Yaki hair may or may not be Remy, and may even be synthetic. Now we will see the characteristics of each of these types of hair.
What is Yaki hair and how is it obtained?
Yaki hair extensions are designed to look and feel the same as African, Caribbean or African American hair.
In the market, you can find synthetic Yaki hair extensions. In this case, the extensions are very cheap, but the hair lasts too short and tangles too much, so it is usually recommended only for braiding.
Human Yaki hair extensions are also manufactured, being either Remy or non-Remy.
If it is Remy, it is collected in the same way as Remy hair that is not Yaki, that is, respecting the natural direction of the cuticles. This Yaki hair is the most recommended for the reasons that I already explained in this article about the superiority of Remy's hair.
Yaki hair types
Yaki hair is available in four variants:
Yaki Silky or Straight hair has the appearance of straightened and ironed Afro-Caribbean hair.
The regular Yaki looks smooth but not as silky as the Silky version.
Yaki Crespo is similar to hair that has not been smoothed with chemicals but has been blow-dried. It looks more natural and has a thicker texture.
The rustic Yaki has the appearance of natural Afro-Caribbean hair, which has not been modified. This can be wavy or curly.
Differences between Yaki and Remy hair
Yaki hair only works well for people with African hair. If they are used by someone who does not have African-Caribbean hair, the difference in texture will be very noticeable and the extensions would be too evident. Similarly, if someone with Afro-Caribbean hair were to wear Caucasian hair extensions, they would not look like natural hair.
What hair type is best for extensions?
If you are looking to buy hair extensions, the best is 100% Remy human hair, without blends, whether this is Yaki or not.
How to grow natural hair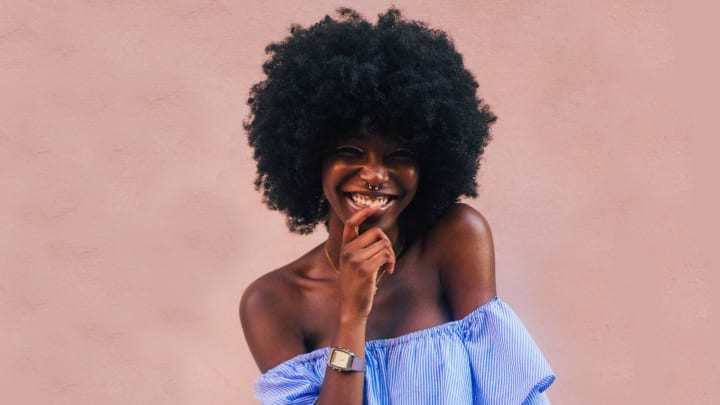 Healthy hair tends to grow faster, so try these tips and you'll notice the difference. Some home remedies are for consumption, while others are applied topically to the scalp. Learn how to grow natural hair in this epic post.
- Green tea. This infusion has numerous health benefits. One of them is precisely its contribution of nutrients to the hair to make it grow quickly and prevent its fall. Drink a cup of green tea every morning for a month and enjoy its properties.
- Olive oil. This oil promotes healthy hair growth and strengthens it giving it vitality. Being rich in unsaturated fatty acids, it protects the integrity of hair cells and preserves their hydration. Your hair will no longer have that battered and frayed look that so many headaches cause women. This home remedy only requires heating olive oil with a tablespoon of rosemary for one minute. Leave to marinate for 48 hours. Apply on the roots and ends for 20 minutes and remove with shampoo.
- Egg mask. Beat 1 egg, add a banana, stir until a homogeneous mixture is left and leave to act for 20 minutes. Rinse with your usual shampoo and apply a conditioner.
- Water with lemon. Lemon is a conditioner that prevents frizz, stimulates hair growth because it regulates the fat that obstructs the hair follicles and provides antioxidant vitamins that nourish it intensely. Add a couple of tablespoons and leave to act for a quarter of an hour. Remove with plenty of water. You can do this natural treatment once a week (two if you have very oily hair).
- Onion. The onion is very nutritious, all you have to do is cut it into very small pieces and add it to the shampoo. Wait a week and you will have a new formula that will strengthen the hair and make it grow much faster.
- Eat more protein. Eat brewer's yeast, wheat germ, milk and two slices of turkey for breakfast. This will start the day with more energy.
- Honey and aloe vera. Extract the juice to an aloe vera leaf, combine it with a tablespoon of honey and spread it well on the scalp. Wait 15 minutes and remove with warm water.
- Tomato and avocado. On a bowl, put a tomato, the pulp of an avocado, half a tablespoon of olive oil and a few drops of aloe. Crush, leave for half an hour and rinse.
Perm Rods on Natural Hair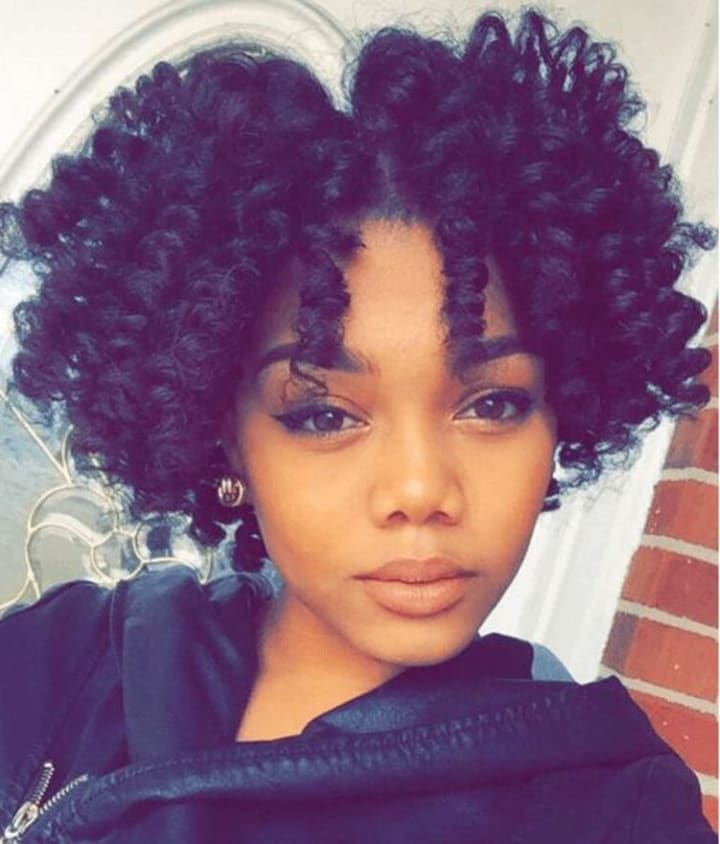 Do you have wavy or straight hair and want beautiful curls? It is possible with the perm. Depending on your hair type, you will choose the right products for the right crimp. Learn how to use perm rods on natural hair.
How to protect permed hair?
• Limit yourself to three annual perms
A well-made perm lasts an average of three months. If your hair grows quickly, just remove the roots between two perms.
• Wash your hair gently
Use rebalancing shampoos to strengthen damaged hair stems, especially if you have thin hair.
• Nourish your hair deeply
Use restorative masks to sheath curly hair, because the dryness of your hair is your main enemy! Also think of masks based on shea butter or sweet almond, which are very suitable for curly and curly hair, because they soften and hydrate them.
How to style your hair with a perm?
How to maintain and structure your curly hair? For a nice loop, you can use inflating foams, which energize the curls and allow you to work on their shape. Apply to clean hair for a guaranteed tone!
To style your hair, you can also use daily boosters: they apply to all of your hair to enhance curl. Depending on your objective, they can hydrate, heal or texturize.
Can I do a perm on long hair with big curls?
The answer to the beauty expert
There are a priori no particular problems concerning the size of the curls or the length of the hair to make a perm. Long hair and short hair: same care! Already curly hair can a priori be the subject of a perm.
The precautions to take are those of any perm: it is thus preferable to carry out a perm with a product with a low ammonia rate so as not to "attack" the hair too much.
In addition, it is often interesting to apply a revitalizing treatment after treatment. And to maintain your curls, choose a suitable treatment such as milk oil Boucles Sublimes d'Elsève. This leave-in treatment, enriched with 6 rare flower oils, is applied to dry hair to redraw each loop with your fingertips.
Can we color permed hair without damaging it?
Beauty expert Patrick Alès
A color, a perm, represents stress for the hair. Choose a color with dye plants. And above all offer maximum care to your curly hair. For example, just before coloring, knead your hair with a water-dispersible oil that will give more shine. You can very well opt for permanent coloring! And offer restructuring masks to your hair as well as a day cream (Phyto Color, Alès Oil, Phytokarité and Phytocitrus masks, Phytonectar and Phytocitrus shampoos, Phyto 9 vegetable cream).
Is it possible to straighten permed hair?
The answer from the beauty expert
If you want to damage your permed hair for the next 2 years, yes, have it straightened! If not, have them cut slightly and gradually your crimp will go away. Only the failed perms disappear after 2 months. Once the hair has been set in the curly position, they tend to want to keep it. So the next time you want to have curly hair, remember that it reacts well to the perm and opt for a light mini-wave.