Can I Perm Human Hair Extensions? If So, Will It Damage Them?
Best Curly Hair Weave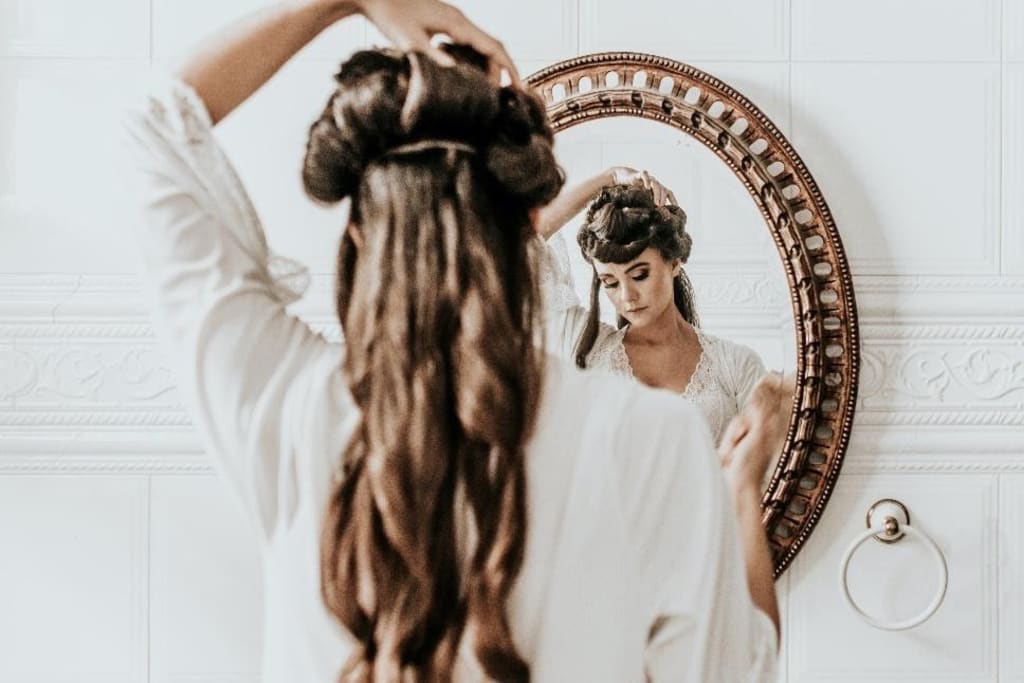 Human Hair Etensions
Many women with straight hair covet voluptuous curls but don't want the hassle of having to style them every day. Perming can be a fantastic solution that offers long lasting curls without having to deal with the daily inconvenience of heat styling.
If you are looking to buy extensions to perm them, it's important to choose a form of tape in hair extensions made with high quality Remy or human hair. Be mindful that whilst perming hair extensions you won't damage them, you will decrease the quality of it.
What Is A Perm?
A perm is a process of chemically creating a wavy or curly style. Adding a perm to naturally straight hair can create volume and bounce. Perms can last for up to a year, depending on how well you care for your hair.
If you are looking for a tighter curl, we recommend going with an alkaline-based solution. If you want softer curls or just to add some volume to your hair extensions, choose an acid-balanced solution.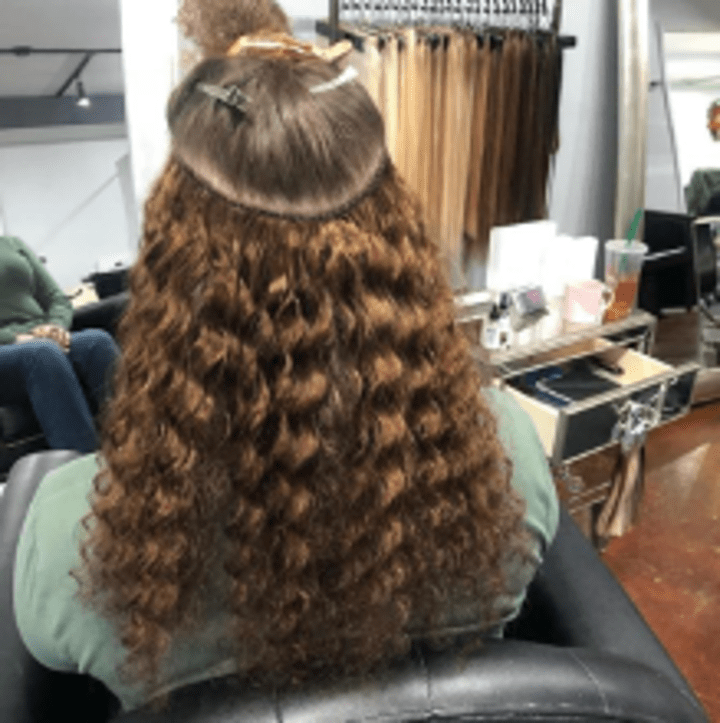 What Are The Best Extensions To Perm?
It's important to only perm 100% human hair extensions. Never use synthetic hair extensions when perming your hair. It will not be as effective and will cause the extensions damage. Also, never use extensions that have been treated with a hydroxide-type relaxer or have been colored with a metallic dye as they cannot be permed.
Virgin hair will be able to withstand more chemical processes as it is unprocessed hair whereas cuticle free hair needs to be treated carefully, as it damages more. Look for hair extensions or tape in hair extensions that already come curly, this will make the process easier. Take extra care to find hair extensions that match the existing texture and wave pattern of your hair. We also recommend matching your new extensions to your existing shade.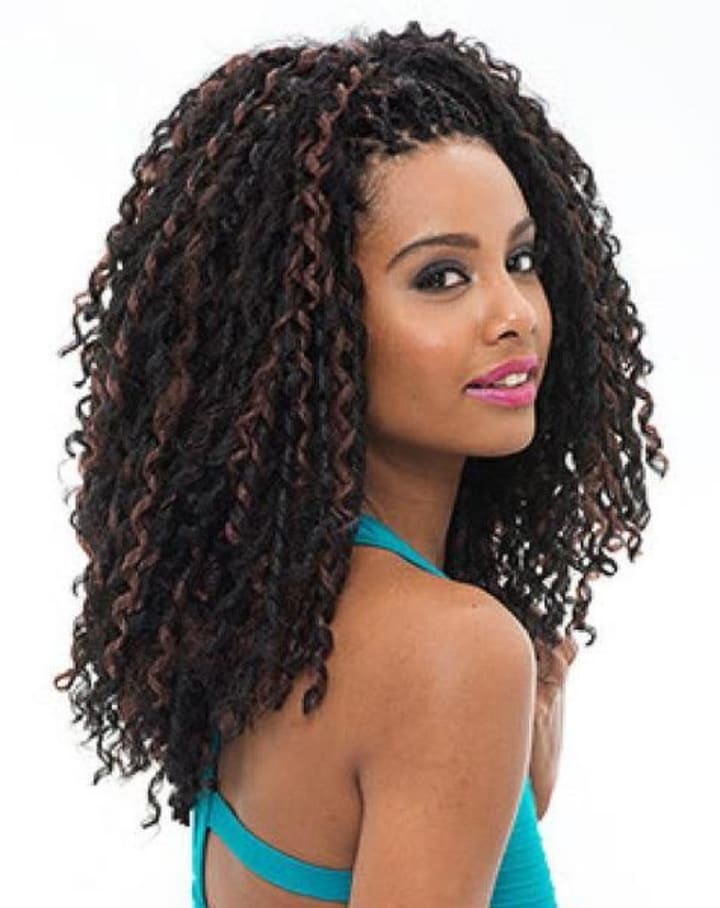 Will It Damage My Extensions?
If your hair extensions are a dark tone, any chemical perming solution that contains hydrogen peroxides can change the shade of the hair colors. If you use this formula, you may notice your extensions have a reddish tinge that doesn't match your natural hair.
There are some aftercare tricks to stop the perming process causing extensive damage to your hair extensions:
● Wait at least 48 hours before you wash your hair. This allows the chemicals and hair proteins to settle into your hair. The longer you keep the hair dry, the longer the curls will stay.
● Avoid touching your hair, especially the first few days. Also avoid styling them, even by putting your hair into a braid or a ponytail. If you have to tie your hair up, try and do it as loosely as possible.
● Always comb your permed hair extensions gently with a wide-toothed comb. Avoid using a hairbrush, this will loosen the curls and create frizz.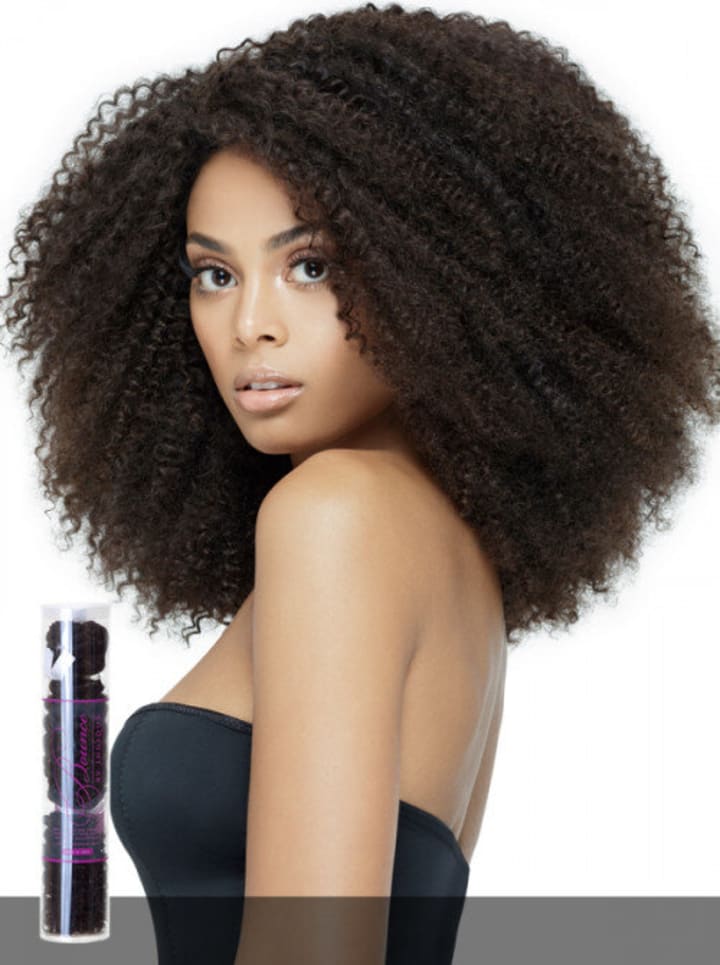 Indique's hair extensions are 100% human remy hair extensions, so they may be permed. However, they must be permed with intense care and caution. All perms harm hair, that is why we don't suggest perming. This is why Indique offers wavy hair extensions in I-Tip hair extensions.
But if you want to try perming, here are a few guidelines:
Perming always have to be achieved via a trained, licensed stylist. Always strand take a look at first to make certain the results may be like you want.
Doing a perm on extensions could be the fastest perm you will ever do -- beneath five minutes. Use a color safe perm and be careful now not to over process. Use a rod this is one length smaller than the client's herbal curl -- this could assist the extensions blend well. After the system is done, end up by gently conditioning your client's hair.
Once again, Indique Hair doesn't recommend perming, but it's miles viable to perm them. Hair extensions want to be treated with special care.
Hair extensions can be permed, but it's important to choose the right extension. Some forms of hair extensions cannot be permed and others will become damaged very quickly. Once they have been permed, it's important to look after your extensions.