Can "compete" with Rolex, only these two brands
Rolex is very bull, which is not controversial, convinced
Rolex is the most powerful brand in the world of watches. With an annual production of over 1 million, it has achieved the "best" balance of high brand positioning, popularity, and technical configuration, and has been in the first position of the world's watch sales for years. Rolex is very good, this is not controversial, and the heart is convinced. So, in the world of watches, is there no watch that can fight with Rolex and have the strength to challenge Rolex? There are only two watches in the world of watches that can fight with Rolex in terms of comprehensive strength, one is Omega and one is Cartier.
Rolex Platinum Di toner 116506
There are many high-grade watches, so why only Omega and Cartier can fight with Rolex?
The positioning of the high watches is indeed a lot, not to mention the "troika" Patel Philippe, Vac heron Constantine, Marauder Piglet, RICHARD MILL, Lang, and Baguette which is not higher than Rolex, why is Omega, Cartier can rival Rolex? With the comprehensive strength.
Rolex Di toner 16518
This is like the luxury car, Mercedes-Benz, BMW, and Audi, although the grade is not the highest, but is luxury cars, the three strongest comprehensive strengths of the giant. Lamborghini, Ferrari, Aston Martin, and Porsche, are very bull very high-end, but on the visibility, influence, and industrial system, are not at all an order of magnitude with BBA. It is no exaggeration to say that Rolex, Omega, and Cartier, are the "BBA" in the watch. Even though there are differences and gaps between Rolex, Omega, and Cartier, this is only a competition between the "Big Three", not other watch brands can participate.
Rolex Calendar Black Ghost 116610
For example, the annual production of Omega and Cartier is 600,000 up and down. Rolex's annual production in the first two years was 810,000, and now it has been raised to 1.05 million. Omega, Cartier's annual production, and Rolex there is a gap, but let's look at the reverse, and Rolex, Omega, Cartier there is a market overlap of the watch, are the production of how much (from Morgan Stanley, 2021 watch brand sales data).
Rolex five-bead chain blue and black circle 126710
Wrestling annual production of 190,000, Vanguard's annual production of 160,000, Jagger-Coulter annual production of 95,000, Pannier's annual production of 72,000, Chard's annual production of 58,000Hublot'sot annual production of 50,000, Capablanca annual production of 27,000, Piaget annual production of 18,000, Glasshouse original annual production of 15,000, Zenith annual production of 14,000, Ulysses Cardin annual production of 12,000.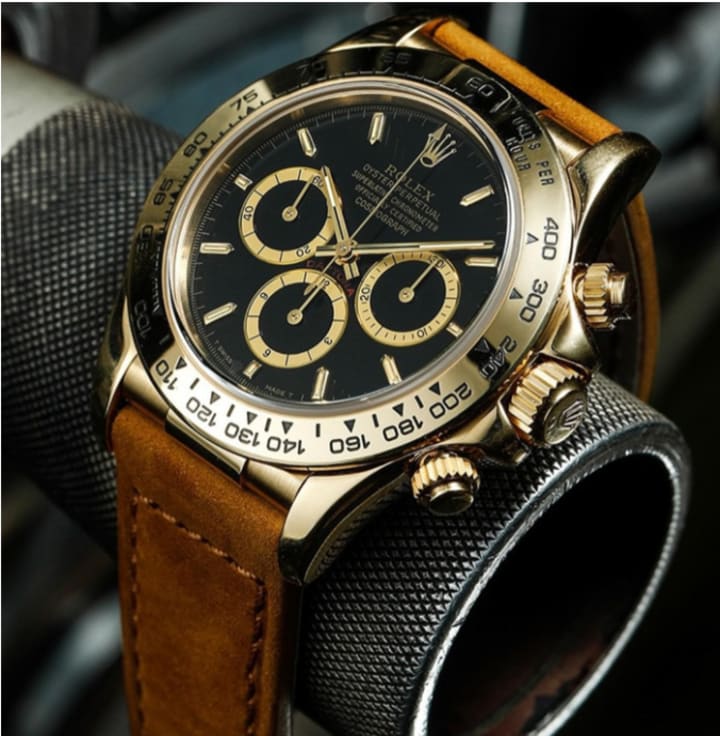 Rolex Green Glass 116400
As you can see, the market mainstream watches that overlap with Rolex, Omega and Cartier are not in an order of magnitude in terms of production and the Big Three. Rolex, Omega, and Cartier, perennial monopolies on watch sales, the world's top three, the sum of sales of the three (note that it is sales), it occupies 43% of the entire world of watches.
Rolex pearl lady type 86349
Rolex, Omega, and Cartier, the cattle in the cattle, in the production far more than other rivals at the same time, and still, maintain a high brand positioning, this is the reason to be king.
Omega is the mainstay of the Swatch Group.
Swatch Group, has 5 high-end brands (Baguette, Capablanca, Parquet Dr oz, Glasshouse Original, Omega), the most powerful one; in Swatch Group, from Sottish Miro's entry to Brett's top positioning in the mainstay, is Omega.
OMEGA Speed master 145.022 in a gold case, 1969 version.
There are two most "balanced" watches in the world, one is Rolex and the other is Omega. Omega has also achieved a balance between high brand positioning, popularity, technology, and huge production. The four series, Sea master, Speed master, Constellation, and Disc fly, plus the branches under each series, all categories in the watch's comprehensive coverage, and can do a pair of standards with Rolex, which is difficult to do with other watch brands.
Omega Speed master Snoopy III
OMEGA Speed master Apollo 11 50th Anniversary Limited Edition
While maintaining "balance", OMEGA has exclusive core technologies, such as Co-Axial escapement and 15,000 Gauss anti-magnetic chronometer certification, which have been popularized across the board. The silicon balance spring, the ceramic case, and the exclusive 18-carat gold ratios are also in full bloom. It can be said that OMEGA is a collection of the entire Swatch Group, an all-out effort, one of the strongest watches in the entire Swatch Group, and even in the watch world. This is strong, not that there are many complicated watches, but each of the most common models of Misbehave the leading technology in the world of watchmaking, even for entry watches, the technical configuration is also very high, with no pull across. This is also difficult for other watch brands to do.
Omega Sea master 300 m "Flawless to Death"
Finally, OMEGA has established its position in the field of complications with a centered bouillon as the core of its complication watches. It is unique to OMEGA in the Swatch Group and has almost no equivalent in the world of watchmaking (individual independent watchmakers have done it).
OMEGA's Mid-Mounted Bouillon
Cartier, the mainstay of the Richmond Group.
Cartier, by itself, supplies and drives the entire Richmond Group. It could be said that without Cartier, there would be no Richmond (referring to the prestige watch business).
The Cartier Pasha "Arabian dial"
Some players who are new to the world of watchmaking tend to "despise" Cartier, which is due to a lack of understanding of watchmaking. Many watch brands of Richmond Group are clinging to Cartier as a "thigh". At present, Vac heron Constantine, Piaget, Universal, Paine, and Baum & Mercer, are using Cartier movements, which are shared with Richmond. Carole, the director of Cartier's movement development department, developed two automatic movements, the 1904 MC, and 1847 MC, which Cartier produced itself and released in 2013. While Cartier uses them for its use, they are promoted by the Richmond Group, and the aforementioned brands such as Vac heron Constantine, Piaget, Vanguard, and Paine choose from the two movements and modify them appropriately for their use. Cartier is the "engine" behind the entire Richmond Group.
Cartier Santos
Cartier PCP Tank Chronograph
Although we have always believed that Cartier is known for its beautiful and luxurious watch designs, we only have to take a closer look. But if we take a closer look, we will find that Cartier's various series cover all categories of watches. The Blue Balloon and Tank are formal wear collections; the Santos and Pasha are sports-oriented collections. Similar to Rolex and Omega, they can correspond to each other one by one, plus Cartier women's watches are extremely outstanding. The power of Cartier's full series lineup is hard to be reached by other watch brands other than Rolex and Omega.
Cartier's 1991 version of Crash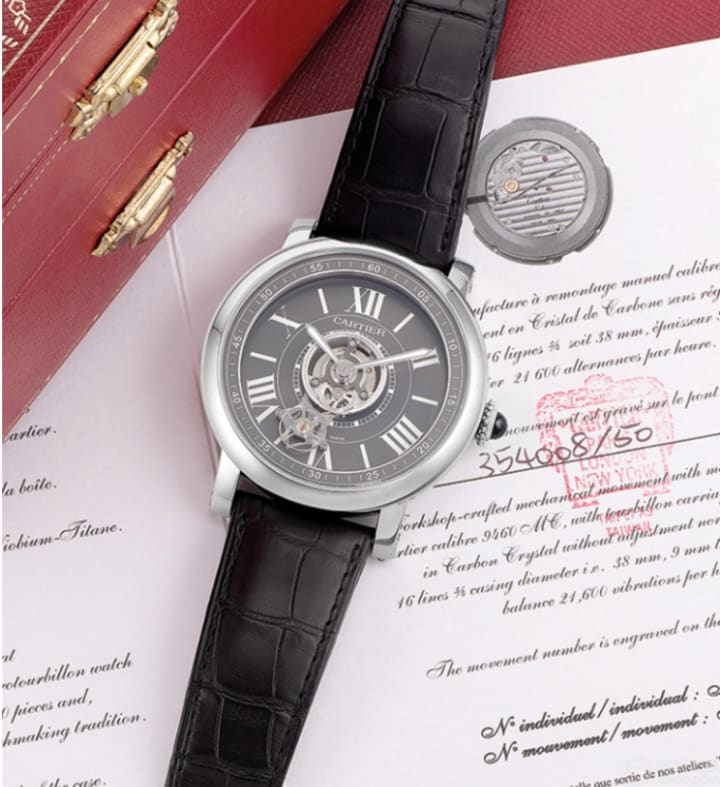 Cartier Celestial Orbit Bouillon
In addition to the regular models, the number of Cartier complication watches, bouillon, minute repeater, perpetual calendar, grand complications, and cherished craft, has the level of benchmarking against the top brands. This is something that Rolex and Omega do not have.
Cartier mysterious double bouillon minute repeater, grand complication watch.
The three giants, what are the benefits for players?
The benefit is that it is easy to buy and convenient after-sales. These three giants are the core brands of Rolex Group, Swatch Group, and Richmond Group, which are built with the efforts of the top and bottom. In the country, Rolex, Omega, and Cartier, the number of stores, and after-sales are perfect, is difficult to have other watch brands. So, old players, you can help yourself, for new players and general public consumers, Rolex, Omega, and Cartier as the first choice to enter the world of high-end watches, and there is nothing wrong with them.