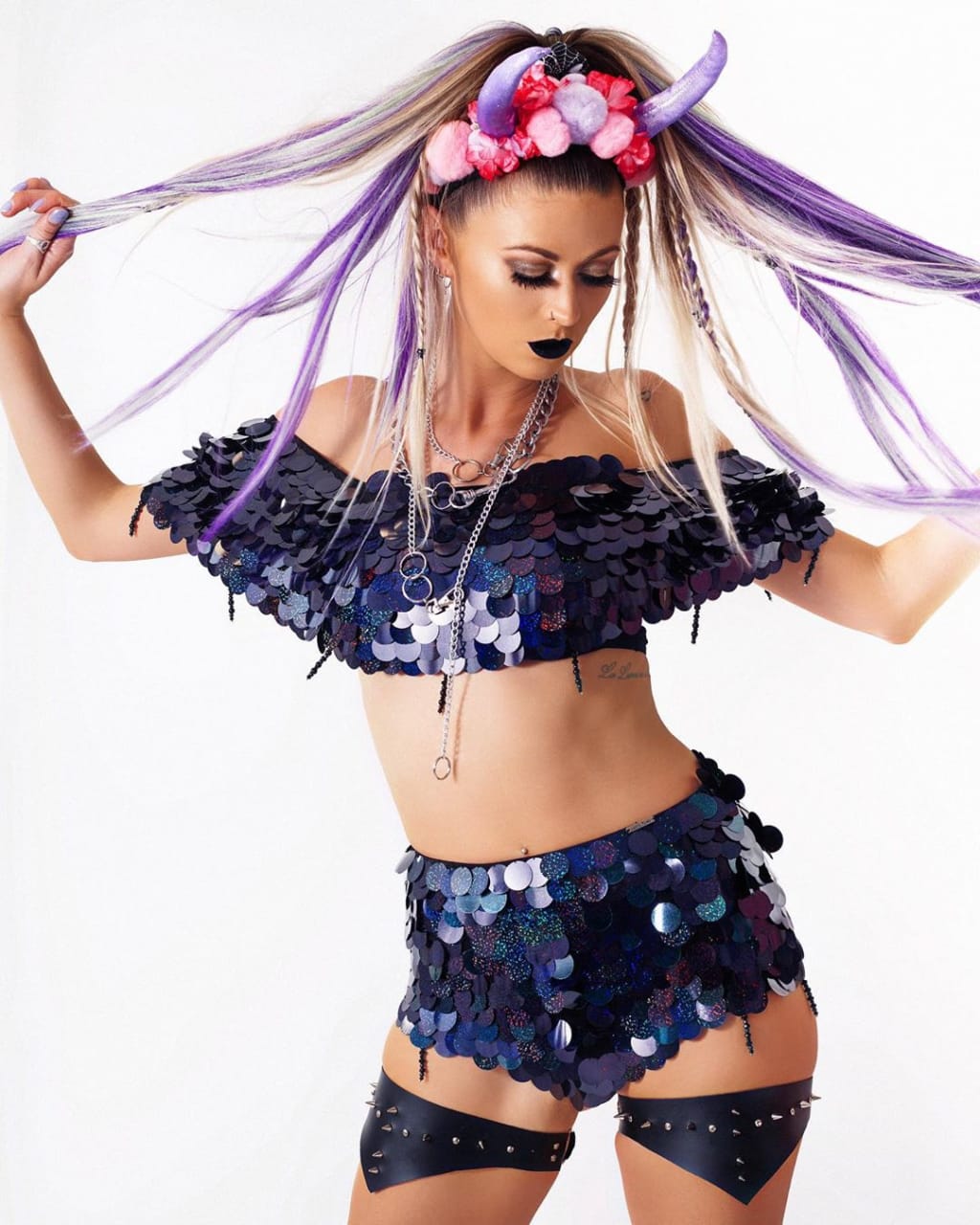 Facebook - 'By Snook'
Lauren Snook, the braid artist from Bristol, has been making quite a footprint on the creative world these days. Unlike a lot of artists that dabble with a braid or two, our girl Snook has managed to snatch the attention of every eye in the market, with her unique styles and products. And, to be honest, there's a whole lot more to By Snook than we seemed to realise.
From florescent braids to handmade accessories, vibrant extensions to holographic hats, Snook has managed to dip her toe in various pools when it comes to the market. With an eye for every backdrop and fashion sense, Snook is able to bring a case of elegance to the majority of styles thrown at her.
Starting her journey back in December 2017, Lauren looked to begin her career in braid art. Although, in her own words, she mentioned it was actually a "total accident." And, funnily enough, she never had any intentions of turning it into a career. Yet, as she happened to pass a braid artist on Instagram one afternoon, she realised that she possessed the skills required to replicate the work. And, over time, it "spiraled," and became her newfound ambition.
Since 2017, By Snook has managed to rack up a couple of thousand followers on social media. And with more and more services being added, and dozens of ideas in the works, Lauren is continuing to search for ways to expand the By Snook brand, and climb for the very pinnacle of the hair art world.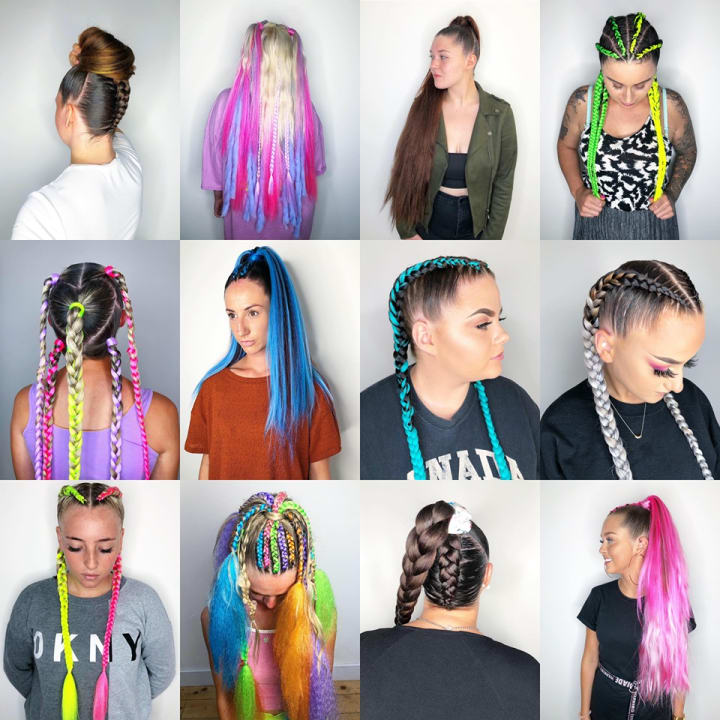 When asked about By Snook's future goals, Lauren said:
"I have so many. The next step is to have my own shop. Then, ideally, I would like to travel and teach braiding."
Lauren, however, is already hosting masterclasses in Bristol, to groups of students all hoping to learn from the Queen herself. That, as well as travelling to salons across the UK.
With pocketfuls of reviews from students and clients, By Snook has been making a name amongst the communities as the go-to place for wacky hair art.
Looking towards dreading hair, Lauren is hoping to expand her knowledge in the field and pick up various new traits within the hair industry. And, from there, By Snook might just become the nationwide success it rightfully deserves.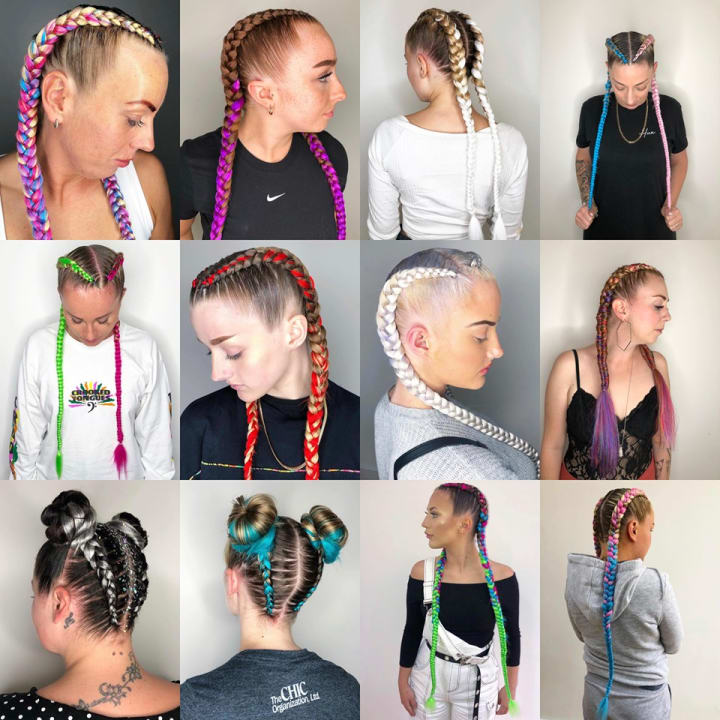 By Snook currently offer the following services:
Hair braiding with or without added colour
Tinsel braids
Hair tinsel
Bonded hair extensions
Braided weaves
Braidless weaves
Eyebrow and facial threading
Handmade accessories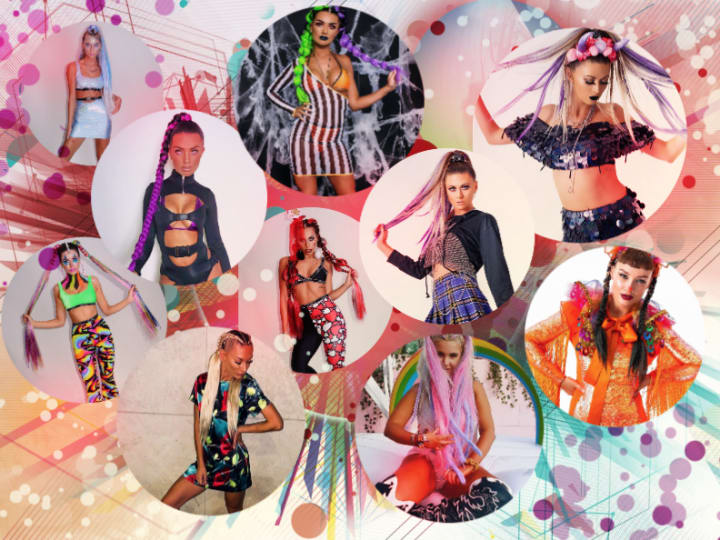 Follow By Snook on Facebook and Instagram for all the latest news, and for information on prices and products. Plus, don't forget to keep track of Lauren's journey as she builds on the By Snook brand. We expect big things from this Bristol girl and her unique mind.
There's plenty to take your interest, whatever your query. So, without further ado, allow Lauren to enlighten you on the world of hair art.
By Snook will make it happen

Thanks for taking the time to read this article. If you're after your own piece, feel free to contact me on Facebook. Whatever your chosen topic may be, we'll be sure to make it happen and come up with the perfect article that suits your requirements.
If you'd like to take a further peek into my works, make sure to check out Vocal, The Void, and jtury.uk.
I don't write for profit. However, if you're feeling kind, then a quick tip here on Vocal or a 70p pledge on Patreon is greatly appreciated!
Thanks, guys.
- Jord Tury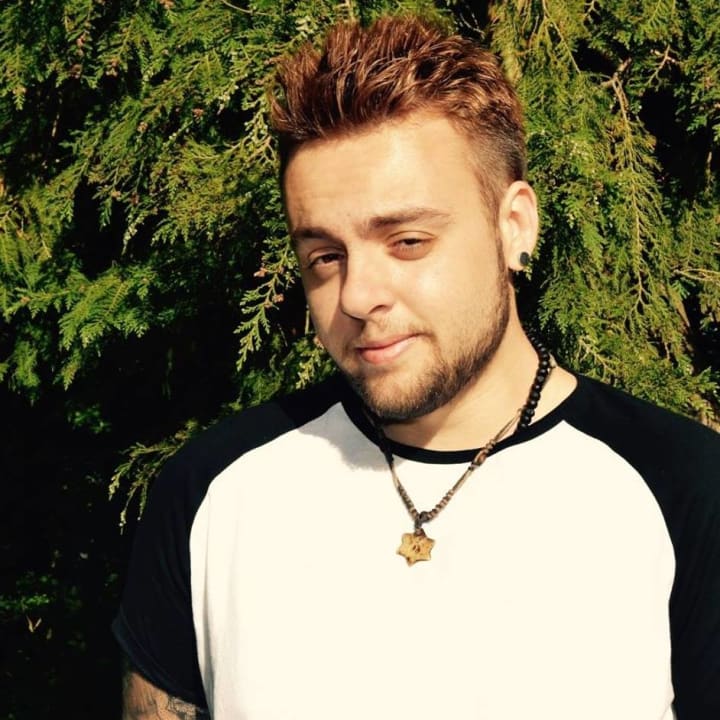 Reader insights
Be the first to share your insights about this piece.
Add your insights