Braids and Style Women Loving Knotless Look
Why women loving knotless braids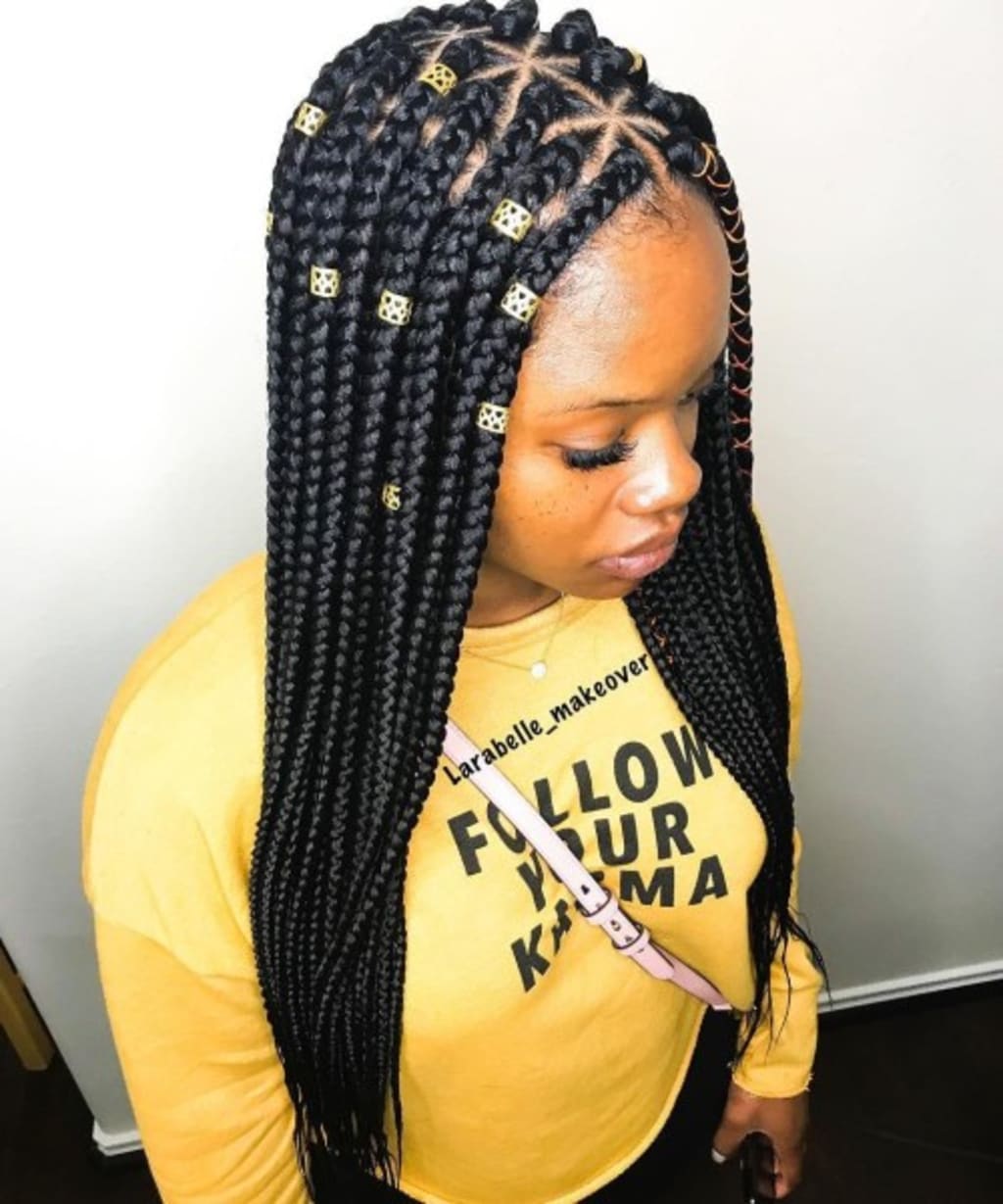 Wanting new way to style your old braids? Remember those braids that was popular in the 90's they are still popular today with a refreshing new look. From the likes of celebrity to the house wives and kids are now wearing knotless braids. These braids are quite popular among the young trendy women. Women are finding ways to make the old style look more modern and this is a spin we approve.
There are many things they have added to enhance the knotless box braids styles, such as bright colors you can now buy weave with all the color of the rainbow. Box braids was well known for being a versatile style in the black community and with this new look it has reached a new popularity. You can now have a more enjoyable experience when getting your braids done, not as tight at the root anymore.
Another good reason everyone is switching to knotless braids is the its more healthy. You want to a protective style so should also consider the health of your hair. Knotless braids gives your hair more thrive and not as hard on the scalp as the old box braids.
The other reason to go this root is the fact how pretty adorable they look. They look more natural, the root starts out with your natural hair then fake hair is added as you go. Less bulky looking and not as heavy also. The regular braids are quite heavy in comparison this style uses less hair. There are a lot of box braids style for you to choose from. You can put these in buns as soon as you get your hair done and not worry to make them loose. Back in the days you would have to worry about the pain your scalp had to go through not the same with these fresh new style.
What are some of the most popular braids hairstyle for women?
Well first of all braids can be worn by anyone and any age that is why they are so loved. Women and girls love braids because the versatility it gives them.
Box Braids
This is a popular type for black American women. It was originated from Africa and it is still one of the most popular styles of braids today. Celebrities such as Beyoncé have been rocking these hair since the 90's. You can have these braids in red, blonde and auburn hair black girl look fierce.
Long Fish Tail French Braids
These are good for everyone, they look super adorable on little girls. The French braids involve weaving the strands in such a way that it look so beautiful. Although fishtail is popular just by itself but the French braid is one of the most common style type. This is not just cute but chic and ideal for almost any occasion. After you get the hang of it you will notice how handy knowing how to do these can become. Fishtail French braids can seem a bit intimidated but after you get a few done you will get the hang of it. You can find a few tutorials around the internet youtube is a good place to get these. The reality is it is one of the easiest braids to create.
Fishtail Braids on Short Hair
Creating fish braids on short hair can be really cute, don't even think you can't do fish braids because you have short hair. These can be quite chic and elegant as much as longer hair. A cute way is to create the braids ate the side or at the center of your head. You can create an incredible cropped top braid.
French Braids
This is another timeless hairstyle that you cannot go wrong with. This classic hairstyle can be casual such as workout look, school, and the office and also attend elegant occasions.
Dutch Braids
Dutch braids are a little different than other braids as they don't lay flat on your head, they sticks out. Its another classic braid style worn by queens and princesses as well as us modern folks. If you are used to creating 3 strands plait, you should get the hang of doing a Dutch braid they follow the same pattern.