Best Remedies to Store Your Nail Polishes
Every woman loves to maintain a lovely nail polish collection. Although nail polish boxes are good enough to protect them still, some useful remedies can make them last longer.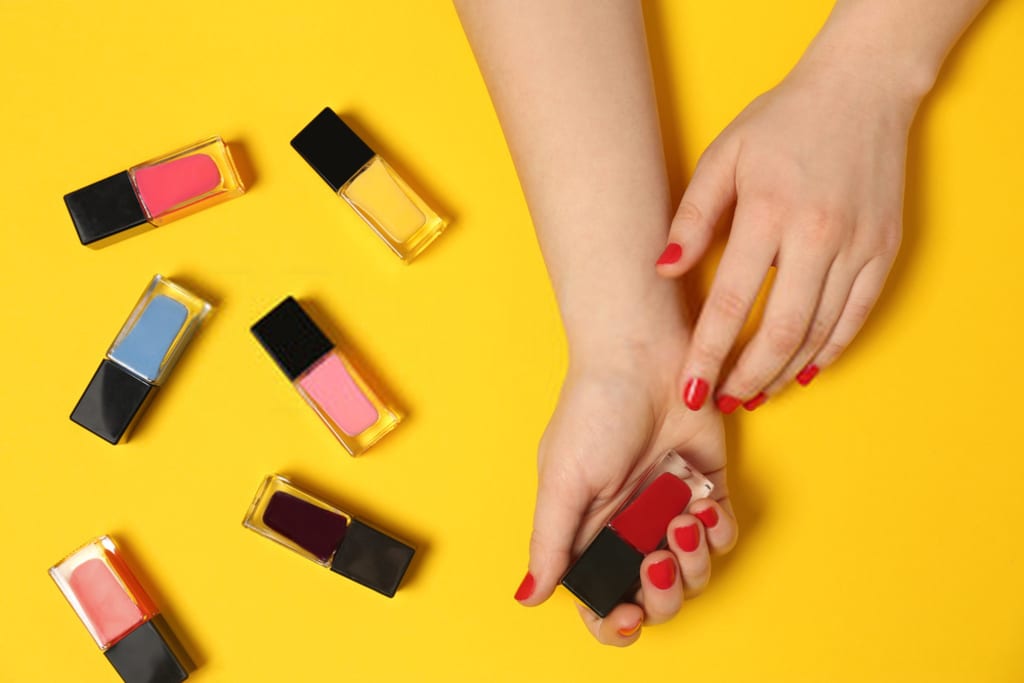 Nail polish is a sticky business. Nothing is worst than pulling out one of your favorite nail polishes, and finding that the formula has thickened, got worse, or the lid is completely stuck to the bottle. Similar to other cosmetic products, nail polishes also require special care to store them properly for longevity. Although they are kept in well-designed nail polish boxes but still sometimes the problem arises as they remain kept on shelves. However, you can increase their useful life by storing them properly. For this, we have figured out some of the best remedies to help you out.
Store in a Cool Place:
High temperature and bright light activate the solvents within the nail polishes, which start giving them a thick and melted consistency. Always store them away from sunlight. It will prolong the shelf life and keep your nail polish smooth and easy to apply. An easy way is to place them in their original custom nail polish boxes or a nail polish box organizer, and then place it somewhere in a cool, dry place having a consistent temperature. If your storage spot is black and sometime may get direct heat, you are spoiling your nail polishes. It is usually recommended not to store them on a bathroom shelf, as it may experience a change in temperature due to shower or may expose to humidity. Therefore, be very careful about their storage place.
Use It Often:
It's something women learn after ages, but the secret to best store your nail polish lies in it. Use it more often to prevent it from drying. If you do not touch them for months, they will eventually thicken out, making them difficult to apply. For example, if you are fond of trying different nail polish subscriptions every month, be careful that you keep using the old ones. A professional nail subscription box often provides you with small bottles of new colors so that they may end soon before receiving the next one. Moreover, it is suggested to keep them in an upright position.
Stir Them:
This is a must for your nail polish collection. Specifically, to ward off the separating issue, it has been found that stirring the nail polishes make them last longer. This works well, especially when you do not plan to wear them often.
Screw the Lid Back On Tightly:
Nothing is more devastating than you leave the lid half open and forget about it for a few days. Therefore, whenever you use them, always screw the lid so tightly that you get pissed off, even yourself, the next time you plan to use it. It is much safer and prevents your nail polish collection from spoilage. Moreover, when you are applying it on your nails, always cover its top to avoid air. Just think how much dry it can get if you spend fifteen minutes in painting your nails. Even some of the nail polish box designs are such that its flaps keep on covering the bottle until you apply if you keep it in the box.
Invest In Polish Thinner:
Polish thinner is a product sold by most of the nail polish manufacturers. It's a varnish you can add to your nail paint as it starts getting gloopy. It's a perfect thing to invest in as it brings the polish back to its original liquidity to have an ideal application. Nail polish subscription box 2020 includes it as a complementary product to provide more ease to the customers. A cheaper option is to pour in some drops of nail polish remover. Although it does not sound right, dripping it in a gloopy bottle will work more than your imagination. However, you have to use a minimal amount to get the best results.
Make a Proper Storage Organizer:
Every woman wants to maintain beautiful storage for her nail polish collection. It does not only look great, but it is an effective way to store your nail polish bottles effectively. There are several ideas to have a proper storage solution. You can DIY an organizer basket, remove the bottles from the nail polish box, and keep them inside. It's your choice whether you want to cover it or not. Or you can purchase a small metallic suitcase or a nail polish box set. It facilitates in carrying your collection easily anywhere, anytime. You may also arrange them somewhere on the shelf inside your dressing cupboard, inside a glass jar, or even in a two-tiered cake stand. All of these ideas are interesting and proves an excellent remedy to store your nail polishes effectively.