Best Makeup Products To Try
Are you ready to try some new Makeup?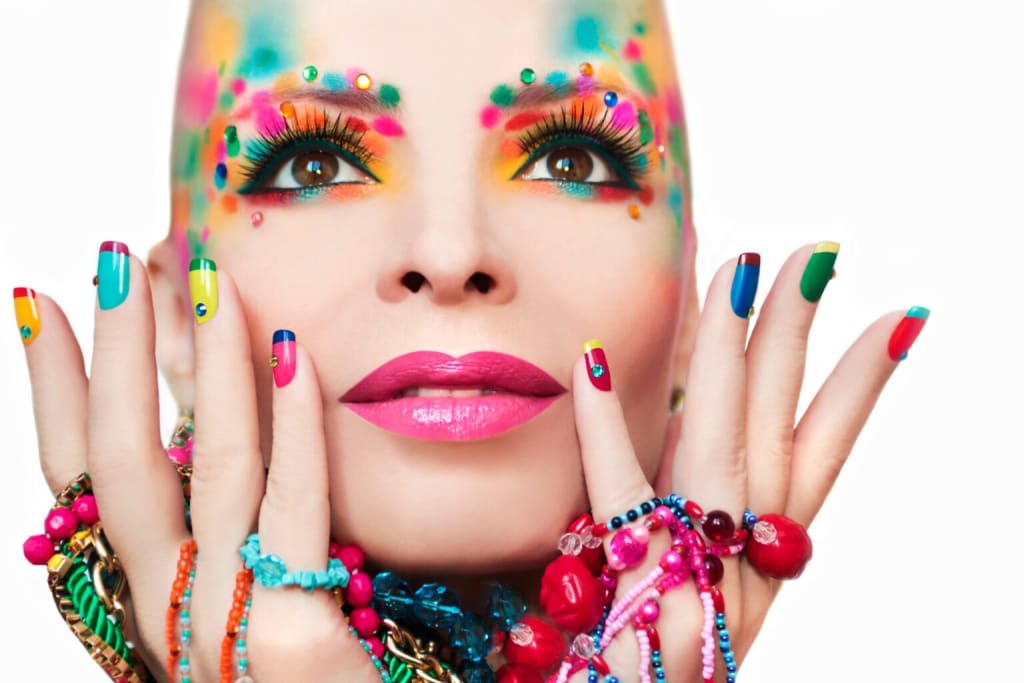 When you are looking for some of the best makeup products to try; I have a lot of fun products sure to brighten you up. So, even if you aren't big on a lot of colors; my recommendations are sure to have you rethinking going without.
Best Makeup Products to Try
Since restrictions have eased worldwide; the trends in makeup for the last year or so have been big and bold.
So, if you are looking to try something new; choose something bold and playful.
First, you may want to begin with a good day cream and serum. Check out my As Young As You Feel Day – Best Anti Aging Product post for some of my recommendations. Also, make sure you are using a product that has an SPF of 30+ daily.
NARS Pure Radiant Tinted Moisturizer – Broad Spectrum SPF 30
Whether you have yellow tones or are in need of a good SPF 30+; this tinted moisturizer is ideal.
So, not only will this moisturizer give your skin coverage, but also provides you with some color to improve the appearance of your skin.
Since I'm a huge advocate for skin care products with an SPF 30+, this product is a "Must" for protecting your skin from the harmful UVA/UVB rays.
In my opinion, I recommend trying a bright, bold, or neon shade to have your eyes "Pop".
Pley Date – All Over Color Stick
When you are ready to get creative; these bright shades will enhance your features.
Available in several colors; I recommend using these in the corner of your eye. And, if you are looking to add more drama, you can also add another color to your eyelids.
Of course, you can have a lot of playtime in creating a dazzling look.
Recently, Ashley Grahams made headlines for her awkward interview with Hugh Grant. However, that didn't matter, because everyone noticed her eyes. Later, it was reported she used the mascara below.
Revlon So Fierce Big Lash Mascara
Hands down, this is one of the best mascaras I have tried.
Not only will your lashes look longer and thicker, but, also, this mascara won't clump.
In addition, this mascara will provide a lot of volume to your lashes.
At under $10.00, your wallet will thank you.
Youthforia Color Changing Blush Oil
Recently, I tried this new product that I heard about while watching Shark Tank.
Of course, I was intrigued to hear all you had to do was swipe on your cheeks and you would have instant color.
So, one reason I wanted to try this product was you didn't have to worry about washing your face at the end of the day. What? Yeah, you heard me correctly. Not only can you sleep with this still on your face; but also, this product is:
Fragrance-Free
Paraben-Free
Silicon-Free
Vegan
Moreover, all you need to do is apply 2 dots to your cheeks and the blush reacts to your natural PH to give your skin the perfect shade. I bought Turn up the Sunshine and love it.
Because it's all about Viva Magenta; why not add this color to brighten up your lips? Check out my Viva Magenta – 2023 Pantone Color of the Year post for some ideas on adding this vibrant color to your lifestyle and wardrobe.
NYX Satin Lipstick
From NYX, this satin lipstick is infused with shea butter.
At under $8.00, I recommend the shade, Dirty Talk.
Swipe and add this shade to provide the perfect "Pop" to your lips.
MAEPEOR Shimmer Body Luminizer
Twinkle, twinkle!
When you are looking for a finishing product to give your skin a glow; this shimmer, waterproof body luminizer is perfect.
Also, this product is light and won't leave your skin feeling greasy.
Shine bright like the star you are!
Available in several colors. Let me know your favorite.
As always, I welcome your comments on my recommendations for the best makeup products to try.
About the Creator
Hi - I'm Lynne Black, Founder of Fashionista Bombshell Whims!
I'm a Freelance Writer/Blogger and Published Author.
My stories and posts offer a peek into my life.
Of course, my goal is to inspire you through my books and articles.
Reader insights
Be the first to share your insights about this piece.
Add your insights