BB CREAMS: THE WHAT, WHY AND BEST OF IT
Existing somewhere between a moisturizer and foundation is a BB cream. BB cream is a product that doubles as makeup and skin care. BB cream for acne prone skin contains just about everything your sensitive skin requires.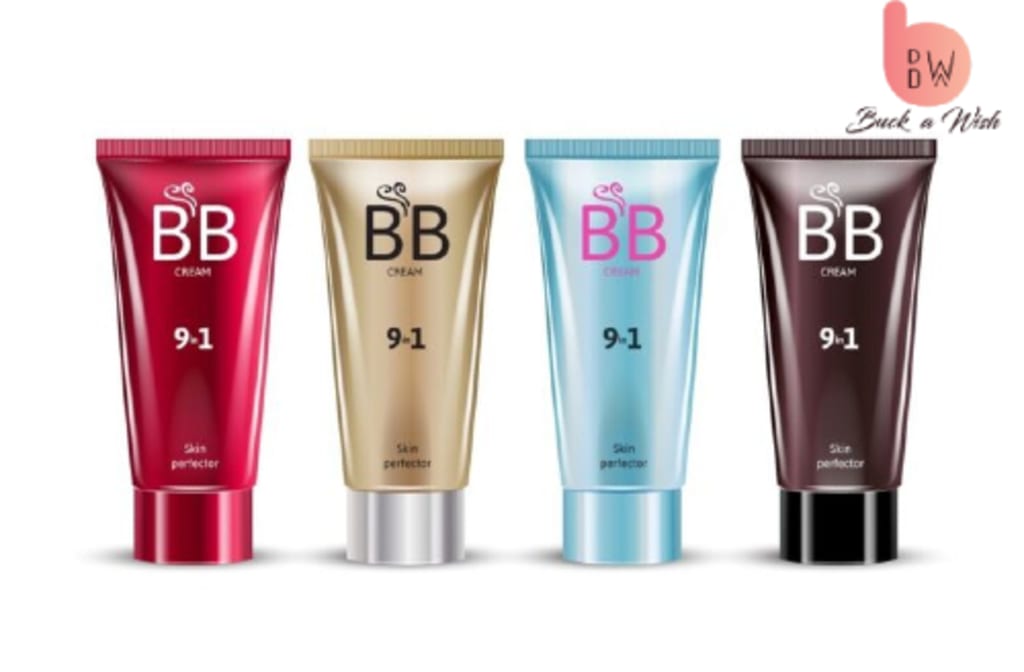 Not everyone is used to putting on makeup every now and then. You take plenty of time in front of the mirror making sure you look your best, and sometimes it still feels too much. Let's accept that putting up all those layers of makeup step by step is not easy. We all wish to have a shortcut way of getting ready without spending hours on makeup, and BB cream would be just the right thing for you.
The What
BB stands for beautifying balm or 'beauty balm' or 'blemish balm.' It is basically a multipurpose product that is a hybrid of makeup and skincare. You get the benefits of a moisturizer, foundation, and sunscreen altogether in one tube. BB cream is a versatile product you can use when you want to skip on your primer, foundation, and moisturizer. You know the days when you don't want too much coverage and yet look decent enough, BB cream is the way to have that.
A BB cream has a smooth, lightweight texture that stays up on your face for around 6-8 hours. It might be helpful when you want to ditch your foundation, providing a nice glow and reducing unwanted redness.
It gives a light, luminous tint to your skin. If you are worried about the BB cream clogging up your pores, well, as long as you use the one that says non-comedogenic, there's nothing to worry about.
The Why
BB Creams have a lot of benefits, especially when you compare them with the other cosmetic alternatives. Here's a look at some reasons why you should have a BB cream in your makeup kit
All-in-one product
It is a hydrating and moisturizing product that also evens out your skin tone and all that, along with a good number of SPF. You get to cut down on several products altogether and still have all the needed ingredients.
Gives you a natural look
BB creams give you that dewy look that is just perfect to have natural-looking skin. It is never too cakey or heavy. The lightweight formula is easy to be applied under your regular foundation.
Covers blemishes
BB creams help cover up all those blemishes and make your skin look even and a little lighter than your natural skin tone.
Suitable for all skin types
There's a BB cream for each and every skin type. And make sure to choose one that matches your skin tone and your skin needs. It works well for acne-prone and sensitive skin types as there is no irritation on the skin after applying it.
The Best of it
Now that you know the what and why's of BB creams let's look at the best BB creams available out there that would give you a perfect look.
Maybelline New York Dream Fresh BB Cream 8-in-1 Skin Perfecter
The dream fresh BB cream promises 8 benefits of hydrating, sun-protection, evens your skin tone, gives an oil-free look, smooth and enhanced skin. It comes in 5 different shades to choose from, and it is suitable for all skin types.
Tarte Amazonian Clay BB Tinted Moisturizer
A multi-tasking BB cream that is oil-free and lightweight. It brightens up your skin, keeping it hydrated, and also protects it from the sun. It comes in 10 shades that give an even tone natural finish. It also blurs the appearance of wrinkles and fine lines.
Clinique Age Defense BB Cream
A BB cream giving Good enough coverage to blur out your imperfections protects your skin from the sun, and the antioxidants help prevent further damage. It is your perfect go-to makeup essential for summers.
Kiehl's Skin Tone Correcting & Beautifying BB Cream
Formulated with vitamin C and a broad spectrum SPF 50, this BB cream is perfect for a long summer day out. It stays up to 8 hydrating hours and is also non-comedogenic, so you don't have to worry about clogging up your pores. It is suitable for all skin types.
Dr. Jart+ Premium BB Beauty Balm SPF 40
A medium-coverage hydrating BB cream that is a cult favorite. It helps get that perfect complexion but still looks natural. The perfect combination of makeup and sunblock that feels light on the skin.
Using a BB cream may have its perks, but you can't skip on your moisturizer or sunscreen when it is required more than usual. In the end, there's no best of it, but the one you choose based on your skin type and preferences is the best one for you.
Click here to check out our list of best BB Creams to give your skin a radiant glow.