Banana sugar scrub
Do you enjoy bananas? Do you enjoy sugar scrubs? Would you like to have your two favorite items combined into a edible moisturizer that will leave your skin unbelievable soft with the sweet smell of Banana? Then continue to read to find out how.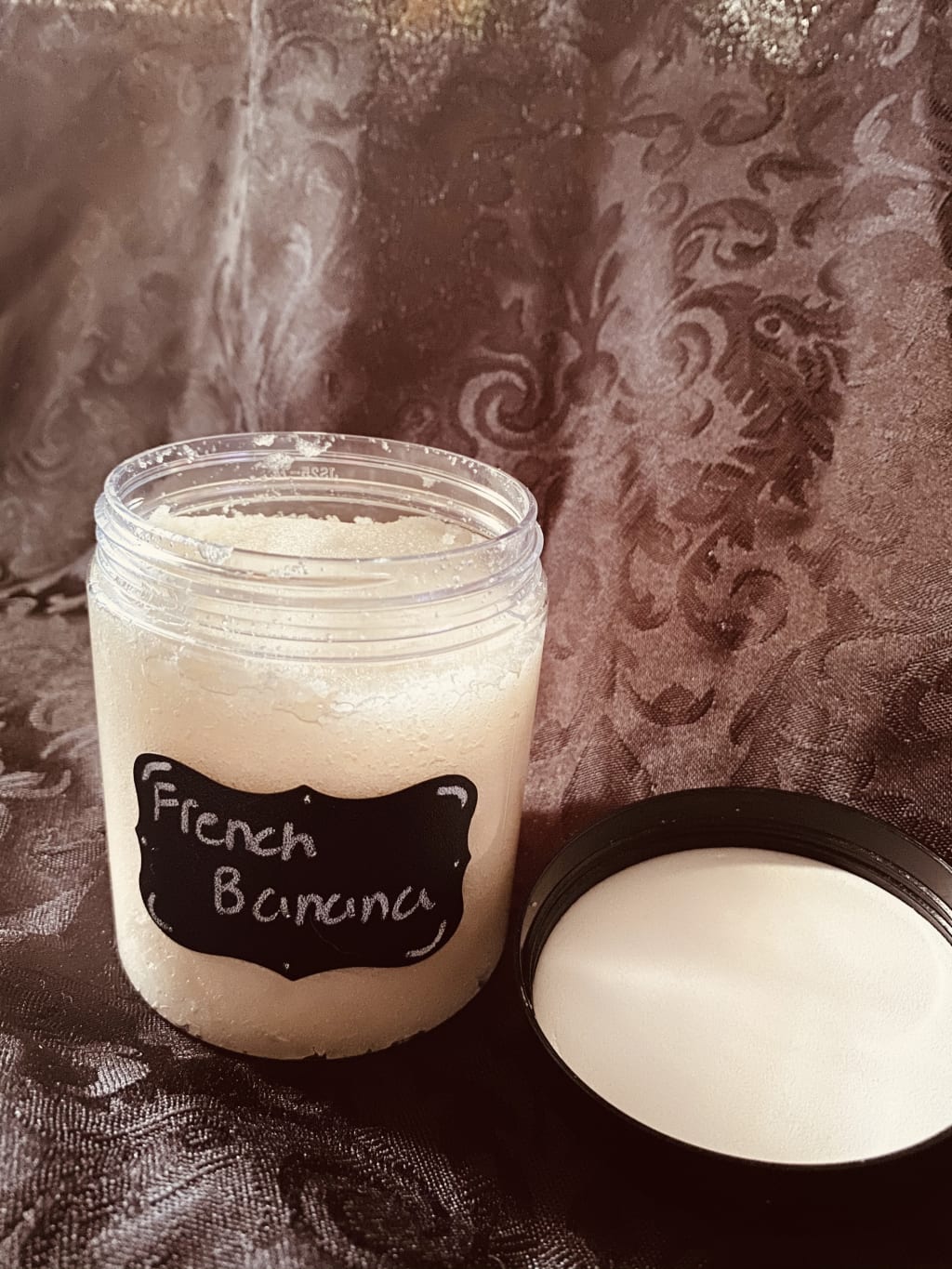 Here is a simple recipe for my banana sugar scrub lovers in the world! It is all edible and perfect for a small gift.
I created this sugar scrub because I couldn't find a recipe that didn't use real bananas. Along with I wanted to have a strong banana smell that wouldn't be over powering and would be satisfying to the nose.
This Banana sugar scrub recipe is simple, sweet and if you decided you wanted to create a pastry dish with this sugar scrub I would highly recommend. It is so sweet and delicious that I can't stop opening the jars to get a big whiff of that sweet banana smell.
Ingredients
Here is what you need for this recipe.
- medium sized mixing bowl
- Whisk( you can use a spoon, or even a fork if you don't have a whisk.)
- A 8 oz. jar to put your sugar scrub in.
- 1 cup of Sugar
- 1/4 cup of melted Coconut oil(can be room temperature)
- 15 drops of Banana Extract
- 1 teaspoon of Vanilla Extract
- 4 drops of Maple Extract
Directions
Now that you have your mixing bowl, extracts, 100% coconut oil, and sugar your ready to begin!
1. Your going to take your cup of sugar and pour it in to your medium sized mixing bowl.
2. You will take your 1/4 cup of melted coconut oil and pour into your sugar.
3. Next drop in 15 drops of banana extract, one teaspoon of vanilla extract, and 4 drops of maple extract.
4. Take your whisk or spoon and mix everything together. Your final product should resemble a scrub like texture. As shown below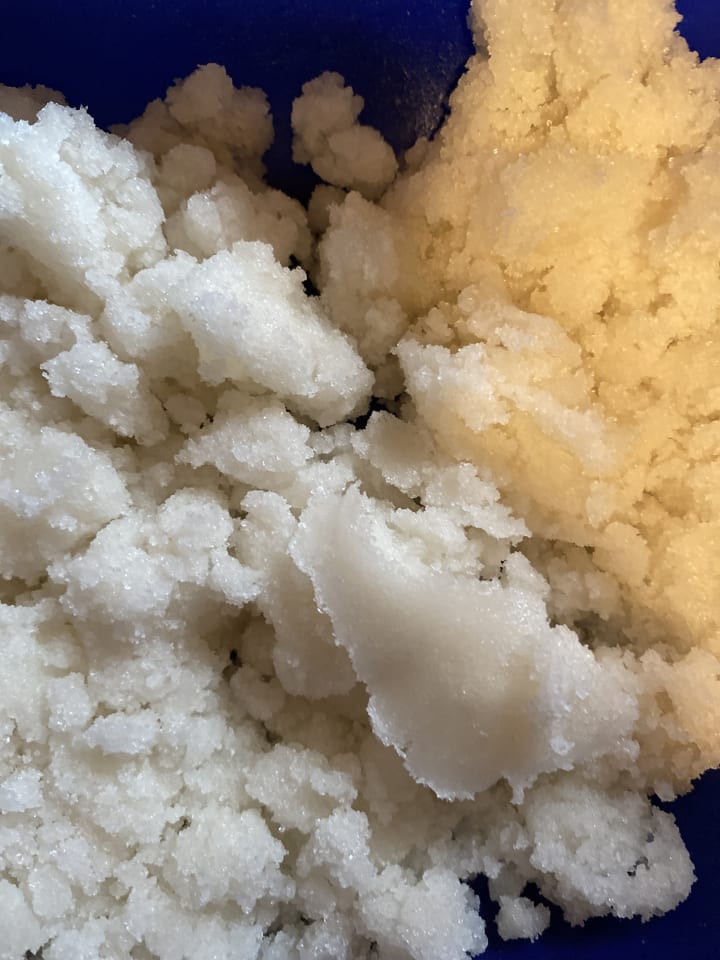 Once you have finished mixing and your satisfied with your product. You take your 8 oz. jar and a small to medium sized scoops of sugar scrub and begin filling your jar.
Make sure to pack your scrub down while your filling your jar to ensure you get every last bit of product in your jars.
Once your done and filled it up to the max you can put a lid on it or begin using immediately. No need for refrigeration or worrying about it getting spoiled.
This a very simple and easy recipe that can done in the comfort of your home using everyday ingredients that are 100% edible. Enjoy making with your family and friends for the holidays and make some for gifts or just for yourself. I hope you all have a wonderful day. Stay blessed and keep crafting.