Ask an Expert: Is It Possible to Regrow Hair?
Hair regrowth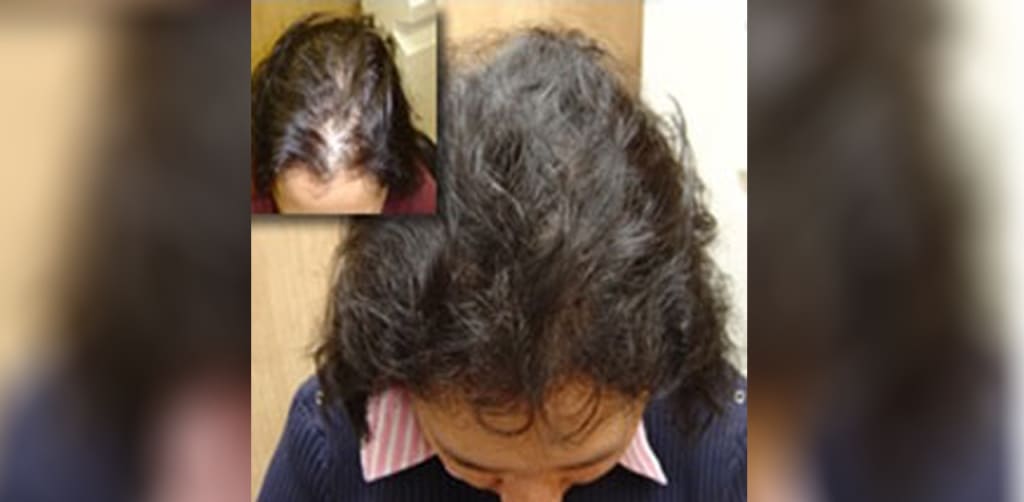 Hair regrowth
Every person risks losing their hair more quickly than others. Be it because of old age or disease, it is just inevitable for some people. For some people, you may not think that hair loss is a problem, but for some people, it's a serious problem. They lose confidence and for some people, they are just ashamed of it. So, people always ask, "is it possible to regrow my hair?" The answer is Yes and No. Let's now discuss how and why.
Why Can't we Regrow our Hair?
For some reason, every person's case is different. For some, it may not be possible to grow your hair back naturally because of your genes, or because of diseases. Examples of diseases would be alopecia and pattern hair loss.
Alopecia plays out in two ways: the thinning of each hair and the overall loss of density. But, in certain cases of alopecia, these losses are not truly "permanent." At least, not right away. Sometimes, it can be slowed down or delayed.
As we age, some follicles stop producing hair. This is referred to as hereditary hair loss or Pattern Hair Loss. This type of hair loss is typically permanent, which means that the hair will not grow back. The follicle itself shrivels up and is incapable of regrowing hair. You might be able to slow down the hair loss process with a prescription oral treatment or a topical treatment.
With this being said, is it still possible to regrow your hair? Yes, it is still possible.
How Can we Regrow our Hair?
With all the modern technology present in the market nowadays, everything is quite possible with hair regrowth in Fort Myers and Naples. From hair transplant to laser treatment, these treatments are already made available in the market and can bring solutions to your hair loss problem.
Here are possible treatments available for you.
Hair Replacement
You can get back more thick and voluminous hair. There are replacement solutions to fashion new hair to areas of the scalp that have thin or no hair. Replacement solutions are fast, and you'll see results after your first styling session.
Hair Regrowth
With advancements in science and technology, it is now possible to regrow your hair. There are some regrowth solutions that are non-surgical that have shown to regrow hair when used as directed.
Hair Restoration
The most popular procedures known right now are FUE (Follicular Unit Extraction) and FUT (Follicular Unit Transplantation) hair transplants. These are surgical methods that will allow your hair to grow back naturally by implanting healthy hair follicles to the scalp. After the implant, you need to wait for a few weeks or months before it can give you a fuller-looking head of hair.
Another great hair restoration treatment that is available at Natalie's Skin Solutions is Halo Elite Hair Restoration. According to studies, approximately 90% of the average female's hair is growing (Anagen Phase) at any one time, while the other 10% enter a resting phase (Telogen Phase). Every two to three months the resting hair falls out and allows new hair to grow in its place.
Benefits of Halo Elite Laser Hair Restoration
Slows Hair Loss
Promotes Hair Growth
Increases Blood Flow
Increases Waste Removal from Scalp
Improves Hair Quality, Health, and Thickness
Provides Proper FDA Approved Wavelength for Optimum Results
We know how hard it is, that's why if you wish to undergo this painless treatment, visit Natalie's Skin Solutions now! Schedule your complimentary consultation at one of our convenient locations in Fort Myers or Naples today! Or you can also call (239) 936-SKIN (7546)