An artist in her own right
The genius of Pat McGrath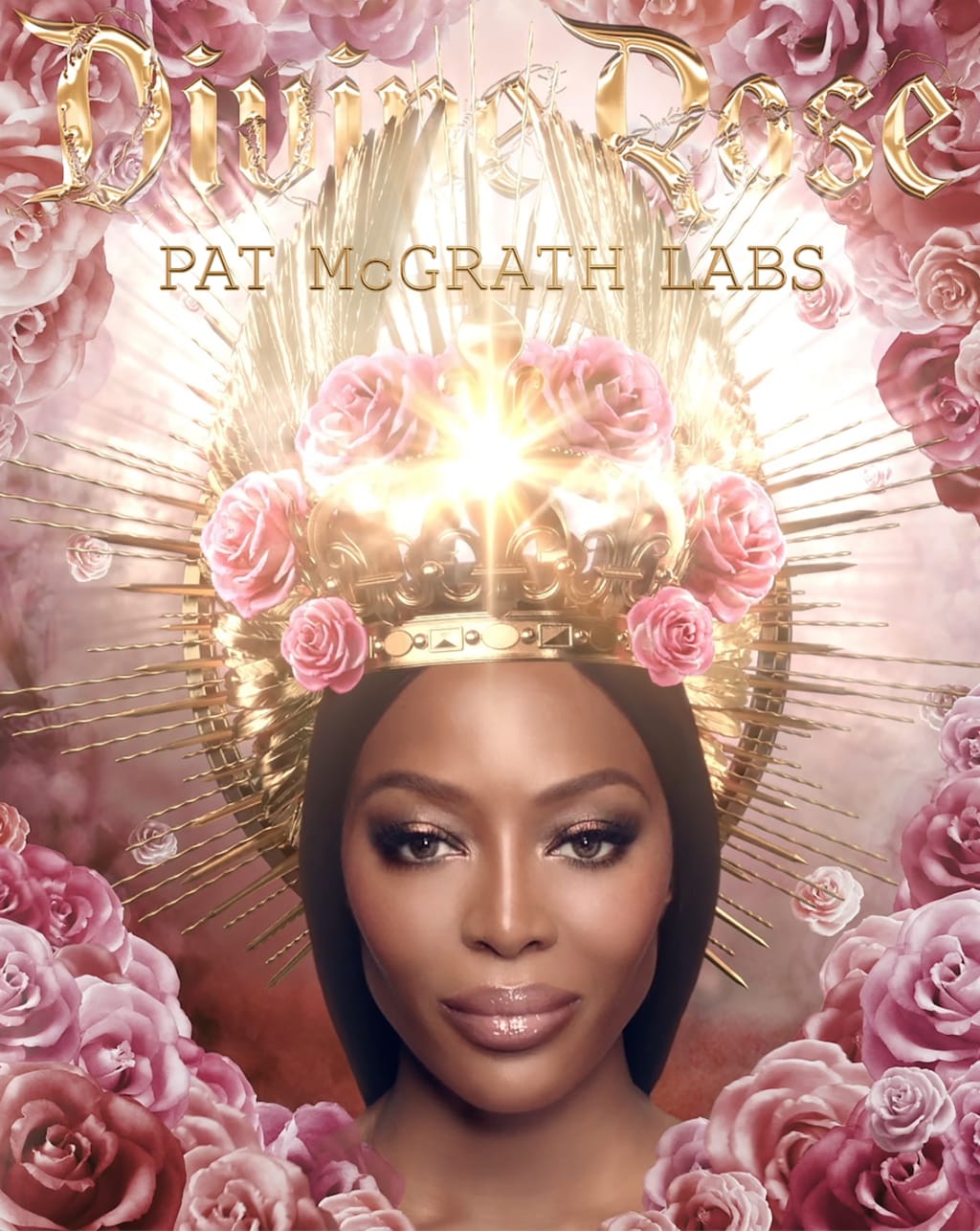 Naomi Campbell models Pat McGrath makeup 2021 - An Icon for an Icon
Pat McGrath – Make-up Artist, Artist, Genius
I had no idea who Pat McGrath was, all I knew was I needed a new mascara. That might not sound like much of a challenge, but for some reason all mascaras simply slide off my lashes so that by mid-afternoon I look like Alice Cooper or the missing member of Kiss. For those that know, the mascara that works for me is 'tubular' and my previous favourite came from Trish McEvoy.
Pat McGrath Labs makeup comes in the most exquisite packaging. The colour pigment of the eyeshadow is incredible with a depth that screams expensive. They are expensive. Ten discs of colour will set you back somewhere in the region of $170 and there are plenty of people who are happy to pay. If the makeup is like that of an artist's palate, Pat McGrath is the Picasso of the runway.
With a name like Pat McGrath, you could be forgiven for expecting a man of Irish heritage and not a black woman whose mother came from Jamaica to England in the 1960s. Her mother Jean was, as Pat would say, "consumed" by fashion and from what I have read, she sounds as remarkable as her daughter. The genius of Pat can be seen in her work. The genius of the mother was to tell her daughter to "Choose a job in the arts, dear. That way no one can ever tell you you're wrong.".
In 2016, Pat paid homage to the late David Bowie with a look at the Maison Margiela Spring couture show, as she says, "... was celestial couture meets intergalactic glamour, with a touch of Bowie's 'Space Oddity' brought to life with 3D metallic stars and a structured, gothic mouth with a touch of scarlet on the lower lip." Who could have guessed coloured mascara would ever come back? That was Pat's influence in 2012. Ombre Lips in 2013? Again, that was Pat. I can't say I'll ever have feather lash extensions, but on the catwalk they looked amazing.
Success and recognition have come in many forms. The eponymous brand of makeup she started in 2015 has an estimated value of one billion dollars. One of her top selling products (Gold 001) sold out in 366 seconds. Vogue magazine called her the most influential make-up artist in the world. Although the honour may not be fully appreciated by those outside the UK, in 2014 Pat received the prestigious 'Member of the Order of the British Empire' for her services to the fashion and beauty industry from Her Royal Highness, Queen Elizabeth. She accepted the Council of Fashion Designers of America Founder's Award in 2017. She was in Time's 100 most influential people list in 2019 and in 2020, she received a damehood: an incredible honour in the UK.
"I am an entrepreneur, but I am a Black woman first and that undoubtedly influences everything I create. I know what it is not to see yourself represented and not to have a seat at the table."
Dame Patricia Ann McGrath DBE is a British make-up artist. She is an inspiration. She inspires me because she has not lived by other people's rules or expectations. She is world leading, not because she 'the best woman' in her field, or 'the best black woman' in her field, she is quite simply the best. It's not as if I wear much makeup, and I'm hardly a follower of fashion as I find myself slipping into middle age. My love is Art, and this is where the artistry and creativity of Pat McGrath is so incredible. Sometimes I see her as Picasso, sometimes as Matisse. Always an inspiration.