ALLI WEBB
BEAUTY & WELLNESS PIONEER FOUNDER OF DRY BAR & CO-FOUNDER OF SQUEEZE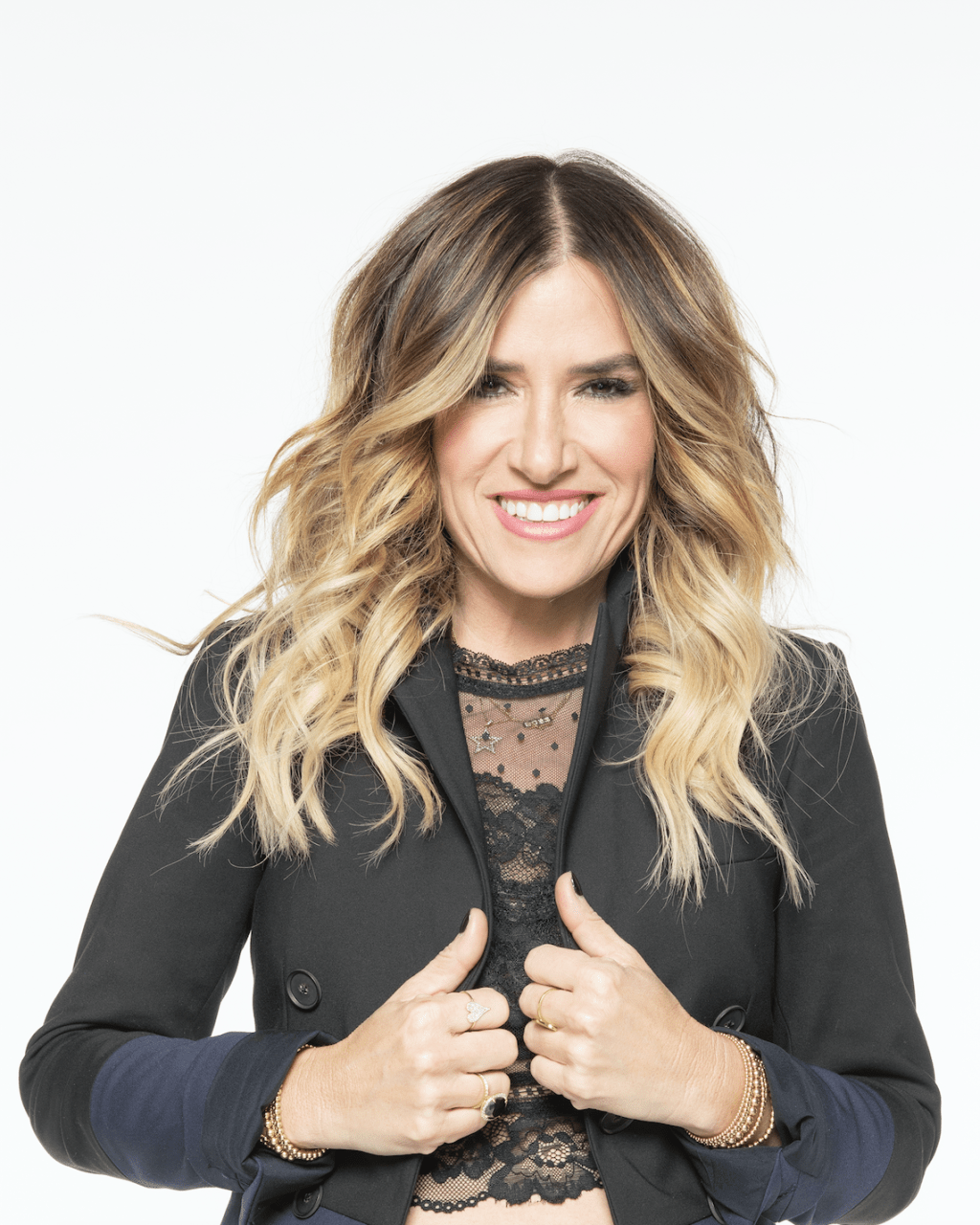 Alli Webb, founder of Dry Bar and co-founder of Squeeze, has quickly become a notable entrepreneur. She is an icon among stylists, a hero among fempreneurs, and an innovator of beauty and wellness. She proved it was possible to make the world a more beautiful place from the inside out and the outside in. Recognized by Fortune magazine as Top 40 Under 40, Fast Company's 100 Most Creative People in Business, among many other accolades, she turned blowouts into a $100M business. A master of transformation, she has revolutionized the beauty industry and now this acclaimed female entrepreneur is pioneering in the wellness space with the launch of Squeeze.
In the past ten years, her life has done a self-proclaimed complete 180. From stay at home mom, to running a one-woman show side business, to highly accomplished mogul. It is by no accident that she built a business that has become an empire. Recognizing that there was something missing in the marketplace, this blow dry maven knew that service, experience, and style was something she could provide. Alli tells FOCUS, "I think that's how a lot of great businesses are born… out of this personal necessity and something that I just wish existed… And you know, that innovation for me was just- there's nothing out there like Dry Bar. And women would love this."
Alli's intuition, resilience, and determination helped guide her in learning how to build a successful business and like many established founders she believes that mindset is key to success. "I didn't want to look back and regret having not done something. So it's just about taking a risk and going for it. I'm such a believer in that. I think that we're all scared. I think we can make it look good on social media. But there's always that pit in your stomach before you do anything big and especially something that you've never done before. But I think it's worth going for it. "
With an unshakable confidence in herself and her vision, Alli admits that most difficult part for her as a woman starting a business was gaining that same confidence from prospective investors. Despite those hurdles, she opened her first brick and mortar location in Brentwood, CA. It was a massive success almost before the doors even opened. "We opened our business in 2010, it was the middle of a recession. So many people were like, what are you doing? This is crazy! How are you going to make this business work?"
"I remember, we were busy immediately and it was like the most overwhelming thing I'd ever experienced. Because as a hairstylist, and someone who's been in this world for so long, you don't open a salon and people just come in. We were so busy so fast … I remember we were all on the phone the first week and we were crying. It worked! We were just so blown away by the response and how much women loved it. And it really was everything. It was the experience!"
From board meetings, red carpets, the birth of a child, or even a funeral, Alli and the Dry Bar experience has impacted women's lives in a way that many didn't fully anticipate. "I wish I could sit here and say I knew that and that why we did this. I knew that getting a blow out and having great hair always made me feel really great but I didn't realize the impact it would have so far and wide and how much women would be affected by this. It just has become a part of their daily routine."
Alli now has 100+ Dry Bar locations throughout the US and Canada with a growing product line available in store as well as in Sephora, Nordstrom, Ulta, and Bloomindale's.
Not only is she providing an unforgettable experience, Dry Bar is creating opportunities for over 4000 employees, empowering the stylists and the creative team that helped build this beauty empire. Alli tells FOCUS that has been the biggest reward. "If you're an inventor, you're a visionary really and above all you're just bringing value."
"I have a great team around me… I think it's also like a great tip if you are out there and you're thinking about starting a business, get those great people in a room together and figure out what you want, what they want and all the things that you could think of that make an experience great."
Armed with the success of Dry Bar and the talent of her team, Alli recognized another need in the wellness market. To make this new vision a reality she teamed up with Brittany Driscoll. Brittany had served as Dry Bar's VP of Marketing and is now the Co-Founder & CEO for the launch of a new venture that aims to transform the wellness industry, Squeeze, a way better massage experience.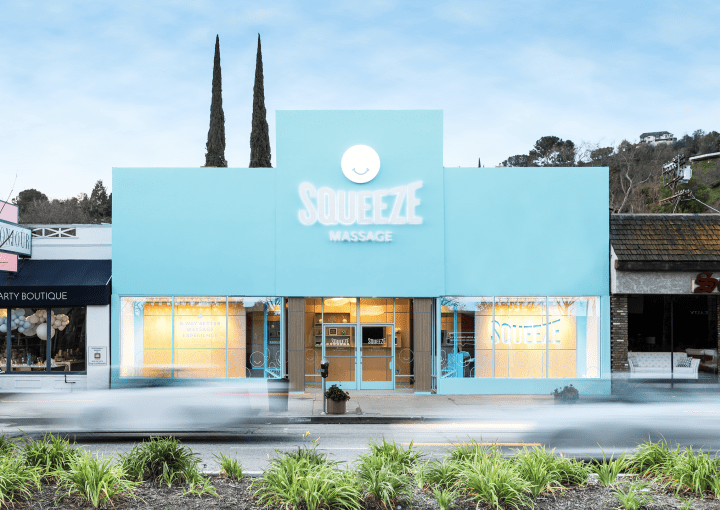 When FOCUS asked about her collaboration with Brittany, Alli said, "She's amazing and doing such a great job. We're really excited. It's a really beautiful different concept than has ever been done in the massage space. "
This power duo opened the doors to the first Squeeze location in Studio City, CA. Brittany shares with FOCUS what is truly unique about Squeeze, "So with Squeeze, what we've done, is we've used all the same brainchild behind Dry Bar. We used the same architect, and the same branding team in creating a beautiful space. It's our technology that is really the biggest thing that makes us different. What it allows you to do is look at all your personalized preferences online, everything from areas of the body you want [massaged], and focus on what you want avoided…. If you want oil or lotion? Do you want your bed heated? All of that information is saved to your profile so that your therapist is reviewing it prior to even walking in. This avoids a lot of the awkward in-person exchanges. And then when you're done, you literally float out, and like Uber and Postmates, you rate and tip on your phone."
"It's like if you build a great brand, if you build a great experience, if you're creating a tone and a voice and a look that people aspire to but also can connect to you, I just think you know, that's where the power is. That really is the magic."
Alli adds, "With Dry Bar it was about making women feel good and look good through a great blow out. Squeeze is very similar because we're making people feel good from the inside out as opposed to the outside in."
This beauty icon, industry mogul, and best selling author is continuing to create and inspire. Recently Alli and her brother, Michael Landau, launched the podcast "Raising the Bar" from Dear Media, a show for entrepreneurs, or anyone who wants to know about business or how to have a life while having a business. New episodes are released on iTunes every Friday. Alli is also sharing her wealth of wisdom as the latest Guest Shark on Shark Tank. FOCUS is honored to feature Alli Webb on the cover of our special Innovation issue.
For more information and to continue to follow Alli's journey of innovation, visit @alliwebb, @drybar, and @squeeze.
*The full interview with Alli Webb & Brittany Driscoll can be seen on Good Morning LaLa Land.