7 Most RIDICULOUS Nigerian Tattoos (Photos).
What were they thinking?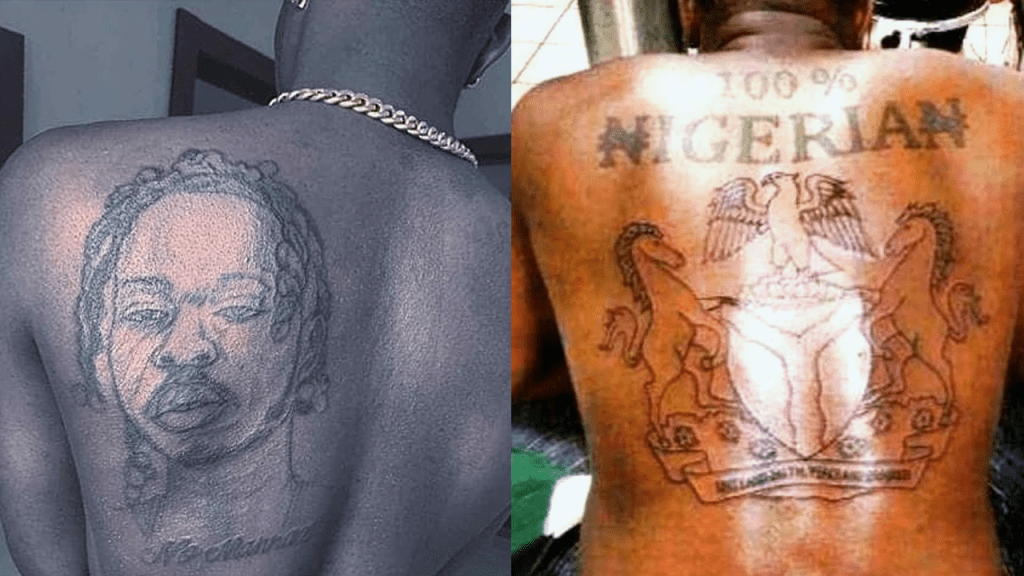 What were they thinking?
Tattoos are permanent. That's what makes them so scary. Because if you happen to get a tattoo that comes out badly, you're stuck with it. (Actually, these days aren't there tattoo removal processes?)
However in the cases of the people in these pictures, it's obvious that they thought these choices through but still decided to go ahead with them. There are a lot of tattoos that blow my mind. Don't get me wrong, there are quite a ton of tattoos out there that are beautiful and well-designed.
And then there are these.
Granted, some of these tattoos actually came out well in terms of the tattoo artist doing a good job of drawing it on, but still...what was the thought process behind a number of these?!
I'm very excited to show you this list, so without further ado, here are my picks for the 7 Most RIDICULOUS Nigerian Tattoos.
Before you jump in, if you're not already, be sure to like and follow me on Facebook so you don't miss out on any new interesting, exciting lists and stories I post every single day.
ONE.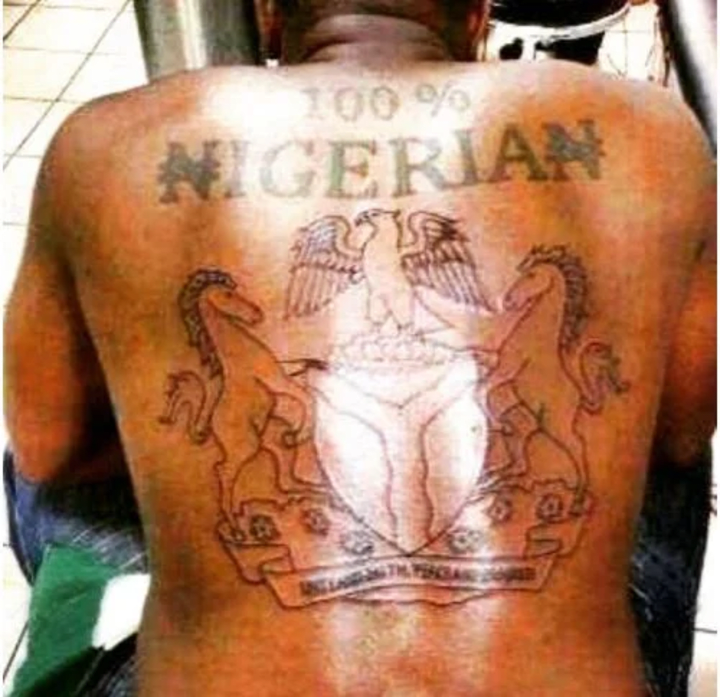 What is this?
Just...what in God's name is this abeg?
I'm a patriotic citizen and lover of Nigeria as well, but come on, this is too much. First of all, the size of this tattoo: it's MASSIVE!
Props to the artiste though: he did a good job of drawing the coat of arms, and the Naira symbols for the both 'N's in "Nigerian" I also like.
But overall, what is this abeg?
Dip the fact that he also has a Nigerian flag on his lap. Wow! We really have a staunch Nigerian patriot in the house today.
TWO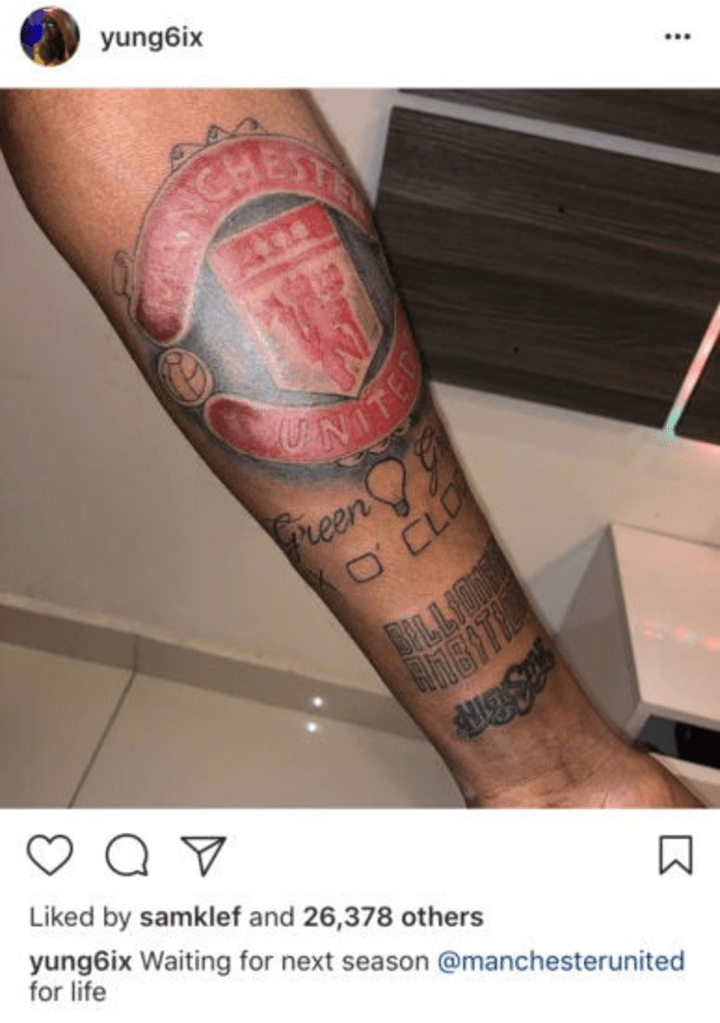 This tattoo is on the arm of Nigerian rapper, Yung6ix who is clearly a massive MASSIVE Manchester United fan.
This tattoo isn't monochromatic either. No, there are colors which is always a very bold choice with tattoos.
What do you think of this? I personally don't think there's anything or any team I love enough to get it tattooed on my body. Clearly the love Yung6ix has for Manchester United is on another level. I now know which team to never insult if I ever came in contact with him.
THREE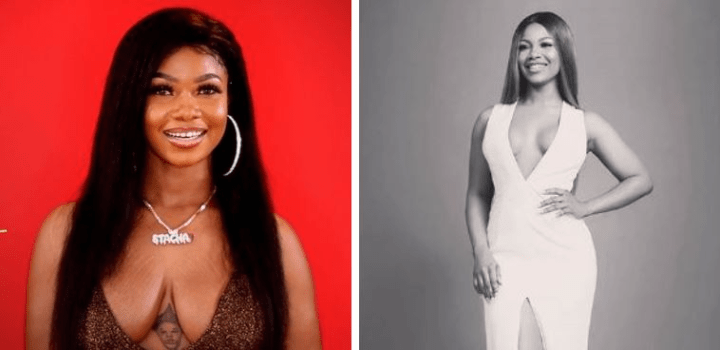 Speaking of celebrities: Big Brother Naija 2019 contestant used to have a tattoo of Nigerian singer, Davido, on her chest.
As you can see from the picture on the right above, it looks like she has gotten it removed now. But still, the tattoo itself remains such an eyesore to me. Especially because the tattoo isn't even of the artiste himself. It's a tattoo of his DMW brand logo. How random.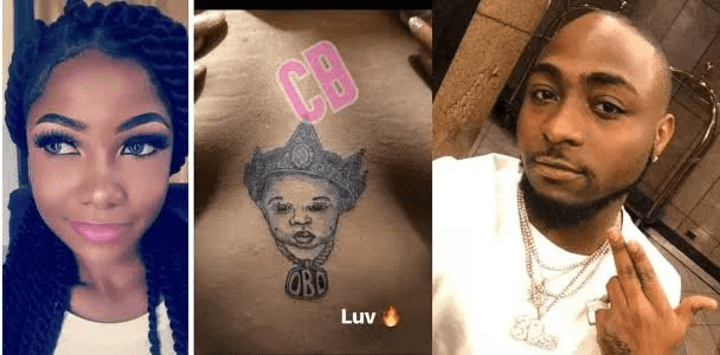 Plus the tattoo isn't even well drawn. I'm just lost at this choice.
I'm happy that she got it removed though, because this tattoo really was a choice. A terrible choice.
FOUR
Speaking of people getting celebrity tattoos, here is another person who is clearly an avid Wizkid fan. Here, we see this man rocking a "Star Boy" tattoo in the signature style Wizkid uses.
Fandemonium is a really real thing. This is what I'm learning today. How can you really get permanently tattooed on your body someone you don't know personally simply because you love their music? Well, I guess maybe Wizkid's music got him through some hard times in his life. I just personally will never understand it, but if it is what floats this man's boat, then I guess what can we do. It really is a choice though.
What do you think?
FIVE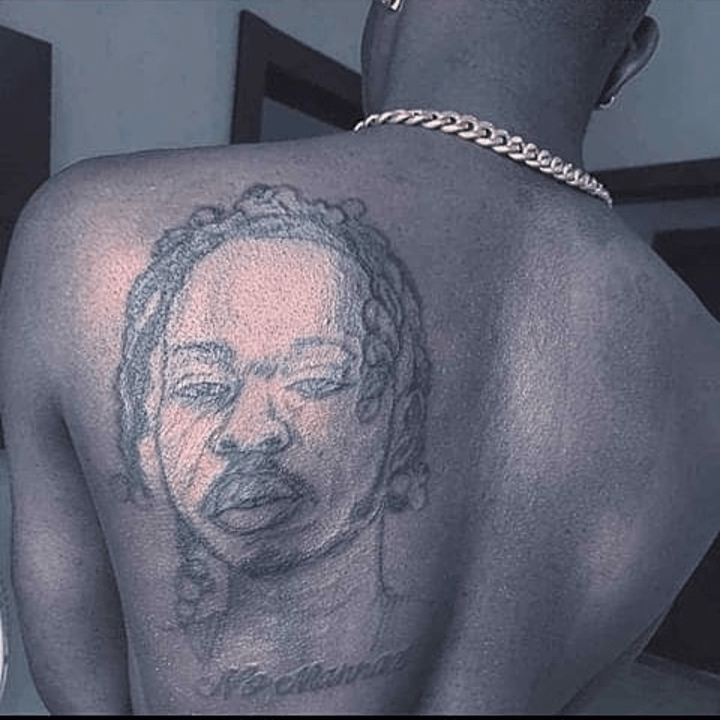 Once again we have a true Naira Marley fan. A Marlian to the bone. This man spent time and underwent the excruciating pain of getting this tattoo of Naira Marley's portrait drawn on to his upper back.
I guess my other question is just...how did his parents react to this? Or his loved ones? Because Nigeria is still very much a very religious country and tattoos are still very much frowned upon. Add to that the fact that Nigerians are not known for keeping their opinions to themselves. How does he even possibly take his shirt off in public places. I guess he doesn't.
This is actually really interesting to me.
SIX.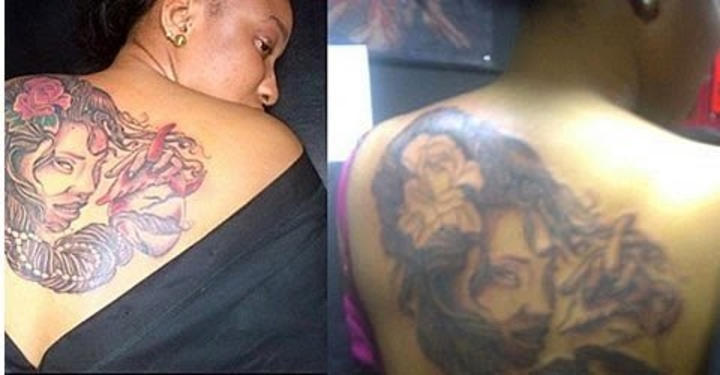 Do you remember this tattoo? I remember the first time I saw it was on the newspaper and it was such a controversial topic. Till today I don't know exactly what the tattoo is.
In case you don't know what I'm talking about, this is Nigerian actress Tonto Dikeh and in 2012/2013, she got this huge tattoo on her back. The media buzz after that was crazy. People accused her of joining a cult, of being possessed by spirits, of being a witch.
Even I have to say that this tattoo is still so confusing to me. It's so big and I don't know exactly what it is.
What a mess.
SEVEN.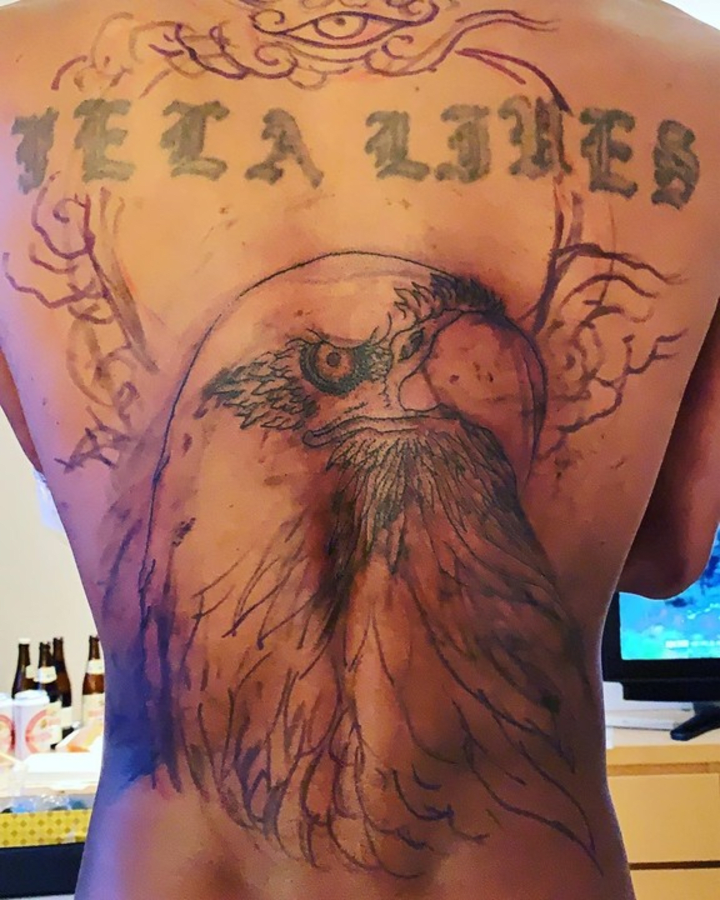 Seun Kuti is the youngest son of music legend, Fela Kuti, and on July 24, 2019, he posted this picture of a work-in-progress tattoo on his back. The tattoo is of an eagle with the phrase "Fela Lives" at the top. The tattoo completely covers his back. Fans have been very vocal about their thoughts on this tattoo and most of the response isn't positive.
What do you think? I mean, I guess it's an homage to his father. But still, this is a HUGE tattoo. What would have been wrong with getting the same tattoo but smaller and on somewhere less conspicuous on his body.
Anyhow, it's his body his choice. Our own is to look and judge🤣.
THAT'S ALL.
What did you think of these? Which was your best? Which was your worst? Tell me your thoughts either by commenting on the post on my Facebook, or by messaging me on Facebook.
If you're not already, please don't forget to like and follow my Facebook page so you don't miss out on daily interesting lists and posts just like this one.
To read more interesting stories right now, click here to see all my posts.
Until next time, have a wonderful rest of your day!