7 DIY BEAUTY RECIPES FOR GLOWING SKIN
BEAUTY RECIPES FOR GLOWING SKIN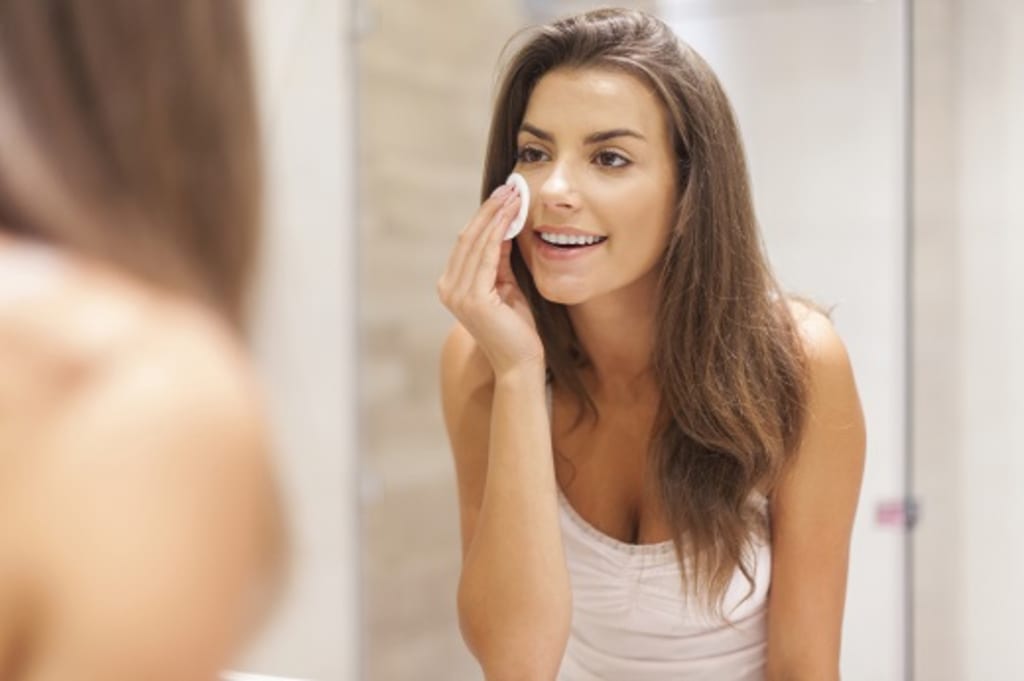 image by: TopBollywood.xyz
If you have always dreamed about adding a Natural Glow to your skin, there is no more suitable moment than the present to try out something new. In this article, you will find no less than 7 DIY beauty recipes for glowing skin. As you will have the opportunity to read for yourself, these contain only natural ingredients, meant to Rejuvenate the skin and create that beautiful, natural glow. Keep in mind that the skin is the largest organ in the body, requiring proper care, to maintain a youthful and healthy-looking appearance.
7 DIY Beauty Recipes for Glowing Skin
1) Skin Cleanser with Herbs
Cleansing the skin is part of an efficient beauty routine, especially since there are so many impurities and debris to remove at the end of the day. To prepare a mild herbal skin cleanser, you will require the following ingredients: water (1 cup), dried herbs (1 tsp.) and powdered milk (1 tsp.). As for the actual herbs, you can go with any of the following: peppermint, rosemary, fennel, etc.
To prepare the skin cleanser, you will have to infuse the herbs in boiling water. After you have strained the herbs and allowed the herbal water to cool down, it is time to add the powdered milk. Mix it well and apply the resulting mixture at the level of the skin with a cotton ball. Rinse thoroughly with cold water.
2) Facial Scrub
Our skin needs exfoliation from time to time, especially during the cold winter season. You can quickly prepare a facial scrub for such purposes, by mixing the following ingredients together: rolled oats (1 cup), cornmeal (1/3 cup), dried herbs (1/3 cup), sugar (1 tsp.). Recommended herbs include lavender, peppermint and calendula. Grind all of the ingredients together and mix them with water to form a paste. Apply the resulting paste on the skin, performing a gentle massage. Rinse thoroughly with cold water. You may also like 8 LAZY GIRL BEAUTY HACKS YOU WISH YOU KNEW
3) Facial Steam
When you have blackheads and whiteheads, a facial steam can be the best choice. It will unclog the pores and stimulate the blood circulation at the level of the face, helping the skin to heal at the same time. To prepare an herbal facial steam, you will need to use dried herbs and water. Among the recommended herbs, there are chamomile, calendula, lavender, peppermint and rosemary. All you have to do is add the herbs to boiling water, allowing it to cool only slightly. Then, place your face over the pot and place a towel over your head. From time to time, take your head out and breathe. Repeat the process for 10 minutes.
4) Homemade Mask
A homemade facial mask can rejuvenate the skin and eliminate the tired or aged aspect of the skin. If you have dry skin, you can prepare a facial mask by combining all these ingredients together: Plain yoghurt (2 tbsp.), Egg yolk (1) and Coconut oil (1-2 drops). As for oily skin, we recommend a mask that contains: Banana (1), Egg white (1) and Lemon juice (1 tsp.).
5) Skin Toner
The toning of the skin is just as important as the cleansing process. You can easily prepare a homemade toner, by mixing apple cider vinegar or fresh lemon juice with water. Once you have applied the Toner, you can take care of the neck area as well. All you have to do is apply a moisturizing & firming neck cream, such as Nectifirm and you will look beautiful. Also Try WHAT IS CLEANSING, TONING AND MOISTURIZING
6) Skin Lightening Treatment
If you have blemishes or areas of hyperpigmentation on skin's surface, you can try out this skin lightening treatment. All you have to do is combine one tablespoon of apple cider vinegar with fresh lemon juice. Then, apply the resulting mixture on the areas of hyperpigmentation. This solution will make age spots and other signs of sun damage less visible.
7) Skin Repair Solution
The skin repair solution is intended to provide your skin with a healthy supply of antioxidants, ready to restore its youthful appearance. To prepare this mask, you require: Plain yoghurt (2 tbsp.), Honey (1 tsp.), Pomegranate juice (1 tsp.), Rosehip oil (2-3 drops). Mix everything well, apply to the face and leave it on for 10 minutes. Then, rinse thoroughly with lukewarm water.
These are our 7 DIY beauty recipes for glowing skin, containing only natural and beneficial ingredients. Do not hesitate to give them a try and re-establish the beautiful and youthful appearance of the skin.