6 Signs You May Need Braces
If you are wondering whether you might need braces or not, read on to find out.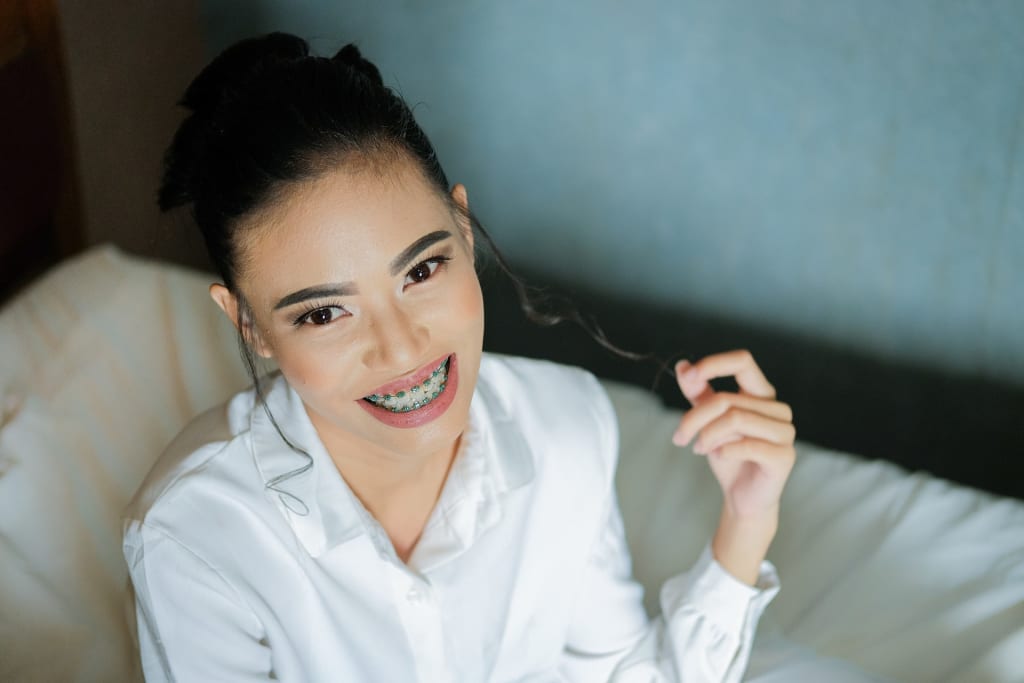 We all dream to have that gorgeously sparkling smile, but unfortunately, we are not born with meticulous teeth. To get that perfect smile you need to incorporate regular care and attention, but some even need braces. There are numerous signs that you may need braces. Apart from cosmetic reasons, it's pivotal to take care of your oral health, hence very often we might need braces to straighten crooked teeth. Other reasons may be to simply resolve any orthodontic problem you might have and get that glorious smile. If you are wondering whether you might need braces or not, read on to find out.
1. To mend gaps and spaces in between teeth
Truth be told, gaps and spaces in between your teeth can be rather cute, but not all people can pull off the look. Gapping and spacing are opposite of crowding but equally burdening. If you strive to have a superb smile, you should get braces. As the upper and lower jaw don't fit together properly, getting braces that will help close those gaps will improve the general aesthetics of your smile, plus mend any malocclusion problems you're experiencing. What's more, once you fix those gaps your teeth won't be affected by gum inflammation, infection, or plaque.
2. To fix visible crowded or crooked teeth-cleaning
Undoubtedly one of the most apparent signs that you need braces is overcrowded teeth. This is more than a mere cosmetic problem as crowded and crooked teeth pose serious health threats. As the entire orthodontic journey can be daunting and sometimes really difficult and aching, strive to get quality braces. Some of the best ones are ceramic braces as they are discreet, don't stain, and give powerful strengthening results. You can consult the experts at District Dental Centre who will ensure you get an incredibly discreet orthodontic treatment.
3. To help you with bite problems
Bite issues are another common reason why most people resort to getting braces. The "bite" issue is referred to as overbite or underbite problem. This means that either your upper teeth and/or lower teeth meet and interact when your mouth is closed. Even if this might not seem like a serious problem, it's something you shouldn't ignore that easily. Unless you fix the biting problem with braces you may risk fracturing the front teeth, have problems chewing and biting, or have underbites cause accelerated facial aging. Nevertheless, the improper bite is a sign you need orthodontic treatment.
4. To help elevate jaw pain
Jaw pain is often associated with a misaligned bite. Besides the pain, a person can experience headaches and common chewing and speaking aches. This happens when your jaw doesn't fit together properly or slips out of place easily, causing agitation and pain. Believe it or not, this condition is known as TMJ or temporomandibular joint disorder, which causes the specific joint connected to your jawbone to hinge. When that happens you can experience excruciating pain because your jaw control movement is limited. Wearing braces maximally elevate you from that pain, aligns your teeth, and improves jaw movement.
5. To stop having difficulties eating and speaking
At the very early stage in life, you can notice whether a child has difficulties speaking or eating. Crooked or crowded teeth, tooth tipping, or jaw unenlightenment can cause speaking or eating disorders. Another sign is excessive teeth grinding so you need to act fast. Those are some of the reasons you need to start early with the orthodontic treatment. Even if speaking and eating issues are more noticeable with kids, treatment with braces is not always possible with a child to they might need to get braces when they get older. However, the sooner the dentist notices the problem, the faster you'll resolve it.
6. To get that wonderful smile
In the end, it all comes down to getting that sensational smile that you're striving for. Appearance may not be the most vital thing in life, but having a beautiful smile means leading a healthy lifestyle. Don't be ashamed to wear braces just to improve a few dental mishaps, on the contrary, be proud to want to improve your general well-being.
To get a dazzling and well-looking permanent smile you might need to get braces. Treatment with braces is utterly pain-free only if you consult a professional oral health practitioner.