5 Weird Beauty Hacks I Learnt From Models
Unconventional makeup tricks are my new guilty pleasure.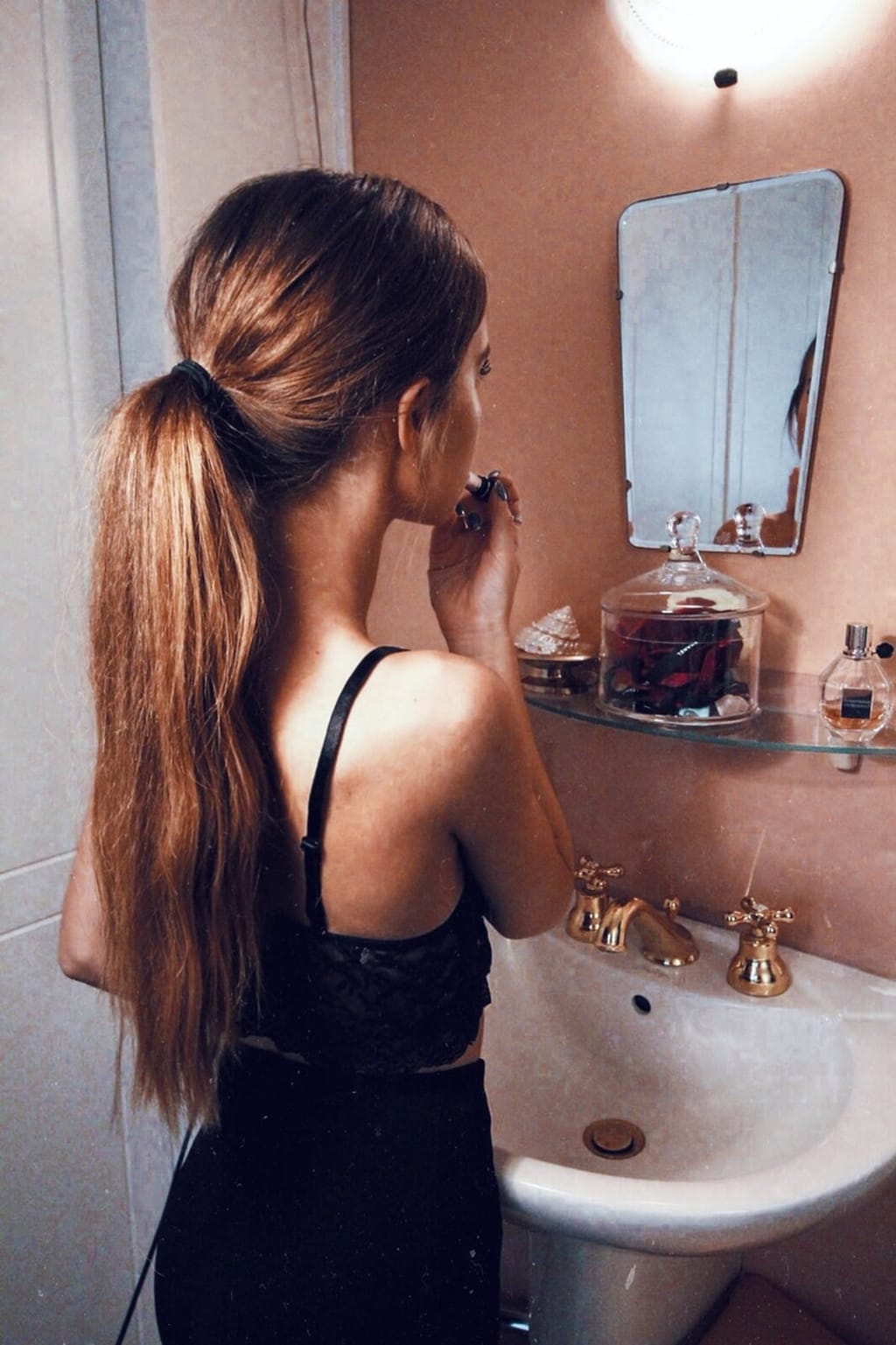 I started using make-up relatively late, at least compared to my friends in school. When I was younger I believed there was no need for make-up because natural beauty is abundant on its own. That was until I hit puberty and acne forced me to change my mind.
I started using beauty products, desperately trying everything I could get my hands on just to cover the huge insecurity that is my acne prone skin. I knew nothing about make-up and the photoshopped full face make-up influencers on Instagram didn't make me feel better. I used to think that there was one right way to do make-up, and, not knowing much about it, I was too insecure to practice. That was until I stumbled upon Vogue's Beauty Secrets series on Youtube where models and celebrities do their make-up on camera, sharing their tricks and tips.
This founding was a breakthrough for me. For the first time I realized that there is no right way to do make-up and that everybody does it the way they feel most comfortable. I began to worry less about how I do my make-up and started practicing different ways of doing it to find my niche. I finally did and I'm ready to share my finds.
# 1 Fingers Instead of Brushes (Emily Ratajkowski)
Emily's not the only model who prefers to use her hands instead of brushes, but she's the one who made me want to try it. Honestly, I get the hype. Using hands seems to get the product to all the parts of the face and helps blend it in better. The only downside might be using more product as a result (I didn't even think of it until my boyfriend mentioned it).
# 2 Doing Eyebrows First (Kylie Jenner)
This was a game changer. Doing eyebrows first seems to make them stand out more when the make-up is done and I love how it looks. Shaping them and concealing around is one of my favourite steps in the routine.
# 3 Brushing Lips (Angel Josephine)
I've seen a couple models use this trick to exfoliate their lips and I kind of fell in love with it. I do it every morning when I brush my teeth right before working on my face. It really does make your lips look a little buffed and really red.
# 4 Using Lipstick As Blush (Natalia Vodianova)
This trend seem to have spread around different models but I have been doubtful about it until I tried it. I'm not a make-up expert and I don't know what it is that makes it give such a pleasant effect, but I love it. Very useful when you only brought your lipstick with you on a night out and need a fix up.
# 5 Using Bronzer/Blush As Eyeshadow (Taylor Hill)
This is a great trick if you don't like to carry to much products on the go. Sometimes, when I'm lazy I'll just apply bronzer or a blush on my eyes so I won't have to grab all of my products with me to fix things throughout the day. I prefer pink eyeshadow anyway, so this works perfectly for me.
***
I feel like most of these tips help save time and your products, so this may work well for people who don't like to spend a lot of time and energy on their make-up. I stopped caring about whether the way I choose to do my make-up is right and started concentrated more on what feels right. That's when you get your game on point.