4 Mascaras for Long and Voluminous Lashes
That are NOT the Too Faced Better Than Sex Mascara.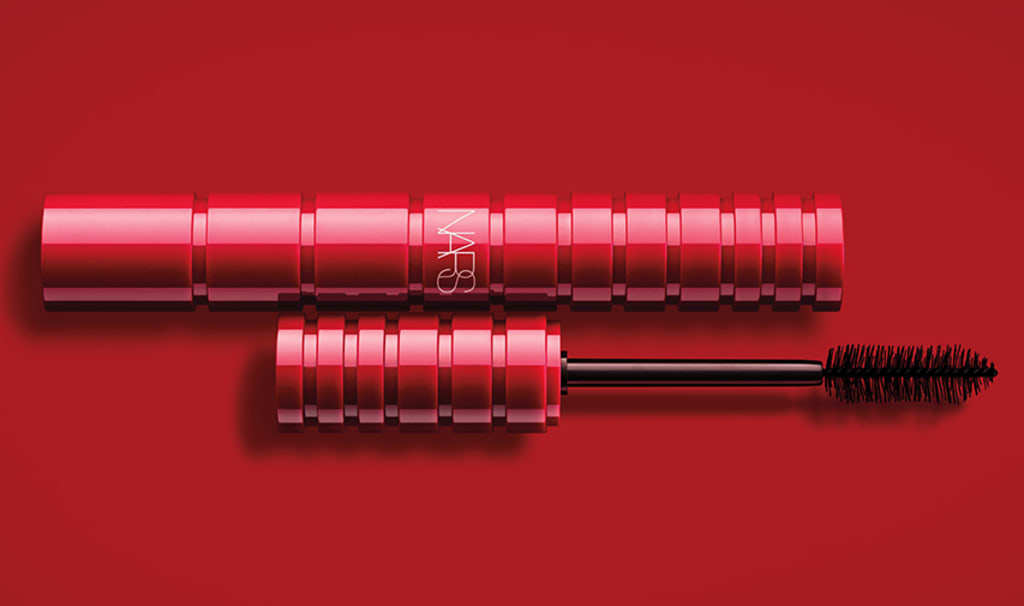 True or false: Mascara has been around since 3400 B.C. The answer is true! Egyptian men and women wore eyeliner and mascara made out of natural resources and applied it with ivory found in bones. This ancient beauty technique was used to protect the eyes — also known as windows to the soul — from evil spirits and bad juju. No wonder why this makeup product has been a staple ever since.
Now-a-days, mascara has transformed from natural ingredients and petroleum jelly formulas, to custom options. If you wish to have thicker lashes, there are mascaras that increases the eyelashes's volume. If you want longer lashes, there are mascaras with lengthening fibers. Who says you have to choose between volume or length? There's some products that aim to do both.
If I was only allowed to use one makeup product for the rest of my life, I would choose mascara. With a focused application and patience, mascara is a one-and-done step that gives you simple but drastic changes to your overall look. The key to perfect lashes is to practice a technique that works for you. Here are a few tips:
Tip #1: Always curl lashes before applying product.
Using a clean spoolie, brush through your lashes to get rid of tangled lashes. Next, gently apply the eyelash curler to both eyes, slowly squeezing and pumping the tool near water line.
Tip #2: For a fast but effective application, blink.
Once your done curling, put the mascara wand at the base of your eye — as you normally would to apply — and blink at the base. This is how your natural eye moves which makes sense to apply lashes that way. This method ensures that lashes are tangle-free from the base and in place.
Tip #3: Wiggle mascara brush as you apply.
Every time I do this trick, I think about that one infomercial that advertised a mascara with a rotating wand to separate lashes as you apply the product. I always wanted one, but soon discovered that for the same results, you just wiggle the brush gently while you swipe the product up.
Tip #4: Clean mascara wand.
For a cleaner and lighter mascara application, take a paper towel or wash cloth and wipe the wand. Sometimes the brush itself gets clumped with excess product. Wiping the clumps of product away lead to a thinner and lighter application.
After having a passion in exploring different types of mascaras — drugstore and luxury — and how to perfect their application, here are five recommended mascaras for overall length and volume.
1. Maybelline Colossal Volum' Express Colossal Cat Eyes Mascara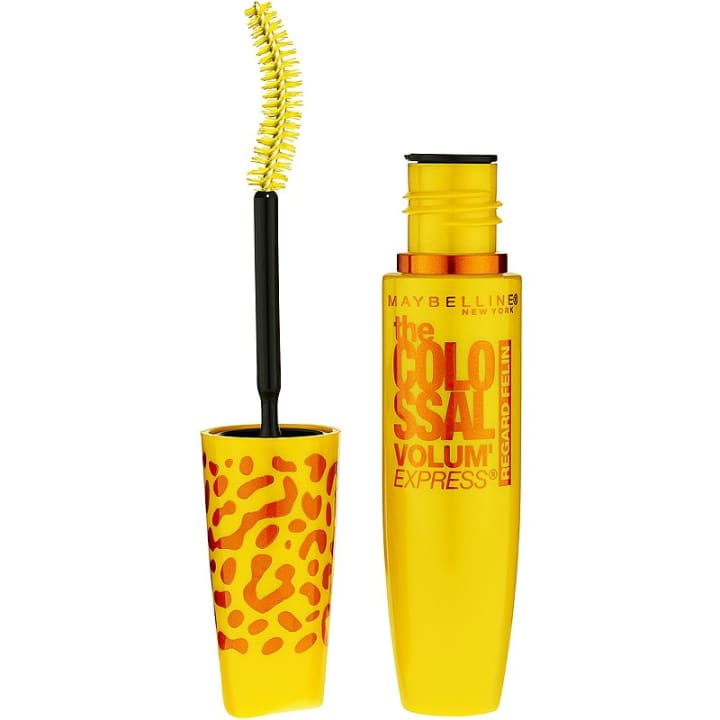 The Maybelline Volum' Express is a mascara on its own, but the Maybelline Colossal Volum' Express Colossal Cat Eyes Mascara is the one you want to try for both volume and a cat-eye effect. It has a "Claw Brush," which mimics the shape of your lash line. This brush plumps and catches every lash in every corner to create a wild cat eye look. It is budget friendly and my favorite drugstore mascara.
Volume: 10/10
Since the brush is able to catch the lashes in the direction of the natural eye shape, this mascara is the best overall for volume.
Length: 9/10
This mascara is better for volume overall, but since the brush makes sure there are no clumps, length is still a strong attribute.
2. L'Oréal Telescopic Mascara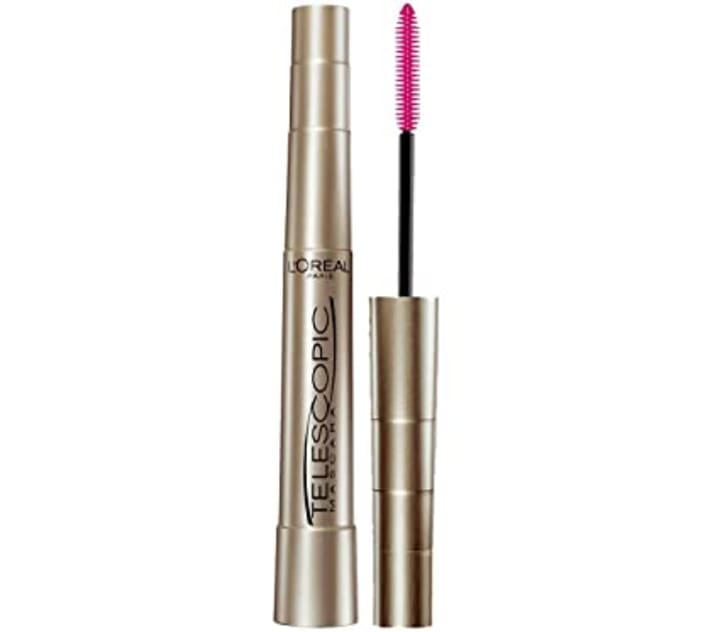 This is another drugstore favorite of mine. This formula is proven to lengthen your eyelashes. This brush is unique and designed to not clump lashes and make each individual lash long as can be.
Volume: 6/10
The telescopic mascara isn't made to make your lashes voluminous as it caters to the length.
Length: 10/10
This brush makes sure your lashes are grasped and each lash is individually long.
3. Milk Makeup KUSH High Volume Mascara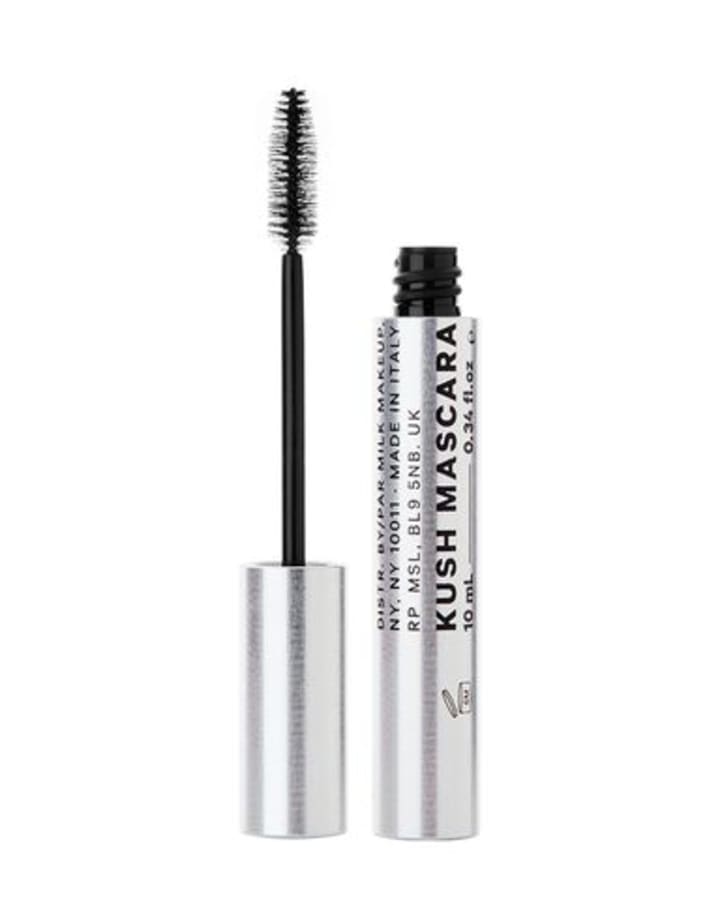 Before you start, no, this mascara does not get you high. The only thing high about this mascara is the volume your lashes will succeed. Its formula is made with hemp-derived cannabis seed oil that nourishes your lashes. The fibers within the formula will add length to your lashes as well.
Volume: 10/10
The packaging is correct in terms of "high volume." This product gives the look of falsies without the weight.
Length: 9/10
The fibers in this product attach to the top of your lashes to give even more length than they naturally do. But overall, this product is more focused on volume.
4. NARS Climax Mascara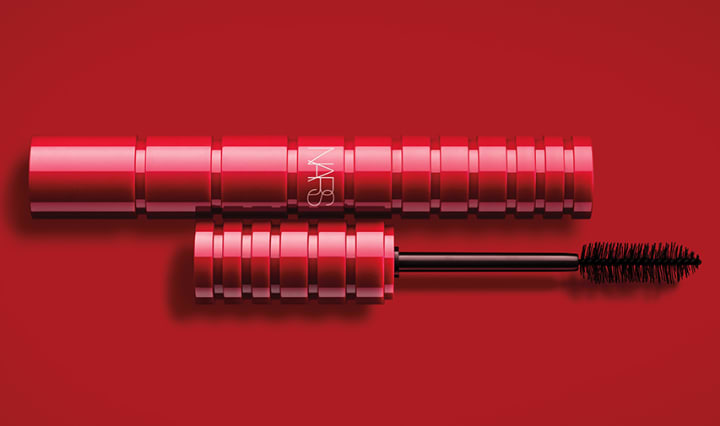 Jackie Aina and Nicol Concilio — two of my favorite beauty YouTubers — introduced this product to me. I promise you — it is worth every penny. When I first tried it, I bought the full size instead of the mini, and I used it until the last drop. My favorite thing about this mascara is that the formula is thin, which allows you to apply many layers for your desired look. You can apply many layers without having your lashes clump together.
Volume: 8/10
The brush mimics the shape of waves. It is this on the outer ends and thinner in the middle. this catches The inside corner and outside corner for a more defined volume at the base.
Length: 9/10
As the formula is buildable, you can apply many layers on top of one another. The fibers will latch on to each other for even more length.
What's your favorite mascara?
product review
About the author
I'm a 20-something writer and digital artist. Follow my art account @bratty.beach on Instagram for more creative content.
Reader insights
Be the first to share your insights about this piece.
Add your insights