4 Grooming Tips for Men With Thinning Hair
How to keep your hair looking healthy and full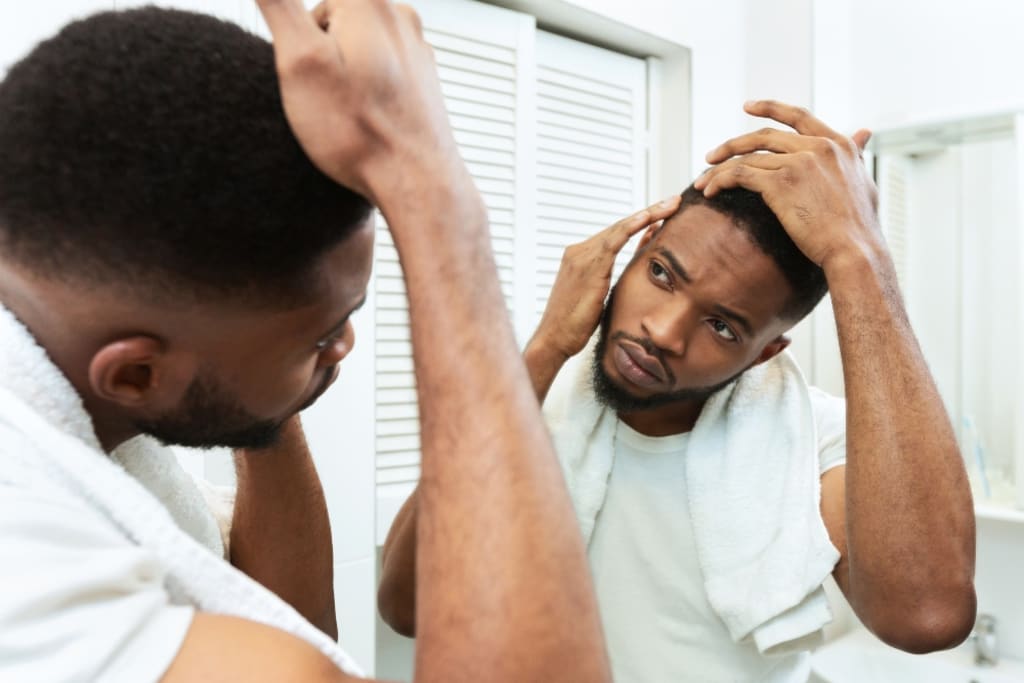 Image Source: Envato
A man's hair can sometimes be a sensitive subject, especially for aging men whose hair is thinning or even starting to fall out. Male pattern baldness is typically genetic. Some men might have to face the fact that they will start to lose their hair one day, but that day does not have to be today. While every man is different and there is no tried and true approach to completely keep men from losing their hair, in this article, we will go over a few grooming tips for men with thinning hair to keep them feeling confident and looking great.
Keep Your Body and Mind Healthy
First of all, keeping your body and mind active and healthy is not just a good way to prevent hair loss, it is also good for your overall physical fitness and mental health. By exercising often, experts have proven that your body will be better able to ward off diseases and illnesses, as well as improve your focus and confidence.
Exercising often is also a great way to avoid stress. In the past, experts have claimed that stress may be directly related to hair loss. You can reduce stress by exercising often, meditating, taking time away from stressful activities, and practicing breathing techniques.
Keep Your Hair and Scalp Clean
Not only does clean hair give the impression of more volume, but it also protects your hair from dandruff and infections that could cause the loss or thinning of hair. In addition, the shampoo also typically contains oils and nutrients such as lavender, almond, aloe vera, and sesame oil that can benefit your hair. Massaging your scalp also keeps the follicles active, which can help keep your hair looking more full.
Another part of keeping your scalp healthy is to avoid frequent heating and drying. This has shown to damage the proteins in hair and can therefore cause your hair to thin out.
Eat Healthily
Eating healthy, much like getting regular exercise is not only good for your overall health and wellness but can help to keep your hair looking good. Eating proteins such as fish, soy, lean meats, and other foods high in protein can work to slow down hair loss. Vitamins A, B, and E are also helpful in preventing hair loss.
In addition, drinking plenty of water each day and staying hydrated can promote hair growth. You should also consider cutting back on the amount of alcohol you consume and any smoking you might participate in as both these habits have been known to cause a reduction in hair growth. Another thing to consider is the medications you take, consult with your doctor if you notice your hair thinning while you are on any medication.
Try a Restoration Method
There are a handful of tricks and procedures that have been successful in helping men prevent balding or thinning hair. Many people have seen success rubbing their scalp with green tea, ginger, or garlic juice. Some men have found wearing a laser hair cap, and other methods as an acceptable method of treating hair loss.
In conclusion, while there are many factors, such as genetics, that could contribute to thinning hair or male pattern baldness, there are a few things you can try to do to not only keep up the appearance of your hair but also slow down the thinning process.
When it comes to grooming your hair, the important thing is to keep you feeling like the very best version of yourself. So make sure to find what's best for you, and don't do anything that makes you feel uncomfortable or uneasy.