13 Natural Ways To Look Beautiful Without Makeup
How To Look Beautiful Naturally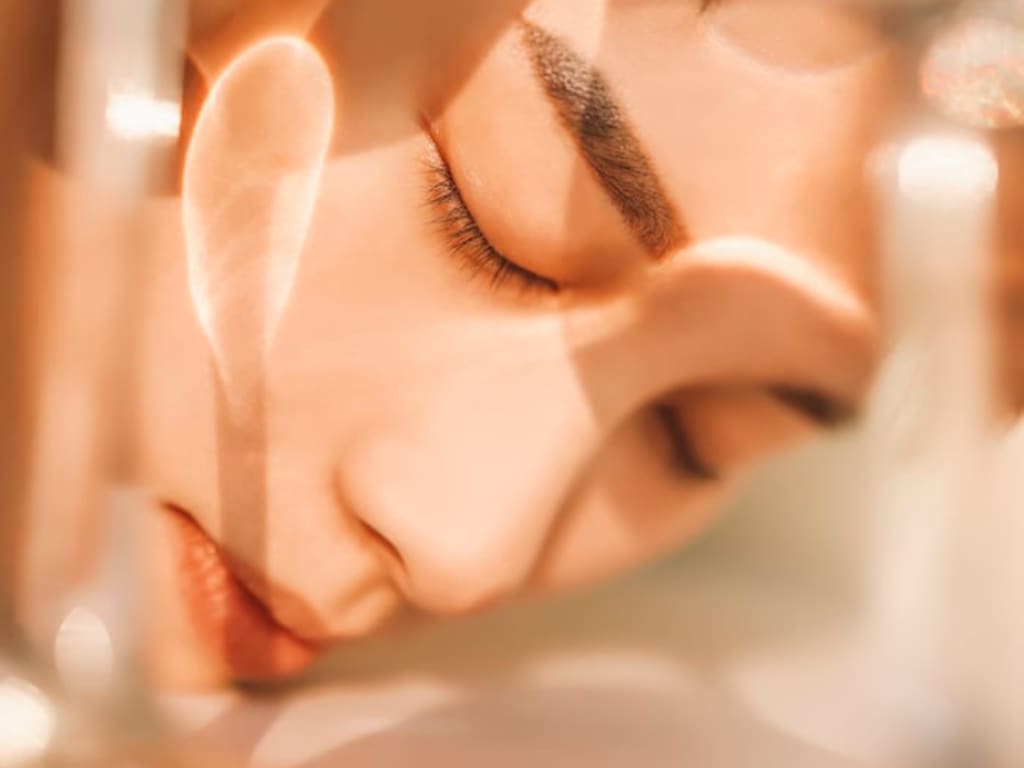 Have you ever kept count of the number of cosmetics you use every day? A foundation, concealer, under-eye cream, and many other products are on the list. But have you ever noticed the long-term impact that using these products can have on your skin?
Cosmetics frequently contain ingredients that, if used frequently, could damage your skin. As a result, we're sharing with you 13 makeup-free natural techniques to improve your appearance.
How To Look Beautiful Naturally
Your skin occasionally requires a break. There's no need to rely on makeup to define your beauty; it's an enjoyable and artistic approach to highlight your features. If you want to look attractive without spending hours each day in front of the mirror, this post is for you. We'll discuss how to appear gorgeous without using makeup in this article.
You must pay close attention to crucial aspects of your diet, routine, healthy lifestyle, and skincare routine. Your health and general look will surely be affected if even one of these components is off-balance.
Here are 13 outcomes that naturally attractive women have. You too may pull off this carefree and attractive style.
They apply a few easy techniques every day to maintain their attractiveness.
1- Drink Plenty Of Water:
We cannot understate how important water is. Every function and action in our body depends on water. Carry a bottle of water with you wherever you go to keep yourself hydrated all day. At least 8 glasses of water each day can assist your body to eliminate toxins, which will make your skin look younger and more radiant. Also, it postpones the formation of wrinkles.
"The perfect way to drink water is to prepare a bottle of detox water to be used on the go by adding cucumbers, lemons, mint leaves, and other such brightly colored vegetables".
2- Better Sleep:
How well you feel and look is closely correlated with how well you slept. It is crucial since sleep is when your body restores itself. Sleep well for 6 to 8 hours every night so that you can wake up looking and feeling wonderful. You'll have a glowing complexion, fewer unsightly black bags under your eyes, and a slower rate of aging as a result of doing this. The skin produces new collagen while you're sleeping.
"Remember that good sleep plays an important role in making you beautiful".
3- Exfoliation Is Important:
To remove dead skin cells and give your skin a natural glow, exfoliate once a week. A proper exfoliation routine makes it easier for your skin to absorb moisturizer and serum, giving you a vibrant, healthy glow.
To remove additional dead skin cells that are producing clogged pores, blackheads, acne, and pimples on the surface of your skin, use a gentle exfoliating scrub. Before buying, make sure the skincare product is free of harmful ingredients.
"You can apply natural ingredients like rice flour, milk, coffee, honey, and many more on your face as a facial mask".
4- Give Your Face A Massage:
Regularly receiving a decent facial massage can tighten your skin, eliminate fine wrinkles, and enhance its natural beauty. Your face will glow more as a result of facial massage, which renews all skin cells. You can rely on facial massage to improve the appearance of your skin.
"You can moisturize your skin with lotion or coconut oil while rubbing".
For More Read;https://mylifecareideas.blogspot.com/2022/12/How-to-look-beautiful.html
About the Creator
My Life Care Ideas is a place where you will find all types of health tips, beauty tips, food and drink recipes, and life care ideas.
Reader insights
Be the first to share your insights about this piece.
Add your insights