10 Steps Korean Skin Care Routine
These 10 steps of Korean skin care routine do require effort, but it's worth it when your skin looks radiant like never before. Unlock the magic here!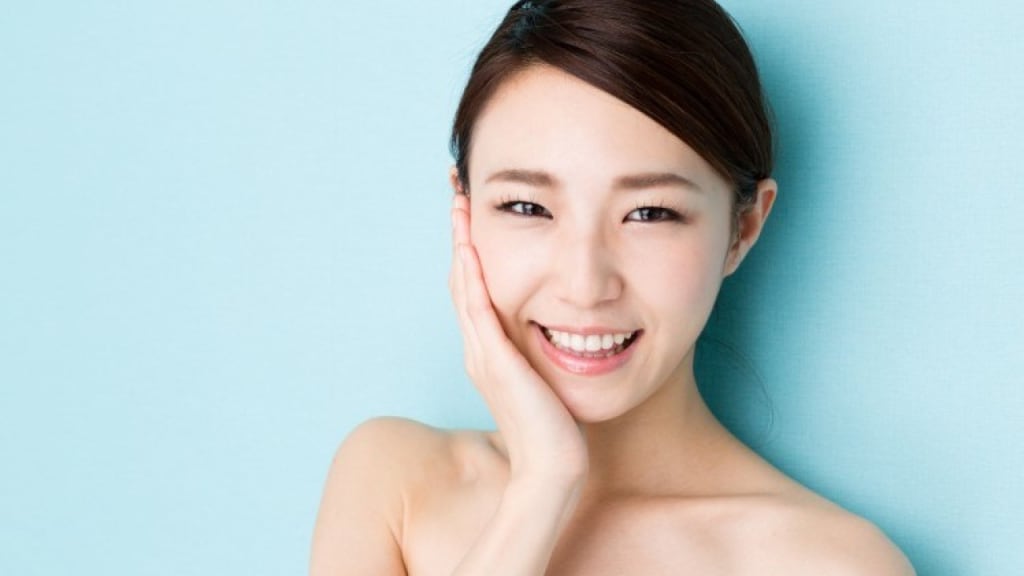 I'm sure you've heard of the 10-step Korean skin care routine. To be honest, it's not as much a routine as it is a lifestyle. Korean beauty culture is simply obsessed with these 10 steps. And for good reasons! When you can make your skin look and feel healthy, then why wouldn't you!
Korean skin care products, after all, are backed by scientific advancements. But having more products is not the right approach though. Instead, what matters more is having the right kind of products. And using them in the correct order!
Korean Skin Care Routine (10 Steps)
#1 Double Cleanse
First things first, you begin by cleansing your face. Not once but twice! The first Korean cleanser takes the form of oil. And the second one is a foaming facial wash.
Now I know that those with oily or acne-prone skin don't even entertain the idea of washing the face with oil. However, you should know that there's absolutely nothing wrong with that. When you cleanse with oil, the formula works pretty effectively against the most common oil-based impurities such as sebum as well as pollutants.
But oil is not as equally effective against dirt and sweat. Am I right? And this is why your skin requires the second cleanse.
#2 Toner
In the world of K-beauty, toners are formulas that provide your skin with a thin protective moisture barrier. Needless to say, they regulate the pH level of your skin while also softening and prepping it for the steps that are to follow.
Korean-made toners have a consistency ranging from thin and lightweight to thick and gooey. More often than not, they contain active ingredients such as BHA and AHA. These types of toners deliver more intense action against premature aging-related signs and acne marks.
Korean toners are also equipped with botanical ingredients. So you don't have to worry about exposing your skin to harsh chemicals. All you have to do is pat the formula into your skin with bare, clean hands. Or apply some of it using cotton.
#3 Essence
This is a very important part of the Korean skin care routine. It's this particular K-beauty product that springs into action glowy results.
Koreans prefer layering different products instead of using just one thick cream. It's because the latter does pose the risk of clogging pores and not allowing your skin to breathe. This means after applying the first moisture layer (that is the toner), you bring into the picture a second moisture barrier in the form of a Korean essence.
Essences are much thinner in terms of consistency than Korean toners. So they penetrate your skin easily and at a relatively deeper level.
#4 Emulsion
How about another moisture barrier for that perfect "glass skin" complexion? But you also need to understand that drinking lots of water and eating healthy are steps that matter too. Another thing that matters when it comes to glowing skin is exercising daily.
Moving on, what a Korean emulsion layer does is builds sheen and richness. Unlike the previous two moisture barriers! But much like the previous two products, K-beauty emulsion formulas are also supplied with botanical ingredients.
To be honest, you can skip this additional layer of moisture if you have oily skin. But you should include it if your skin type is dry or super-dry.
#5 Serum or Ampoule
The next Korean magic potion for skincare comes in the form of serums and ampoules. Both products are highly concentrated. You can choose to skip them if you like. But that is only if you don't wish to provide your skin with intense moisture and more juice.
If you ask me, it's a bit hard to dismiss the skin benefits of Korean serums and ampoules. And that's because each product is specifically designed based on your skin type. Meaning if you have oily skin, then you can go for Korean serums specially formulated for that particular skin type. These formulas help in controlling oil and preventing breakouts while also moisturizing your skin.
Likewise, there are those for dry skin, acne-prone skin, combination skin, and even sensitive skin.
#6 Sheet Mask
It's the most popular Korean product on the list. The thing about K-beauty sheet masks is that they're packed with only good ingredients. And the fact that you can use them whenever you like. Such as prior to a special event or after spending the whole day in the sun. It only takes 15 to 20 minutes.
#7 Eye Cream
Korean eye cream formulas are more suited for women above the age of 40. What they do is deeply moisturize the area around your eyes. This is where fine lines and crow's feet mark their territory. But there is a right way to apply Korean eye creams.
Use your ring finger for the application instead of the pointer finger. The latter tends to push harder than the former. And you only need moderate pressure, not extreme. The skin around the eyes is quite sensitive, so you have to be careful about that.
One other thing to keep in mind is to layer the eye cream during the winter months of the year. Since it dries out very easily. Many Korean women use eye cream as a face moisturizer for the night. So if your budget allows you to do that, there's no harm.
#8 Moisturizer
You might find the whole idea of moisturizing your skin after applying so many layers of moisture a bit baffling. I get that, trust me. But let me just tell you why Korean moisturizers are a part of this skincare routine. The special formulas, in this case, lock in all those layers of moisture, protection, and nourishment. It's like placing a lid on the pot.
When you add a Korean moisturizer, you're letting all the botanical ingredients do their job without any external hindrances. And the best part is that, much like serums and ampoules, Korean moisturizers too are formulated based on the different skin types.
#9 Sunscreen (daytime part of the routine)
You never skip sunscreen, no matter what type of daily skincare routine you choose. Even when you plan on staying indoors, you should apply sunscreen.
As for Korean sunscreens, they're mostly broad-spectrum, high-SPF formulations that protect your skin against both UVB and UVA rays. Not many American-made sunscreens do that by the way.
Then there are chemical and physical sunscreens. The latter is mineral-based. It sits over your skin to reflect the sun's rays. The mineral used is either zinc oxide or titanium oxide.
As for chemical sunscreens, they penetrate your skin and then absorb the UV rays. The active ingredients here are oxybenzone, octinoxate, and avobenzone. And they're not entirely safe for the skin, especially during pregnancy.
In that case, mineral-based Korean sunscreens are the better choice.
#10 Sleeping Mask (nighttime part of the routine)
You already know that your body and skin enter repair mode during the night. So how about including a special form of treatment? You've done enough in terms of slathering your face with so many layers during the day. So it only makes sense to hit the reset button at night.
But what do Korean sleeping masks actually do? Much like most other K-beauty products, Korean sleeping masks also provide your skin with all the moisture and hydration it demands while you're resting.
Conclusion
Korean skin care before and after results are hard to deny. This explains the popularity of the 10 steps of Korean skin care routine. Now I'm not going to dismiss the fact that it's an overwhelming task. But if you're trying to combat common skin concerns like acne, excess oil, hyperpigmentation, etc., then you've got to walk the extra mile.
Korean beauty secrets are not "secrets" anymore. And it's now time to make the most of that. Just remember the end result, which is a luminous and flawless complexion.
Author Bio:
Lydia E. Millen launched Skincare Top List for women looking for honest, useful, and natural recommendations for skincare products. Her blog and posts provide a refreshing take on how to perceive beauty. With this platform, Lydia aims to create a go-to destination to tackle most common skin concerns. And she is more than just well-qualified to achieve this goal.
skincare
About the author
I am Miguel Garriga writer of Coffee Style Today. I am passionate about coffee. This passion fueled my desire to create this online platform! Let my expertise and passion guide you towards making the right decision!
Reader insights
Be the first to share your insights about this piece.
Add your insights