10 Reasons to Buy an Ipsy Subscription
Makeup Products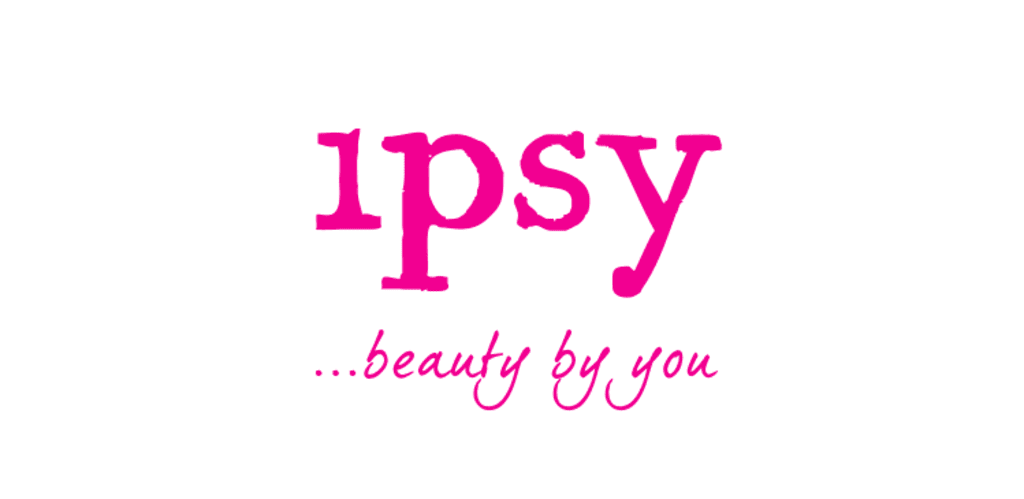 In today's day an age we have 1,000 choices. Especially when it comes to make up! There are subscriptions such as Birchbox, Fit Fab Fun, Sephora Play, Allure Sample Society, and many more. Here are 10 reasons why Ipsy is the subscription you should choose!
1.) Payment
Not only does Ipsy make it easy to pay, but it's affordable. $9.99 a month for a chance to grow your makeup collection with high end brands. You don't have to physically make the payment, it's taken out of your account manually and you can change or cancel your subscription at any time with no hidden fees or issues.
2.) 5 Hand Picked Products
Ipsy has you create a profile when you sign up with them. This profile consists of a beauty quiz where you can specify hair color, eye color, skin color, how comfortable you are with make up, what brands you enjoy, and what kind of products you're looking for. With the help of this profile, Ipsy hand picks 5 products for you to receive in your glam bag. These products can be sample or full size and there is always a nice variety.
3.) Point System
Ipsy has a point system for rewards. You gain points by getting people to sign up using your link, rating your glam bag, rating your products, and sharing Ipsy on social media. With these points you can add products to your glam bag! Ipsy selects anywhere from 4-7 items to add to their rewards page (they update this page regularly). You can then select as many as you can with the points you have and the items will be added to your next glam bag.
4.) Cash Back Program
Not only does Ipsy reward you with points, but there is also a cash back program. Ipsy works with hundreds of name brand companies and also sells their products. Since you have an Ipsy subscription you can get any where from 5%-75% cash back on any health and beauty product you buy. That's a steal! They also normally offer free shipping, and occasionally will give you $5 here and there to use for the cash back program.
5.) It's not just makeup products.
When you fill out your account profile and take the makeup quiz, there is also a section for perfumes, hair care, nail care, skin care, and creams/lotions. This is a top selling point that sets Ipsy apart from the rest. Since you are able to customize your bag, you can tailor it to your specific needs it doesn't even have to be makeup based.
6.) Articles, Reviews, Tips, and Tricks
When you subscribe to Ipsy, they have a website or an app that you can use. With their user friendly app, they have several ways for you to gain knowledge about new products, feel more confident with makeup, and keep up with the makeup trends. There is a section where it's just articles, tips, and tricks. These articles explain new trends, makeup tricks, hair tips, how to diversely use a product, what are this seasons top colors and many more. There is also a review section so you can see what other people have said or experienced with products that you may be interested in. Within that section, they normally have a diagram showing you how to use the product.
7.) The Glam Bag
Each month you get not only 5 products but you receive a glam bag. Each glam bag comes with a theme for the month which is explored and celebrated on the Ipsy platforms. Each glam bag is also created by a different artist so no bag ever looks the same. They also have a section giving credit to who designed the bag, and where their inspiration came from for creating the bag. The glam bags are not only great to store your products, they act as cute small on the go bags for feminine hygiene products, they can act as a pencil case to hold your office or school supplies, or you can use them to bag a friend or family member's gift. You receive 12 glam bags a year.
8.) Name Brand Products
These are the companies that work with Ipsy to deliver the best products:
12 Benefits
ABLE Cosmetics
Absolute New York
Adesse New York
Air Repair Skincare
Akar Skin
Alitura Naturals
Andalou Naturals
APTO Skincare
Aquareveal
Aromachology
Aurora
Aveda
B.Tan
B True Beauty
Bang Beauty
Barefoot Venus
BareMinerals
Beau Gâchis Paris
Beaute Basics
Beauty & Pin ups
Beauty Junkees
BeautyGarde
Beauty For Real
Beecause
BeFine
BelláPierre Cosmetics
Better Skin Co.
Biobelle
Biorace
Biorepublic
Blaq
Bobbi Brown
Bodiwerk
Botanic Farms
Breakups To Makeup
Bridgewater Candle Company
Briogeo
Buff Her House of Exfoliation
Bumble and Bumble
Buxom
Caked Makeup
Cal Pharma
Callyssee
Cane + Austin
Catherine Malandrino
Catrice Cosmetics
Cheeky Physique
Chella
Ciate
City Color Cosmetics
clariSEA
Clark's Botanicals
Clarria Cosmetics
Clinique
Codage Paris
Context Skin
Contour Cosmetics
Cosmoholic
Crown Brush
Curlisto
Daily Concepts
Darphin
Deco Miami
DefineMe Fragrance
Dermadeli
DERMAdoctor
Dermelect Cosmeceuticals
Dermovia
Dirty Little Secret Cosmetics
Doctor Rogers
Doucce
Dr. Brandt
Eddie Funkhouser
Elizabeth Mott
Eloise Beauty
EM Cosmetics
English Laundry
Erbaviva
Estee Lauder
Eu'Genia Shea
Eva NYC
Evian Facial Spray
Eyeko
F.A.R.A.H Brushes
Farmacy
Fatboy
Finding Ferdinand
Firma Beauty
First Aid Beauty
Flirt Cosmetics
FoxyBae
Frank Body
FRÉ Skincare
Frecipe
Furless
Gallany Cosmetics
Gavée Gold
GELlusion
Get Into The Limelight
GlamGlow
Glamour Dolls
Glow for a cause
Goldfaden MD
Grande Lash MD
H2O+ Beauty
HALEYS Beauty
Hanalei
Haus of Shades
Henry Charles
Herbal Transdermal
Hey Honey
Hikari Cosmetics
Hola Neon
Honey Belle
Honua Hawaiian Skincare
IBY Beauty (formerly INSPR)
iikonn lashes
INIKA Organic
Inahsi Naturals
ITTSE
Jelly Pong Pong
Jersey Shore Cosmetics
Jivi
JMsolution
Jolii Cosmetics
Jonteblu
Joséphine Cosmetics
JUARA Skincare
Juice Beauty
Kapuluan
KAYO Better Body Care
kensie
Kiesque
KINX Cosmetics
KIMIKO Beauty
Klorane
Kokie Cosmetics
KVossNYC
La Beaute Fatale
Lab Series
Labotica
LADYKIN
LAQA & Co.
LARITZY
LATHER
LAW Beauty Essentials
Leaders Cosmetics
Ling Skincare
Liquid Courage Cosmetics
Lisa Hoffman
Londontown USA
Lord & Berry
LUE by Jean Seo
Luna by Luna
Luscious Cosmetics
Luxie Beauty
LXMI
m/f People
M.A.D. Skincare
MAC
MAKE Beauty
ManiGuard™
Manna Kadar Cosmetics
Matcha Obsessed
MDMflow
MEECH AND MIA
Meg Cosmetics
Melanie Mills Hollywood
Mellow Cosmetics
Mèreadesso
MicaBeauty
MineTan
MintPear
Minus 417
Modicum
Moonlit Skincare
MUDMASKY®
Nail Medic
NailHugs
Naked Cosmetics
Natalie Fragrance
NatureLab Tokyo
Nelson j Beverly Hills
Neon & Co.
NIUCOCO
NKD SKN
No B.S
Nomad Cosmetics
Not Soap, Radio
NOTE Cosmetics
NOTE Fragrances
Noyah
NU Evolution
Nudestix
Ofra Cosmetics
Oleum Vera
Origins
Ouai
Palladio Beauty
Palmetto Derma
Paula Dorf Cosmetics
PEEK Beauty
Peony Cosmetics
Peter Lamas
ph7 Natural
Pink Pewter
Pinrose
Pixi by Petra
Plume Science
Prescriptives
Pretty Woman
Preventive Measures
Privai
Pur Cosmetics
Pure Brazilian
Purlisse
Raw Spirit Fragrance
Real Chemistry
RealHer
RECHERCHE BEAUTÉ
Red Cherry Eyelashes
Royal & Langnickel
SAHI Cosmetics
Sand & Sky
Say Hello to Sexy Legs
SEBAMED
Selfie
Seraphine Botonicals
SHRAY Skincare
SKIN & CO Roma
Skinvolve
Skyn Iceland
SLMissGlam
Smith & McCain
Smashbox
So Susan
Sonäge Skincare
South Sea Skin Care
Starlooks
Steve Laurant
Stroke of Beauty
SUGAR Cosmetics
Sundays
TAHNYC
Tarte
Temptu
The BrowGal
The Organic Pharmacy
The WARSH Cloth
TheCoffeeScrub
THEORIE
Tini Beauty
ToGoSpa
Too Faced Cosmetics
Tre'StiQue
Trifle Cosmetics
Trissola
Trophy Skin
Trufora
Trust Fund Beauty
Twila True Beauty
Urban Skin RX
VASANTI COSMETICS
VEGALASH
Vendome Beaute
Veneffect
Vera Mona
VERNON FRANÇOIS
VINTAGE by JESSICA
Vita Liberata
Vow Beauty
Wander Beauty
Waxing Kara
Wild Honey Botanicals
Winky Lux
Y Not Natural
YLLO Beauty
Youth To The People
Z Skin Cosmetics
9.) Tracking
When your next glam bag is in the works, they have a broken down time line of when it's being assembled, when it's in transit, when it's delivered, and what to look for next. When the glam bag enters the in transit phase there is a button provided to track your glam bag. They provide all the tracking information for you so there is no hassle and it is very convenient.
10.) Growth
It's the easiest way to grow your products and product knowledge. You get to test 60 different products a year! It allows you to find new favorite products and brands while also throwing in products you're familiar with. 60 products at $120 a year is an amazing deal that will grow your product collection rapidly without spending a fortune.
In conclusion, Ipsy is just fun! It's the best subscription out there, with the best prices, and quality products. Feel free to subscribe!
product review