10 Awesome Beauty Brands That I Use Every Day
From Cruelty-Free Skincare Products to Vegan High-End Glam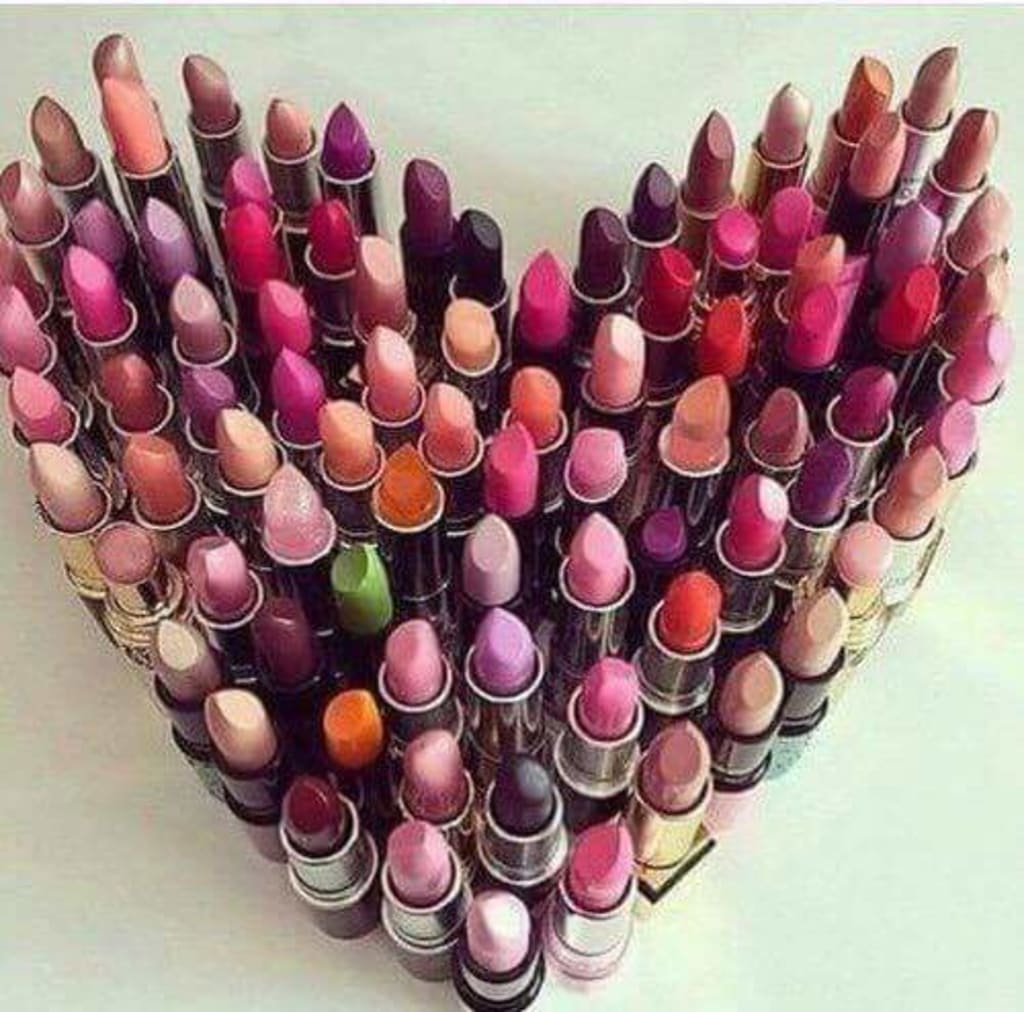 Makeup can be as creative as it is beautiful. 
I have always rocked my own unique style. Instead of following trends, I would rather start a trend of my own, or even stand out. My wardrobe reflects my personality. I want my beauty to be deeper than just skin deep. Before I buy anything new, I ask myself: Can I afford this? Will it fit my personal taste? What ingredients do they use? Is it comfortable to wear? These are some of my favorite brands that made the cut!
1. Wet N' Wild
Wet N' Wild was the first cosmetic company that I started out with. Even before I started wearing any makeup on my face, I painted my nails with Wet N' Wild brand. Their modern line today still makes affordable, every-day cosmetics. I use their Silk Finish lipstick in Cashmere, a dark, metallic copper, and Fuschia with Blue Pearl, a bright poppy pink. I would also like to try out their highlighter, especially their new Goth-o-Graphic line. Wet N' Wild has been in my life in the past, they are everyday items in the present, and I plan to experiment with their new ideas in the future.
This brand is more stable and dependable than some of my interpersonal relationships. All kidding aside, Wet N' Wild is actually very positive and proactive, especially for a big company. Their products have always been cruelty-free. In the cosmetics industry, this means that they do not test on animals. This good news gets even better because most of their items are also vegan. This means that these products contain no animal byproducts. Many other beauty brands are NOT vegan, and their makeup can contain anything from fish scales to beetle exoskeletons (Yikes)! Wet N' Wild is different. The cherry on top of all this radness? This was also the first brand that ever made black nail polish widespread and available, spearheading a generation of goth fashion. This kind of trendsetting innovation is why I will continue to use them consistently.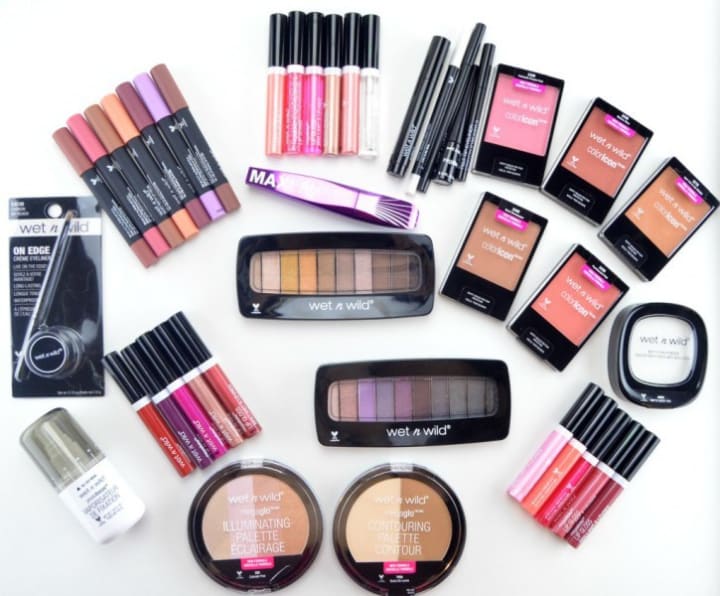 2. Burt's Bees
This is another classic brand for low maintenance must-haves. I first fell in love with Burt's Bees original honey lip balm, as it felt very moisturizing and I liked the subtle taste of nectar. I also like the sweet fruitiness of pomegranate, and others swear by mango or peppermint balm. Regardless of your favorite flavor, these lip balms feel, smell, and taste great.
In addition to their cosmetics, Burt's Bees also has great skincare and hair products. I enjoyed their Almond and Milk Hand Cream, and Lemon Butter Cuticle Cream, both of which were heavy duty lotions. Like the lip balms, these deep moisturizers are great for the dry, high desert climate where I live. Burt's Bees is good for many skin types. I recommend their Sensitive Daily Moisturizing Cream, and their Sensitive Cleansing Towelettes with Cotton Extract. I have also used their shampoos and conditioners, which almost smelled good enough to eat.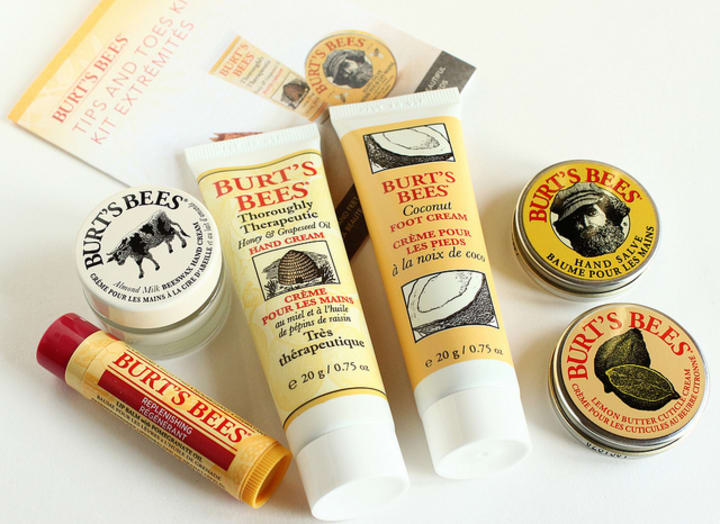 3. Blackheart Beauty
Many of us are already familiar with Hot Topic and their fashion. I've bought many of my favorite accessories from Hot Topic, including spiked collars, studded wristbands, fishnet tights, plaid skirts, cross earrings, and of course, gothic makeup. It all started with a gorgeous glitter finish lipgloss in deep purple. Sadly, this favorite of mine has been discontinued, but if they ever revive it, I'll buy it again in a heartbeat. Now that sparkle and satin finishes are in the backseat and mattes are all the rage, I bought a classic red color called Sure Shot. I get complimented on it all the time, as it flatters my lips and face.
Blackheart Beauty also makes those awesomely adorable skull nail polishes. My current collection includes the shades Iridescent Peacock, Deepest Red, and Gel-Effect in Lilac Shimmer. On top of the cool skull design of the bottles, these nail polishes also have pretty colors and they last a long time with a clear topcoat. I absolutely want to expand my collection from this line, and try out even more unique colors.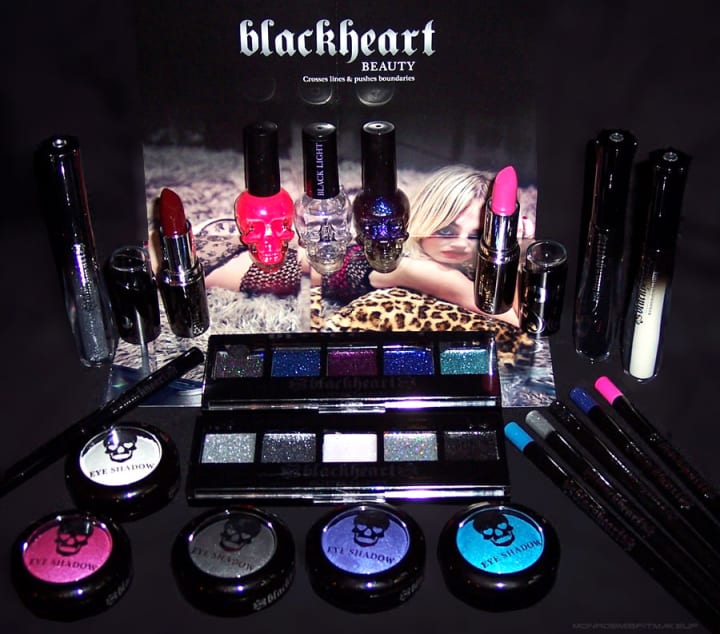 4. Avon
Avon is iconic. Most of us have our own "Avon Lady", someone that we frequently get catalogs and products from. In fact, many of us have worked for Avon ourselves at some point. I know I have! Even when I stopped working for the company, I continue to browse and buy from their colorful selection. As a teen, my style was even more wild than it is now. I loved unique styles such as colored mascara, which Avon offered in blue and purple. I also loved experimenting with different shades of lipstick and a variety of eyeshadow palettes.
I have also bought accessories from Avon, including jewelry, shoes, clothes, perfume, and bath products. In fact, Avon is well known for their excellent health and wellness selection, especially their skin products. I can be quite demanding about my lotions, creams, and moisturizers, but Avon satisfies my wants and needs. To this day, I still have several Avon lippies and palettes that I use constantly. I have a rainbow of reds, violets, and even black makeup. Even better, this company is involved in philanthropy, as they donate a portion of their profits to breast cancer awareness and domestic violence survivor programs.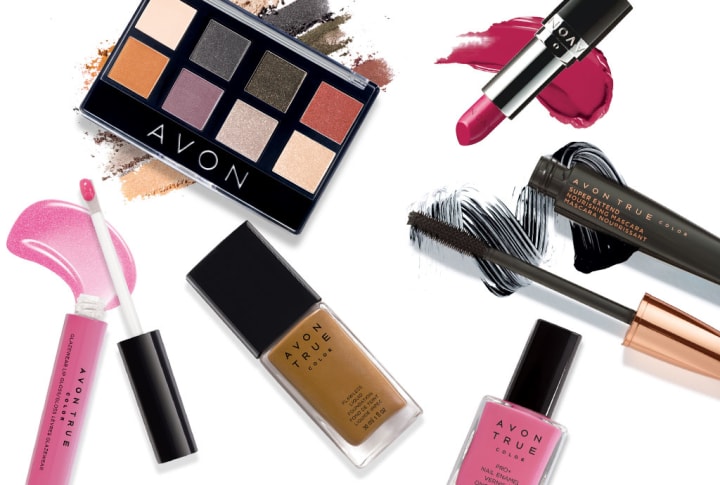 5. L'Oreal
This is another widely available product line with a reasonable price range. One of my favorite L'Oreal items is their Lash Paradise mascara. This is a convincing dupe for Better Than Sex mascara by Too Faced, at only half the price. Another great product is their Infallible Highlighter Stick. My go-to shade is Galaxy Gold. This gives a nice metallic glow that flatters many skin types and complexions. It also has hints of pink, for an understated rose-gold shimmer. This was my first highlighter ever, and I loved how easy it was to put it on with the simple stick applicator.
L'Oreal has a wide selection of cosmetics. They have eyeshadow, eyeliner, mascara, lipstick, foundation, and more, all at an affordable price. Their colors are pigmented and long lasting. This is the kind of makeup that I keep in my purse at all times. I'm a busy girl on the go, and I like having dependable makeup that lasts all day and still looks nice.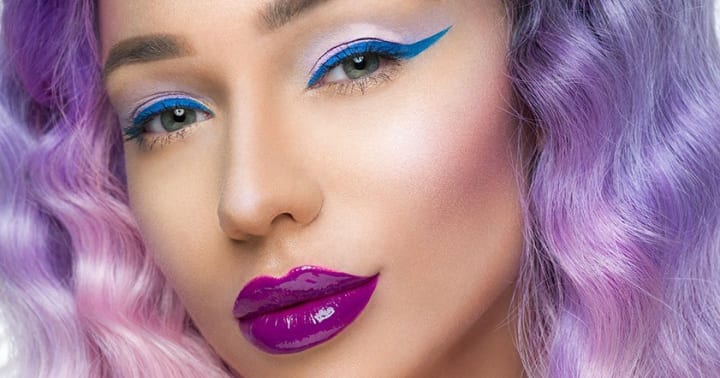 6. E.L.F
E.L.F is an acronym that stands for eyes, lips, and face. I was first introduced to them when someone gave me a brand new kit for brown eyed girls, as a Christmas gift. Their neutral palette was great for simple, everyday styles. These colors accentuated my own facial features instead of overpowering them. Similarly, their dark eyeliners and mascaras worked for a natural look.
E.L.F also makes wonderful cosmetic accessories, such as primer, setting spray, and makeup brushes. They have a great selection to cover the basics, the makeup equivalent of a little black dress that we all need in our wardrobe. When I look at my favorite beauty companies, I compare and contrast their advantages. I want my cosmetics to be cruelty-free, vegan, hypoallergenic, and affordable. E.L.F is all of the above. This brand really has the best of all worlds.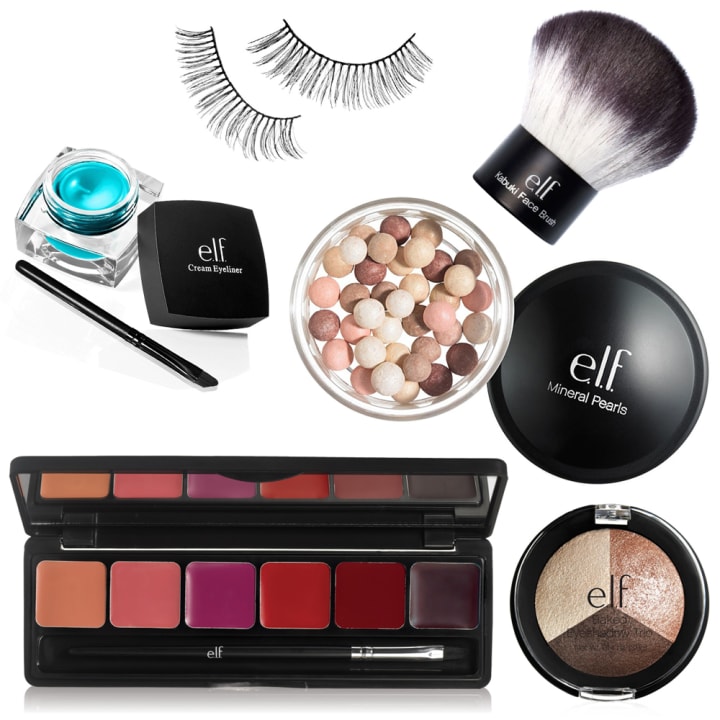 7. Physician's Formula
This hypoallergenic brand is a simple choice for anybody who has sensitive skin. These products are carefully tested to prevent skin irritation, but never tested on animals! I am a raving fan of their eyeliners, especially their Shimmer Strips set for brown eyes. This includes three shades of eyeliner: black, brown, and purple. This combo looks killer with the medium-brown irises of my eyes.
They have fabulous makeup that feels comfortable enough to wear every day. Physician's Formula also has very nice packaging. Some items look modern and minimalist, others look ornate and elaborate. They all look very sophisticated, both in the package and when I wear them. I have already tried some of their eye products, and I would also like to try their mascara and some more options from their skin line.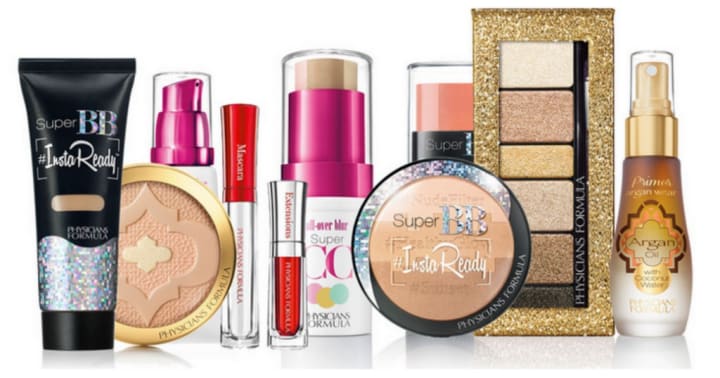 8. Dermablend
Most of us have struggled to find the right color match for our own unique complexion. My skin is very fair, but I sometimes get a natural suntan in the summer. Another limitation of my face products is my preference for light makeup and loose powder, since thick liquid foundations feel uncomfortable on my face. Enter Dermablend. Their Cover Creme is great on problem areas such as acne or dark bags under the eyes, while I use their "Cool Beige" setting powder as a finish.
Dermablend is simple and effective. They may seem expensive at first, but you get what you pay for. The pigmentation in this makeup is the real deal. I can finally have the best of both worlds: I get full skin coverage with a light, breathable feel. This is studio quality merchandise for salons, fashion models, and professional makeup artists.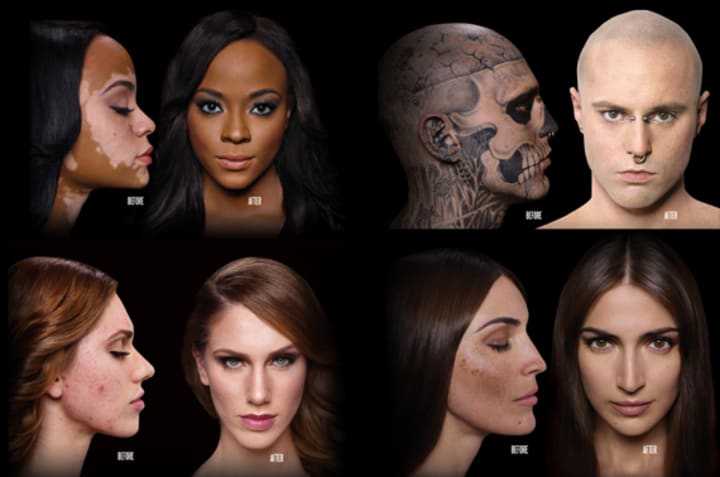 9. Kat Von D
I was in my late teens or early twenties when I first saw a picture of Kat Von D in a mainstream beauty magazine. I thought it was cool that a tattooed, pierced, goth looking chick with alternative fashion was getting widespread media coverage. Then I discovered her beauty line. With her gothic script font, product lines such as "Metal Crush", and "Tattoo Liner", I was enamored with her rocker babe style and attitude.
My favorite item from Kat Von D is her Studded Kiss lipstick, especially in the all-black shade Slayer. This is the ultimate dark lip for metal concerts and punk rock shows. Studded Kiss lipstick even has a subtle flavor that reminds me of cocoa butter or hot chocolate. A deep, creamy taste for a deep, creamy lipstick. And, following the pattern of many of my other favorites, this brand does not test on animals and most of her items are vegan. In fact, Kat Von D herself is proud to be vegan!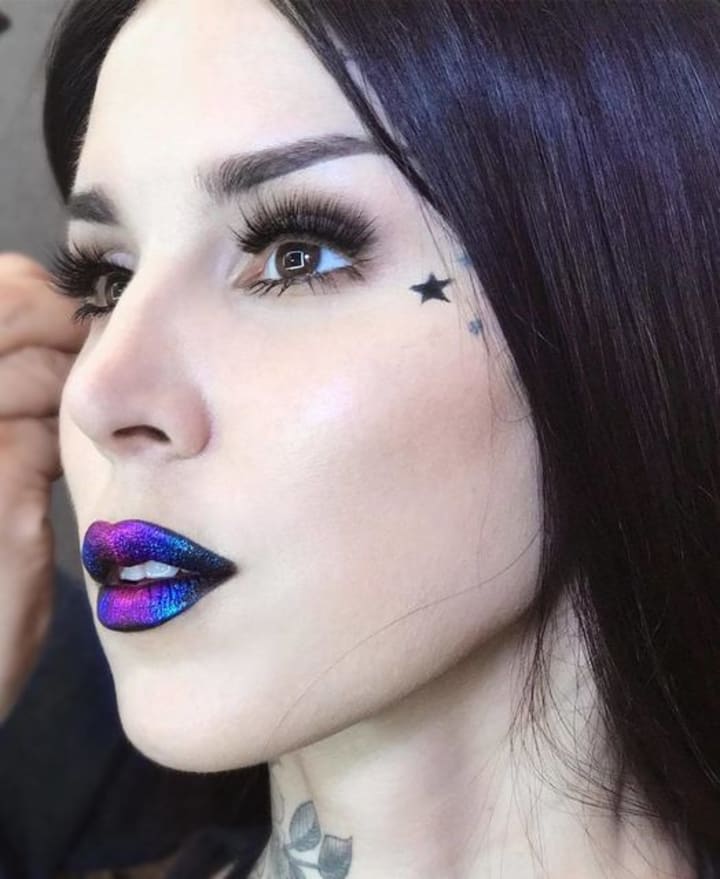 10. Too Faced
This is a high-end brand, but the quality is well worth the price. My first item from Too Faced was their Unicorn Tears lipstick, which is is beautiful holographic white with iridescent blue. Moisturizers in the formula keep lips feeling supple, while the color gets even more sparkle with each layer of application. A single swipe is perfect for a glossy effect, while multiple applications can result in a dramatic, glamorous look.
Too Faced is also renowned for their eye products, especially Better Than Sex mascara. This is a sultry design, with an expert formula and applicator wand that thicken and lengthen eyelashes. The trendy rose gold packaging is an added bonus.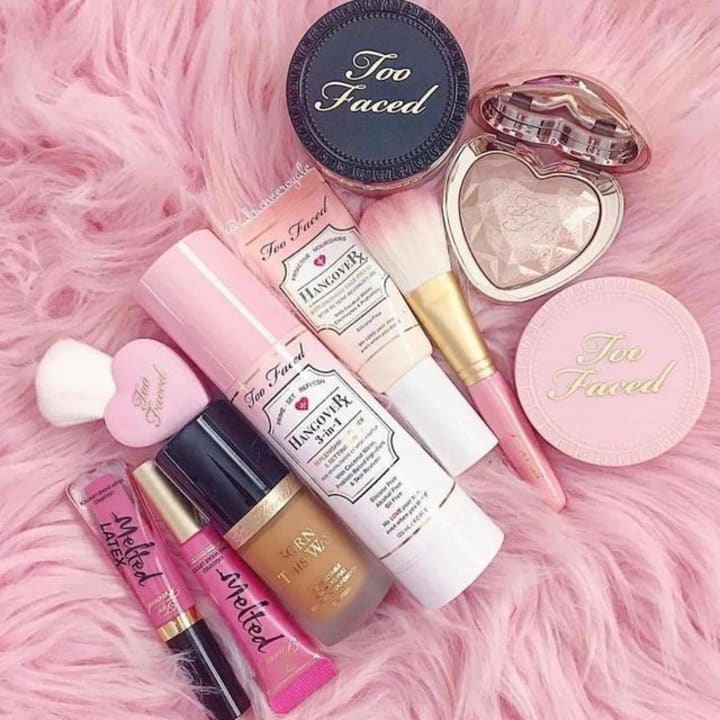 After comparing and contrasting dozens of cosmetic companies, these are the special ones that I always return to. They each have their own pros and cons. For example, something affordable is not as expensive as a high-end brand, but fancy salon products can be a solid investment after the initial sticker shock. Some companies may not be vegan, but they may donate to charitable causes. Other brands might be cruelty-free but do very little else for the community. When I am honest about what I do and don't like in my makeup bag, I can be confident in my choices. These are products that I would recommend to anybody else, especially those who consider their impact as a consumer on the community and the environment.
product review
About the author
I am a blogger and freelance journalist, specializing in music reviews, band interviews, and other entertainment related articles. I have also published poetry, fiction, and creative writing. http://undeadgoathead.com/links/portfolio/
Reader insights
Be the first to share your insights about this piece.
Add your insights