Zico's "Any Song" - A Viral Challenge and Chart Domination
A short look at how the "Any Song" dance challenge helped Zico to his first Perfect All-Kill.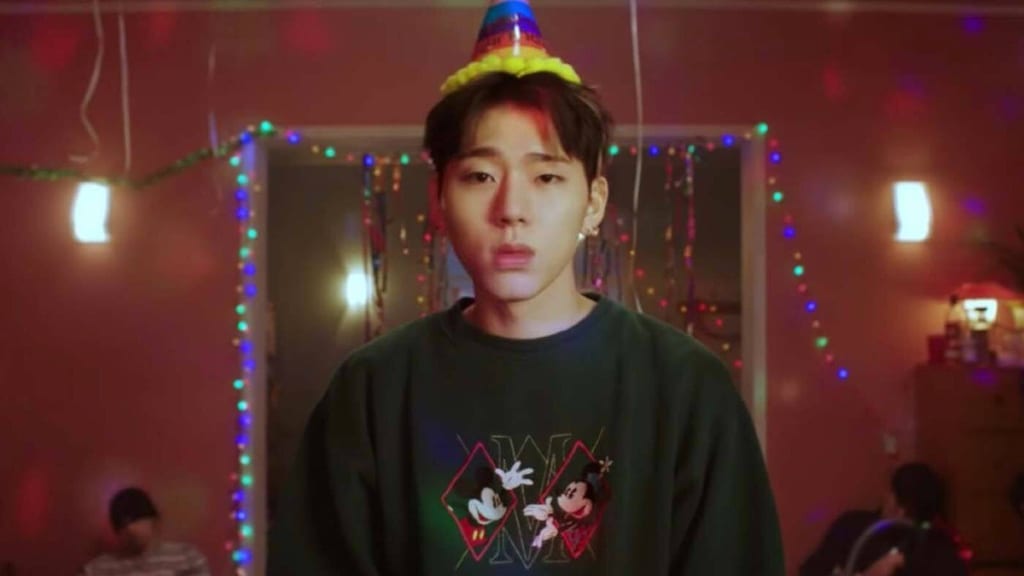 This past week, Zico became the first artist of 2020 to have a song attain a "Perfect All-Kill" on the South-Korean charts. For those who don't know what that is, it means that a song is number one on the daily and realtime charts of Melon, Genie, Bugs, and Soribada along with the realtime charts of Flo and iChart; criteria that makes a song a Certified All-Kill. A Perfect All-Kill is then achieved when the song also becomes number one on iChart's weekly chart. Despite being an undeniably talented artist who has been a fixture in the Korean mainstream for almost a decade, this is the first Perfect All-Kill that Zico has been a part of.
But how did it happen?
Oftentimes, a Perfect All-Kill (PAK) is a reflection of an artist's huge popularity within the general public, or perhaps even down to a TV show (for a number of years tracks from Show Me the Money have often achieved this feat), but with Zico, it's hard to truly say that's the case. Although never shunned away, his introspective full-length album, Thinking, failed to have a standout single that could make huge waves in-and-around the charts, and compared to 2018's "Soulmate," a collaboration with the admired IU, it certainly felt like the hip-hop artist had lost some steam. The musical quality was still there (if anything it was higher) but as the release lent itself towards the personal side of the experienced artist and the tracks were less chart-orientated, it didn't really have the mainstream appeal that could attract casual listeners.
But then came "Any Song." Easily one of the former Block-B member's catchiest singles, it's a song that mixes sprightly, spirited percussion - namely brass that adds a jazzy groove and a more substantial layering to the song - with trap beats and a repetitive melody. It's original enough to not become burdensome with the same clichés that dominate modern music, but at the same time uber-accessible so that it's palatable enough for most audiences to be able to embrace it playing on their headphones or through their speakers. However, given it is reliant on one melodic line for a large portion of its duration, leading to an almost monotonous and restricted delivery, "Any Song" certainly doesn't have any long-term sticking power from a streaming perspective.
So, the 27-year-old got innovative, and the "Any Song" dance challenge, a viral sensation that has been used to both promote and celebrate the catchiness of Zico's latest hit, was born. It started on Tik Tok and has bled over to platforms such as Facebook, Twitter and Instagram. It's hard to avoid stumbling on one of these short-form videos, which often feature fellow celebrities - either with or without another person involved- attempting to replicate the fun-loving, high-spirited dance first seen with Zico and Hwasa in the buildup to the release of the KOZ Entertainment CEO's first 2020 song.
By focusing on the easygoing side of the song, Zico was able to capitalise on the slow amount of January releases and catapult himself to the forefront of popular culture in Korea. It's easy to digest a short video of celebrities dancing and it helps pique interest in the song, even if only temporarily. People want to get involved in the trend, and it's slowly evolved into a craze that has taken on a life of its own outside of the song itself. It's a smart, natural strategy that helps flesh out an otherwise decent song, making it something memorable.
Even managing to block BTS's new single "Black Swan" from reaching the top spot on charts, "Any Song" is a certified hit that will be remembered throughout the year for maintaining an vice-like grip on both real-time and weekly charts in January. Now, though, the challenge for Zico is to build on this success and blend the irresistible charm of his latest single with the introspective, musically thought-provoking songs more akin to his first full-length album. It'll certainly be intriguing to see where the 27-year-old goes from here, and that's a testament to the new lease of life Zico has as an artist. He feels fresh once again, and is someone to earmark as one to watch out for over the course of the year as he seeks to grow his label and expand his career even further.
In the meantime, you can see a short collection of some of the most popular "Any Song" challenges below. Who knows, you may even feel compelled to try it yourself.