YourGhostProduction.com - First Premium Ghost Production Platform
For years buyers of ghost-produced songs had to dig through a long list of tracks before finding a couple that could actually be used in their music projects. Your Ghost Production changed it once and for all.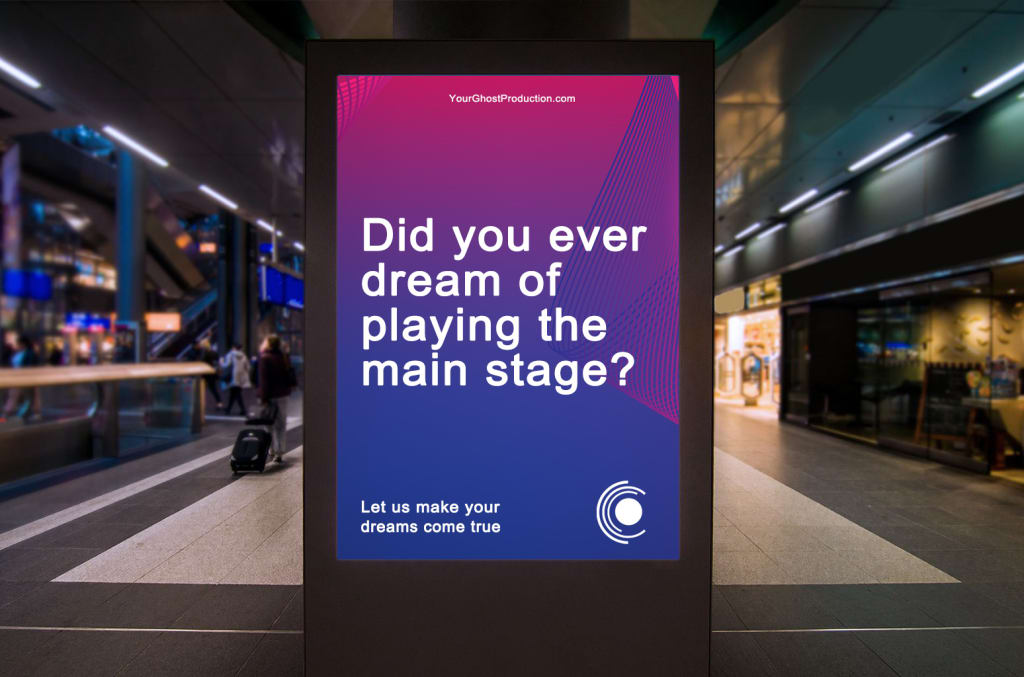 How did YourGhostProduction.com happen?
During the many years of our activity in the EDM world and producing for a long list of artists, we kept getting asked the same question over and over, "Do you have any new tracks available?"
Since we have always been focused on custom production, we practically sold 100% of our work. We had to come up with a solution to distribute a back-catalog for these customers that wanted to hear a list of tracks to choose from.
We have tried to partner up with some already established Ghost Production websites, and although our operations were successful, there was always a lack of quality control. Widely available catalogs of ghost-produced tracks online are usually a mix mash of "OK" and "very bad" quality. This is caused by two important factors,
1. lack of knowledge from the A&R teams that approve the tracks for sale.
2. Producers releasing tracks on these websites are forced to give up all their rights and sell their work Royalty-free which forces them to calculate the time they spend on each track.
We decided to come up with a solution where the Producers don't have to limit themselves and can produce world-class tracks knowing that even if they do become major hits, they will still receive what they are owed in the future. We also offer the option to buy out 100% of all royalties from each Premium track for an additional fee, as well as a complete catalog of Royalty-free songs.
What does it mean for the client?
Up until now, buyers of Ghost Produced songs had to dig through a sea of average produced tracks to find one that could be used commercially.
Your Ghost Production by enabling producers to unlock their creative process while offering its customers the highest quality tracks available on the market divides the two types of Ghost Production and gives both the producer and client a choice. The clients no longer have to search through a long list of tracks, instead, any of the Premium tracks they choose can be released commercially without additional touch-ups.
How does YourGhostProduction.com control the quality?
We provide an open submission on our website, as we want to give everyone a chance to monetize their art. While submitting a track, the producers can choose whether they want to keep their royalties or not, our A&R team then decides if the track fits the desired placement.
We want to provide the best service for both Producers and buyers, therefore we are very strict about each submission, if our A&R likes an idea but feels like the production wasn't executed properly, we either ask the producers to edit the track (giving them detailed feedback) or offer them to collaborate with our internal team to finalize their idea. Not all submitted tracks fit our Premium catalog, there are specific requirements for a Premium track, our A&R department functions the same way as a record label's, till this day we work with every major EDM label and have in-depth knowledge about the entire process and what is being sought-after at any given moment, this enables us to give the buyers a chance to get signed using any of the Premium tracks from our selection.
Who can make use of the services you provide?
Both our Premium as well as Royalty-free music library are popular among
DJs, Artists, Influencers, Advertising agencies, Video games, Film Companies & Music Producers who are stuck with an idea or are dealing with a 'Producer's Block'. Besides our Library, we also provide a custom track section directly on the website called "The Lab" where members can request a custom song from scratch or edit, mix & master any tracks they might be working on.