You're Not Sorry: Marina Solonos
Singer, Songwriter and Music Producer.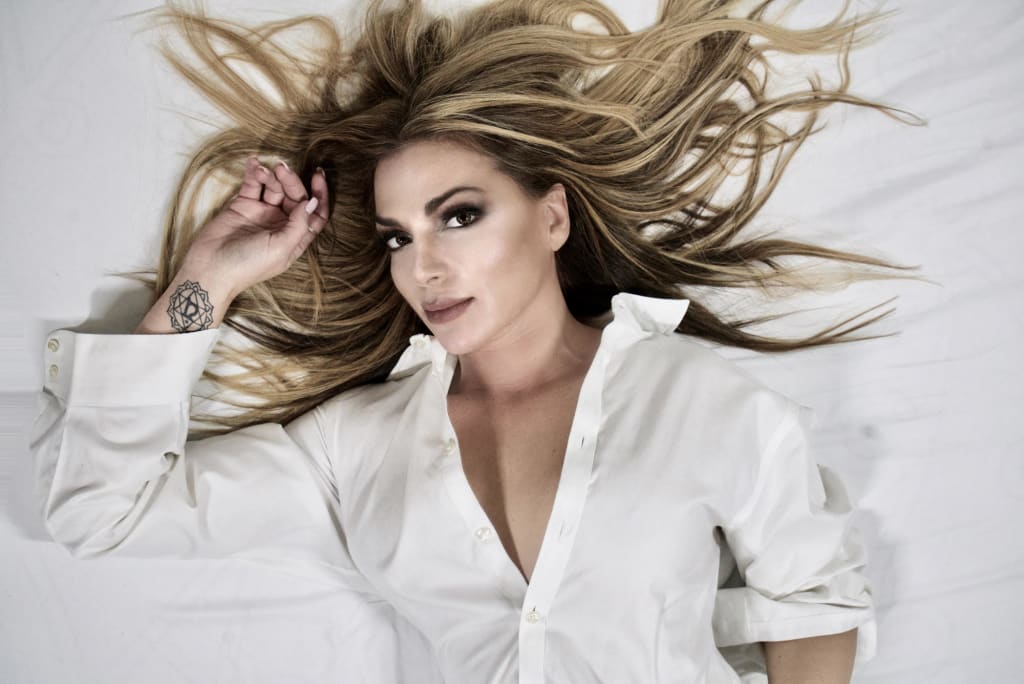 Marina Solonos is a Greek/American singer, songwriter, and music producer. She was born in the Mediterranean island of Cyprus and moved to Greece to pursue a music career. Within a year she was signed with EMI Greece (MINOS-EMI) and released her debut album. Her debut single reached the top of the charts and she instantly gained recognition. She has always collaborated with her brother, George Solonos for most of her productions, an award winning musician and music producer.
She moved to the US in 2009 and put music on the back burner. In 2019, she started writing and recording new music, having gained a new musical style and influences. She is releasing her comeback single and music video "You're not sorry" feat. Noelle Bellinghausen in February 2020. The song is written by Marina Solonos, George Solonos, and Noelle Bellinghousen. The music video is directed by the award winning director/photographer, Georgios Kalogeropoulos.
You have a really versatile and unique style, how long have you been making music?
I believe that to be a genuine artist, one has to shed all that is not real. I don't go by the rules and I don't follow the trends. I just like good, honest music, that can stand in time. I write from the heart and all my songs stem from experiences I lived. I've been writing poems since I was 6 years old believe it or not... And I've been creating music and singing since I was really young.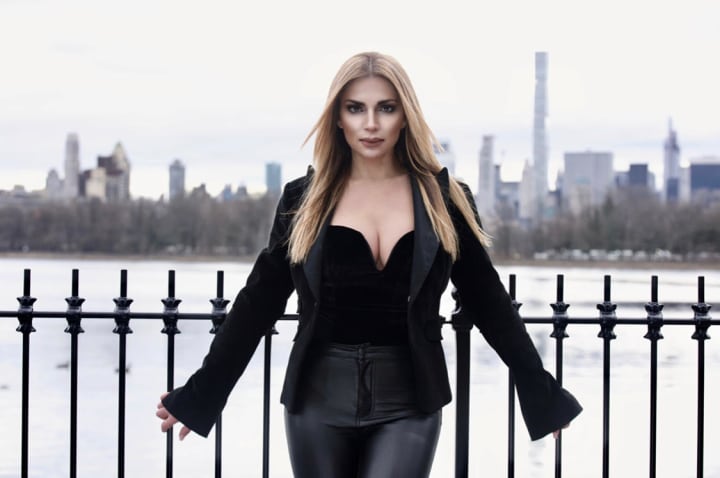 What can you tell us about your new single" You're not sorry "?
It is scheduled to be released in February 2020. I wrote this song after I went through a heartbreak, and it was also during a time when I was going through a deep self-transformation. I hadn't been involved with music for a few years. I wanted a break from it all. But then music came and found me this time around. It's always been my calling after all. So I wrote the song and George Solonos, my brother, produced it. George and I have always been collaborating on almost all my songs and albums, since I was signed in Greece with EMI. We have infinite musical chemistry. He's my partner in crime! Then unexpectedly, Georgios Kalogeropoulos the amazingly talented photographer and director, listened to the song and decided to direct the music video which we filmed in NY a couple of weeks ago. And here we are. It has all been an unexpected blessing.
What do you hope your listeners take away from your music?
My songs truly come from my heart and soul and I think people can relate to that. They can feel the energy. It's not something I can truly explain but when you do something real, people can feel it. And I hope I can touch many with my music, in a good way. After all, music is a universal language and I love creating good energy, good vibes.
What is it about making music that draws such passion from you?
When I create songs, when I perform, I'm the happiest. It fulfills me. I'm in my natural habitat. I don't even know where the music or lyrics that I write come from. Usually I write a song very quick when I have inspiration. And when I'm done and listen back to it I'm like...where the heck did that come from! I guess I like to tell stories, real life stories through my songs. Stories and music that can truly touch others. That makes me incredibly happy.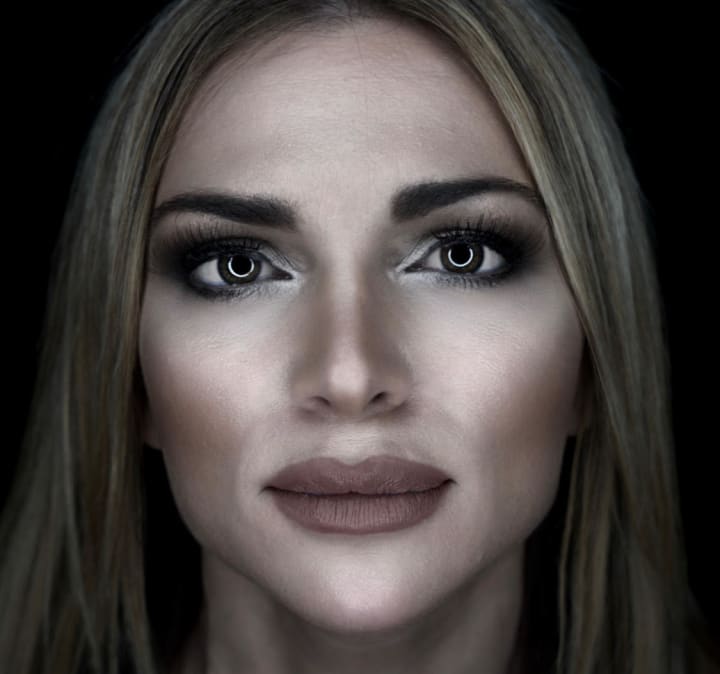 What's next for Marina ?
We are already in the studio recording new music with George Solonos. We are also filming a second music video with Georgios Kalogeropoulos after the release of "you're not sorry". And I can't wait to be back on stage again doing live shows and interacting with the audiences. I have taken my time off, I evolved, I learned, I grew, I transformed. When your calling is real, you don't have to search to find it. It finds you.