X.Guardians delivers the music
X.Guardians will be releasing a dozen new tracks, as well as a new EP, at the end of the year under the international label Alveda Music.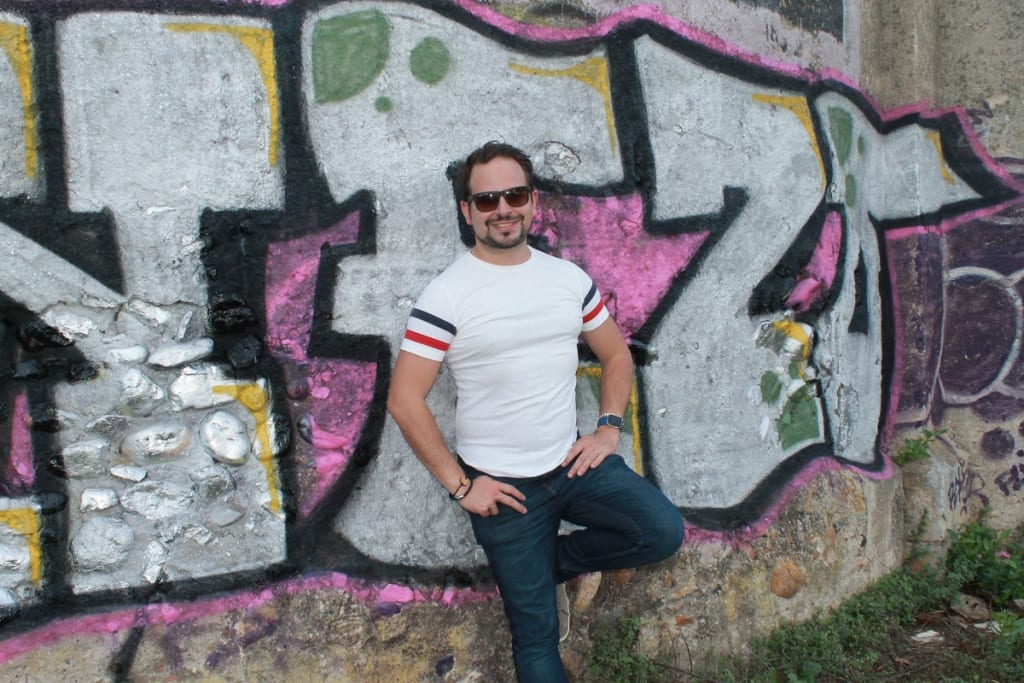 DJ X.Guardians
Since he burst onto the scene with his first solo EP, ATLANTIS, at the beginning of 2021, the whirlwind journey of French producer and DJ X.Guardians, on the dance music scene, has been simply exponential.

Blossoming in a Trance register, as well as in a Melodic and Deep techno style, his discography, more and more provided, with titles, become classics, as "Beyond the Dream", "Tantra", or still "Neptunia" allowed him to be spotted by labels as Alveda Music, PR Records or Bewild Records.

At the heart of X.Guardians' rise is his fanbase, a loyal and dedicated circle of growing followers.

As a DJ, X.Guardians made his debut in 2018, first performing at several swanky establishments in the city of Perpignan, and then performing on the Twitch platform during the 2020 lockdown.

His fans have a lot to look forward to this year, and in those to come, as X.Guardians will be releasing a dozen new tracks, as well as a new EP at the end of the year under the international label Alveda Music.

He continues to regale listeners with his distinct blend of bass grooves, light melodies wrapped in sweet strands, and catchy synths.

Constantly growing, he looks forward to leaving his mark and sensibility on the dance music landscape.
21 questions with X.Guardians ....
How long have you been creating music?
I've been immersed in music since my early childhood. I started with guitar and bass, composing melodies and riffs then I turned to electronic music and produce my own music since 2020.
Do you have a preferred genre?
I am open to all musical universes, but as a producer, I chose to specialize in melodic techno, progressive house and Trance.
Is there someone or something that inspired you to be part of the music industry?
Being passionate about music, I have always thought that living from my passion is probably the ultimate stage, the holy grail. I have a very particular profile insofar as I also exercise the profession ... a lawyer! Yes, I am!
But the passion has never left me and my ambition was to be part of the music industry to share my musical universe with the greatest number of people, and to be able to live partly from my passion.
Are you signed to a label? Or … Would you like to be?
Yes, indeed! I have signed several tracks with the Barcelona based techno label Bewild Records, with the Swedish label PR Records (where a certain Alesso evolves) and recently I signed with the international label Alveda Records for the production of a 4 tracks Trance EP. My dream would be to sign with the labels that inspire me the most such as Anjunabeats/Anjunadeep, Armada or Black Hole Recordings.
Do you write your own music, or do you collaborate?
Until now I have always produced solo in my home studio. But recently, we created a Trance duo with my friend Fabrice LEMEUNIER, called "AquArius", and we just released together our first track : "Prometheus Rebirth".
Tell us about your sound and what sets you apart?
I try to develop particular sounds, shaping, for example, my percussions by sampling soundtracks extracted from old movies of the 60s and 70s. My sound is extremely melodic, with layers of synthesizers, melodies that I compose on guitar or piano before transcribing them on my DAW, Ableton Live.
I also work with talented singers who lend me their voices in order to magnify my tracks and sprinkle them with the emotional dimension that is dear to me. My music serves me to share my inner world, my joys, my sorrows, my victories, my weaknesses, to reveal myself as I am and to share it with those who share this particular sensitivity.
Do you write and release or do you plan each release?
I'm still young in this business and I had a tendency at the beginning to want to release my pieces as soon as they were finished.
But working with labels has taught me patience and now I delegate to them the preparation of the releases, as well as all aspects of digital marketing, which is becoming more and more important.
Are there any challenging aspects to writing and/or recording your music?
It's never easy to stay focused on one track. Often, I tend to start one... and then find the inspiration to start a second one in parallel!
It's not uncommon to find a catchy melody but then stumble on the arrangement of the song ... The main challenge of the music producer is to manage to finish all his tracks without getting scattered. Sometimes, the inspiration is dazzling and then escapes us like sand between the fingers.
Tell us about your latest song, EP, or album.
My latest track is the one on which I collaborated with my partner with whom we form the duo AquArius. Prometheus Rebirth is a musical metaphor for the rebirth of the myth of Prometheus, the fire thief, whose violent punishment by the gods of Olympus is reflected in the aggressive and twirling bass melodies, and whose perpetual resurrection is found in the synth layers and heady melodies, which take us into a world both violent and dreamlike.
At the very beginning of the year, I released my first EP, which I composed mainly during the first containment, at the very beginning of the COVID-19 crisis. It is the Atlantis EP, a Trance EP. I listen to it today with a lot of tenderness because it translates the youth that was mine at the time. The progress made since then allows me to appreciate the journey I've made since then but also makes me realize the path ahead of me and the work to be done before I can reach the level of Comic Gate, Above & Beyond and so on.
What is the best song you ever released and why?
I think it's about "That is Beautiful". It is a track typed Trance where a talented singer could lend me her voice to give it a special touch. This track is particular for me because it allowed me to pass a real step in sound design, sound arrangement and transcription of the ideas I had in mind. It's my most accomplished piece to date, at least among those that have already been released. I'm preparing the release of a trance EP at the end of the year ... with tracks, in my opinion, more inspired and which translate even better my sound universe of the moment.
What song do fans seem to favor?
That's a good question ... I had very good feedback on "Shakti", a melodic techno track. But maybe the best thing would be to ask directly to my listeners what they prefer ! (laughs)
Which of your songs is, or do you think would be, fun to perform live?
All my tracks are designed to be integrated into a DJ set. The most fun are definitely the ones that have a build up that creates enough tension so that all the energy can be released during the drop... this is the characteristic of Trance tracks designed for live.
Is there a hidden meaning in your music?
In most of my music, there are transcriptions of emotions and memories of my past or present life. These things are necessarily hidden for those who do not know me intimately.
Do you create music for yourself or for fans?
I start from the principle that the music serves for an artist to share with his public his interior universe, his sensitivity. I always create my tracks for me first ... hoping that it will please! I'm afraid of wanting to compose only to please ... for fear of falling into the mainstream and the shortcomings of the current music industry.
Has your style evolved since the beginning of you career?
Oh yes, it has greatly evolved! I've perfected a lot of sound design elements, continued to sculpt my sound and perfected new arrangement techniques. I think I've matured. After all, practice makes perfect!
Other than fame & fortune, is there something you hope to achieve through music?
Fame and fortune, no less! (laughs). I would be hypocritical if I said I didn't want to break into the business and become a headliner for big festivals, but to make a fortune is not necessarily my ambition. What I would like is to make a decent living from my art. It would be a great consecration.
Tell about a magical moment or positive experience that has happened during your music career.
One evening, I played in front of a small audience a track I had composed in memory of my godfather, who has since passed away. I couldn't hold back my tears... and neither could my audience ! There was a magical connection that night that I can't explain ... a kind of egregore ... The audience gave it back to me by setting the dancefloor on fire!
If one artist were to perform at your party, who would get the call?
Without hesitation: Ilan Bluestone! An artist I admire a lot.
What is your favorite/best outlet to connect with your followers Instagram, Spotify, FB, Twitter, iTunes? How would you want them to follow?
I don't have any particular social network or platform of choice... as long as I can remain accessible to all those who wish to exchange with me! However, it is true that Facebook is convenient with its integrated messaging and my favorite online music platform is Spotify. I prefer to be heard on that platform and followed on Facebook, clearly.
What does the future hold for you?
The future will tell! The future is built in the present moment. I will continue to work, to perfect myself, to take care to surround myself well, to continue to produce titles and to perform in public... and so on!
Did I forget to ask something? Something you would like to say, that I did not address.
It looks very complete to me :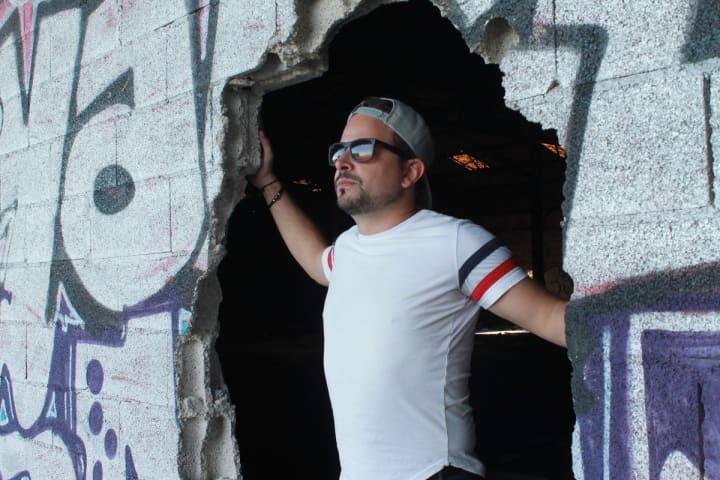 interview
About the author
Music Fan plus Talented Musicians and Artist equals mySoundmusic
Reader insights
Be the first to share your insights about this piece.
Add your insights