WINNER - 'WE' - EP Review
A strong and assured showing from the K-Pop group.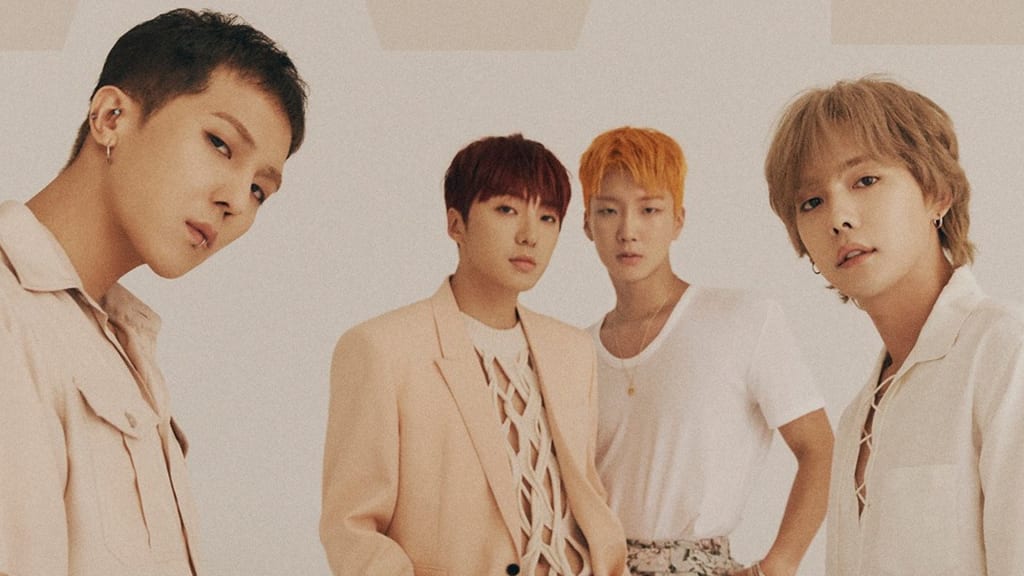 From time to time, an artist can become a force to be reckoned with, yet still remain under-appreciated. These artists, although immensely talented, seemingly never get the recognition or acclaim they deserve from widespread, global audiences, but have with them an impressively loyal and passionate fanbase that still allows for them to achieve high chart positions, and expand into new markets without difficulty.
In many ways, the above can be taken verbatim and applied to K-Pop group WINNER. Since debuting in 2014, they've had numerous successful singles, albums, and have recently completed a successful overseas tour of the US. All of these are impressive accolades, but the former "Best New Artist of the Year (Male)" winners at the 2015 Golden Disc Awards still feel like they slip under the radar at times.
However, fresh off the back of Winter single "MILLIONS," an up-tempo, vibrant single that added a touch of Summer to the colder months, the foursome—Seungyoon, Jinwoo, Mino, Seunghoon—have returned with the sublimely produced EP, WE, a release that sets to see them move from being one of the many gems of K-Pop to new territory as a true crown jewel of the genre. Centred around multiple meanings of the word "we," thematically, this release aims to tackle emotions that everyone has felt in life, and depart from typical love stories, or clichéd topics.
And, keeping in-line with the concept, lead-single "AH YEAH" kickstarts the offering with a song about a romantic separation. Bright and buoyant, it's a refreshing twist on the cookie-cutter breakup songs of recent times, and has the listener hooked with its energetic, infectious chorus, as well as its catchy melodies. It's a tantalising opener, and one that will easily resonate with more optimistic audiences thanks to the positive delivery of the carefully constructed lyrics, and the Summer-inspired instrumentation.
"ZOO" follows, and due to the vocals being forefronted masterfully, opens up room for each member's individual talents to shine through. The instrumental track mostly remains subtle (aside from the chorus's impressively fast-paced colourful beats), meaning that the vocals come through unobstructed, and can resonate with the listener easier. It sounds like something that wouldn't feel out of place played on a beach loudspeaker, and contains more than enough power to get people out of their seats dancing.
However, the EP's apex comes from third track "MOLA." A pacey offering that sees electronic instrumentation coupled with a heavy-dosage of handclaps, it's a song that shows impressive range and versatility. The drop in the chorus isn't too in-your-face, showing more of an electro house sound coupled with subtle pop influences as opposed to raging EDM. Unsurprisingly, it allows for an accessible and enjoyable dance track that feels both refined and perfected. It's brilliance like this that highlights a real evolution from some B-sides on last year's "EVERYD4Y" album, B-sides that were already impressive in their own right.
Continuing with the tropical flavour, "BOOM" begins with instrumentation tailor-made for Summer, before launching into an EDM-inspired chorus with bucket loads of tangible energy. The overall composition of this number is a particular highlight, with the chant-like gang vocals at times easily imitable, and the smart instrumentals easy to feel familiar with on first listen. It's a mark of the impressive soundscape WINNER have chosen to run with on this particular release, and earmarks the group as one that will never make the same song twice.
As an added bonus for fans, the popular remix of near chart-topping "EVERYDAY" finds a home on this particular record, and adds a smattering of colourful club-music to an already very danceable EP. It mightn't be an original, unheard track, but it still fits with the vibe and valence that this offering has built for itself without flaw.
To finish WE, the 2019 re-worked version of "FIRST LOVE," a track originally composed by Butterfly Effect, and previously covered just last year, takes centre stage. Slick and smooth, it allows for a change of pace from a lot of the material preceding it, and further emphasises the sheer vocal talent WINNER possesses. It's a soothing note to end the EP on, and brings the listener's journey to a calm crescendo. It may be the culmination of a short release, but there are more than enough positive aspects across the board to make a person dance, sing-along, and simply lose themselves in the music. And when it comes to a release of this nature, that's truly what matters.
To conclude, this is a more-than impressive showing of versatility, visceral talent, and the colourfulness that WINNER should be known for. Thanks to a large role from members Mino, Seunghoon, and Seungyoon in both the writing of lyrics and composition of the EP, this feels more natural than some of the formulaic music seen in the charts nowadays, and showcases more personality and expressivenesses than your average Summer offering.
A confident and assured release, it's the type that will prove that if this foursome truly are under-appreciated, it certainly won't be for long. Complete with songs for every occasion and mood, if there's one thing you choose to press the repeat button on this Summer, make sure it is this.
EP Rating - 9.5/10