Wifisfuneral - 'Ethernet Vol.1' Review
Fame is intoxicating.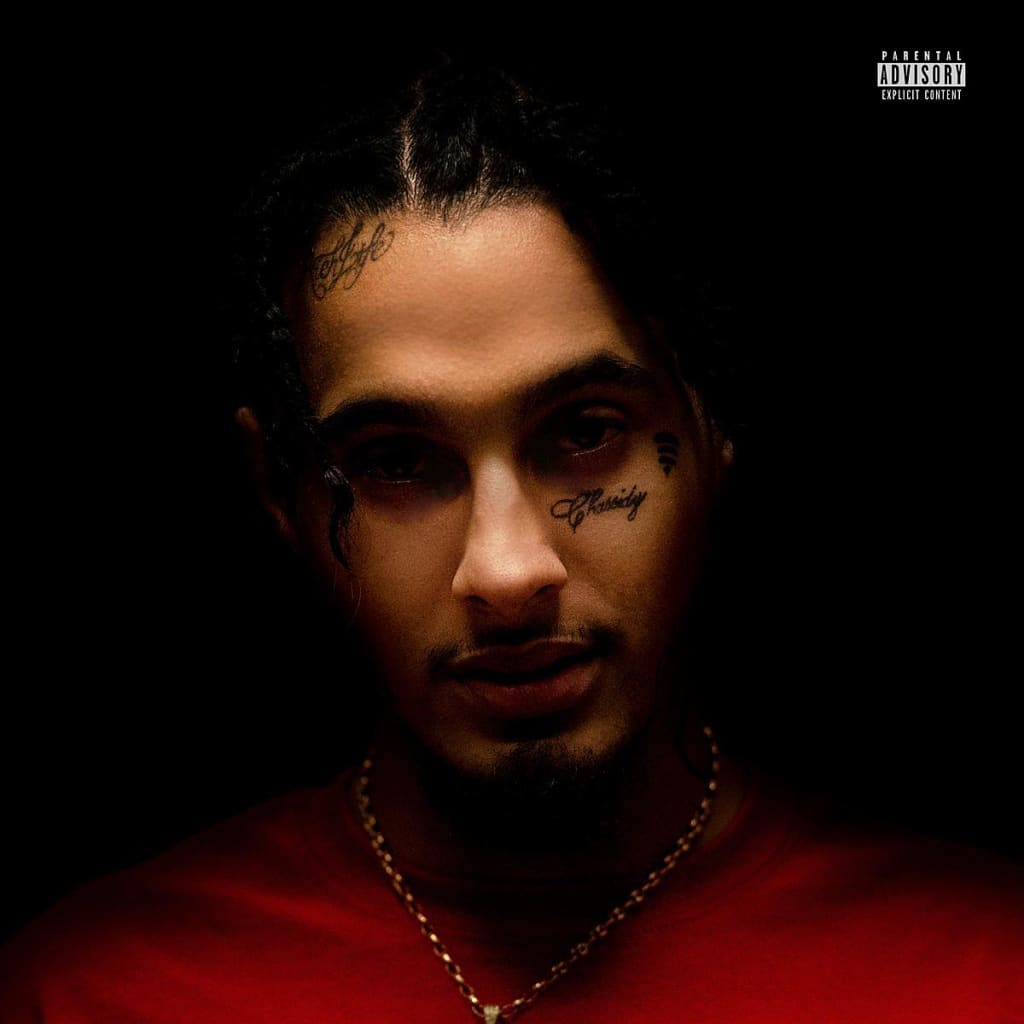 Florida rapper, Wifisfuneral
With sheer tenacity and a mind bending flow and delivery to channel his raps, Palm Beach, Florida rapper, Wifisfuneral has amassed a following in only a few years. He put out a succession of mixtapes from 2016 to 2017: Black Heart Revenge, When Hell Falls, and Boy Who Cried Wolf. With a debut album still pending, he's back with a fourth mixtape: Ethernet Vol.1.
He's eager to connect with his audience on his latest project. His raps are comical as he describes his day-to-day interactions and pastimes. He lets us scroll through images conjured about the highs and lows of his drug usage and the thrill of rap stardom.
Close collaborators handle his production, while guest appearances come from fellow up and comers Lil Skies, YBN Nahmir, Jay Critch, Uno The Activist, and KEY. "25 Lighters" lifts the curtains to open this project. Wifi spits a paradox about how he "woke up dead"- crashing from over consumption. He flexes his elastic flow over a sleek trap instrumental, riding the beat effortlessly.
He's paranoid and confrontational on "IMVU." It's the perfect transition from this album's intro, but not as invigorating as "Genesis." His dexterous delivery is slightly reminiscent of 90s group, Bone Thugs N Harmony.
He shines on his solo cuts, but proves he's no fluke next to his contemporaries, either. "Knots" with "hoodfave" Jay Critch is an atmospheric mid-tempo scorcher. They're braggadocious and stunt about how much money they're getting. Are you running up "to the guap?"
He trades bars with the Life of A Dark Rose rapper, as they try to execute the beat on "Lil Skies Funeral." This was one of this mixtape's early singles, and Lil Skies and Wifi show remarkable chemistry. But this track isn't as adventurous as Wifi's collaboration with YBN Nahmir.
"Juveniles" puts a spin on Juvenile's Cash Money hit, "Back That Ass Up." It was a track that was cringeworthy at first, but has since grown on me. They do Juvenile's hit justice; it's not the twerk anthem it was intended to be, but Nahmir and Wifi make this a synergetic two and a half minute jam.
If there's anything he could do better, it's that the next installment of Ethernet could be a little more adhesive. Some moments on this project are more memorable than others. "Don't Touch Me" ft KEY is obnoxious, and doesn't amp me up.
I don't feel connected to "Connection," and "100 Ways" could've been longer. He can carry a body of work, but he could pull off some more intriguing collaborations with other up and comers. He has a distinct voice in a landscape of generic, emerging Soundcloud rappers; he should aim higher.
He needs to collaborate with Lil Yachty or Tee Grizzley. Or better yet, with Lil Uzi Vert. Their rapid-fire flows would compliment one another. When Kodak Black is free, they need to work together as well.
Essential Tracks
"25 Lighters"
"Imvu"
"Genesis"
"Knots" ft Jay Critch
"Lil Skies Funeral" ft Lil Skies
"100 Ways"
"Every Fucking Pill in the World" ft Uno The Activist
"Juveniles" ft Ybn Nahmir
The Verdict
With a fluid quick-trigger flow, Wifi serves up another dosage of flames. Easily his most cohesive and focused project to date, it'll be interesting to see what he cooks up next. He's a strong contender for the XXL 2018 freshman list but more so, a rising star who can carry a body of work keep a body of work,
This was his most revealing and introspective project to date. Stay tuned, he'll only continue to progress. Ethernet Vol. 1 is a B.
Follow me on twitter?
Reader insights
Be the first to share your insights about this piece.
Add your insights