Why Vinyl?
With the vinyl revival showing no signs of stopping anytime soon, why should more people consider giving records a try?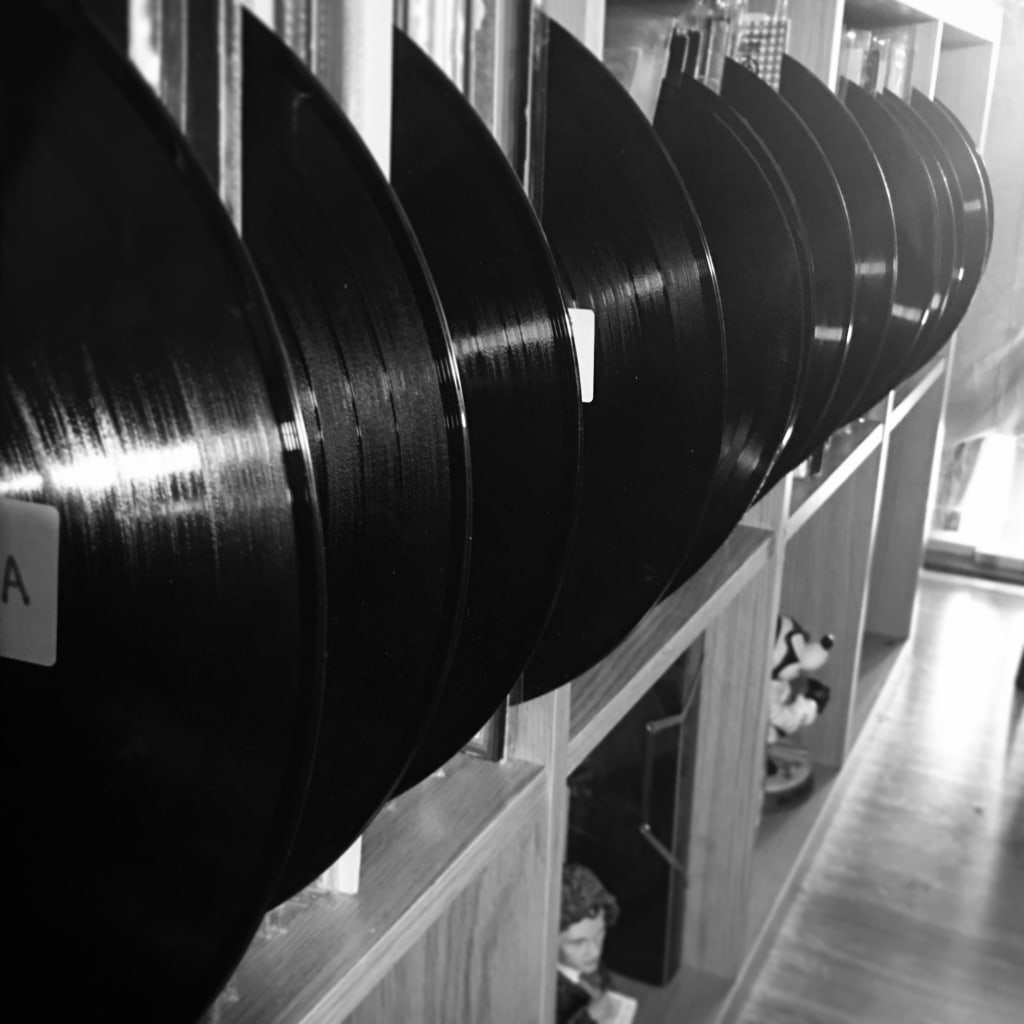 My newly-alphabetised record collection 
I love streaming music. Probably not the first sentence you'd expect to read in an article about the vinyl revival. However, I find it hard to imagine that anyone who considers oneself a music fan could hate having the ability to access any piece of recorded music in history within seconds from any mobile device. That being said, I do often find that the use of music streaming services such as Spotify and Apple Music can stifle one's ability to discover new music or dig deeper into the back-catalogue of artists with whom you are already familiar. With a dizzying array of choice (literally every song ever recorded) at your fingertips it can be easy to adopt a sort of 'pick and mix' approach to music where you can hear a little of everything but never delve too deep into any one in particular.
As I write this article I am listening to an album by the incredible Carole King which I have just purchased from a second-hand record store with my Dad. I am a huge King fan and have seen her live in Hyde Park, however I had never heard of her 1978 album, Welcome Home, before today. The album is great and (so far) I have yet to hear a song which I don't enjoy. Collecting vinyl records has encouraged me to take chances with albums that I would probably not have made time to listen to on streaming services and discover hidden gems which were previously unknown to me.
I think that most people my age (I'm 25) don't really listen to entire albums anymore. We cherry-pick a handful of singles from the charts or the radio and rarely make time to consciously listen to unfamiliar music. Perhaps this is an unfair over-generalisation but I don't think that I'm a million miles away from the truth. Some of my favourite songs by artists that I love were not hits in any way, shape or form. Were it not for the fact that my Dad loves playing albums from start to finish and I have been raised with his music taste and sensibilities heavily influencing my own, I would never have been exposed to countless songs that I have come to love today.
There is something really exciting about digging through crates of records in second-hand vinyl stores and finding an album with cool cover art and maybe a song or two that you have vaguely heard of before. You take a chance, pay £5 for it and listen to the entire thing from start to finish. Whilst listening you explore the liner notes in the gatefold and look at the pictures which accompany the album. By the end of the B-side you have had a much more tactile, much more immersive experience than simply listening to the charts on your phone through your headphones on your daily commute. You have bonded with an artist and, best of all, the album is yours to keep forever thereafter.
Also not to be overlooked is the fact that people like to share the things that they love. I get a lot of enjoyment from finding records for my Dad or my brother, or eagerly telling them about my latest £1 bargain find in a charity store. Record Store Day (an annual event celebrating independent record stores) has become a second Christmas for my family, we all wake up early and head to our local store in order to search for rare new releases. It is a day we always look forward to and eagerly await for months in advance.
There is a reason why e-reader sales are decreasing and physical book sales have risen steadily for the last several years. People like owning physical objects and, contrary to popular belief, don't actually want to be staring at a screen all day (although the irony isn't lost on me that you are reading this on a screen). Vinyl records have been popularised again for much the same reasons. Listening to physical music is a kind of rebellion against the age of phone-screen-zombies and quick-fix entertainment, when you drop the needle on a vinyl record you have unknowingly joined the resistance!
I'll stop typing now as the final track on Welcome Home has come to a close, it is a total classic which will certainly remain in my collection for me to enjoy for years to come... not bad for a fiver and a morning out with my family.
About the Creator
Musician and music teacher, former Walt Disney World Cast Member and lover of vinyl record collecting.
Reader insights
Be the first to share your insights about this piece.
Add your insights