Why This Microphone Was Chosen to Record Taylor Swift's Vocals
A quick review of the Avantone CV-12 Large Diaphragm Studio Condenser Microphone.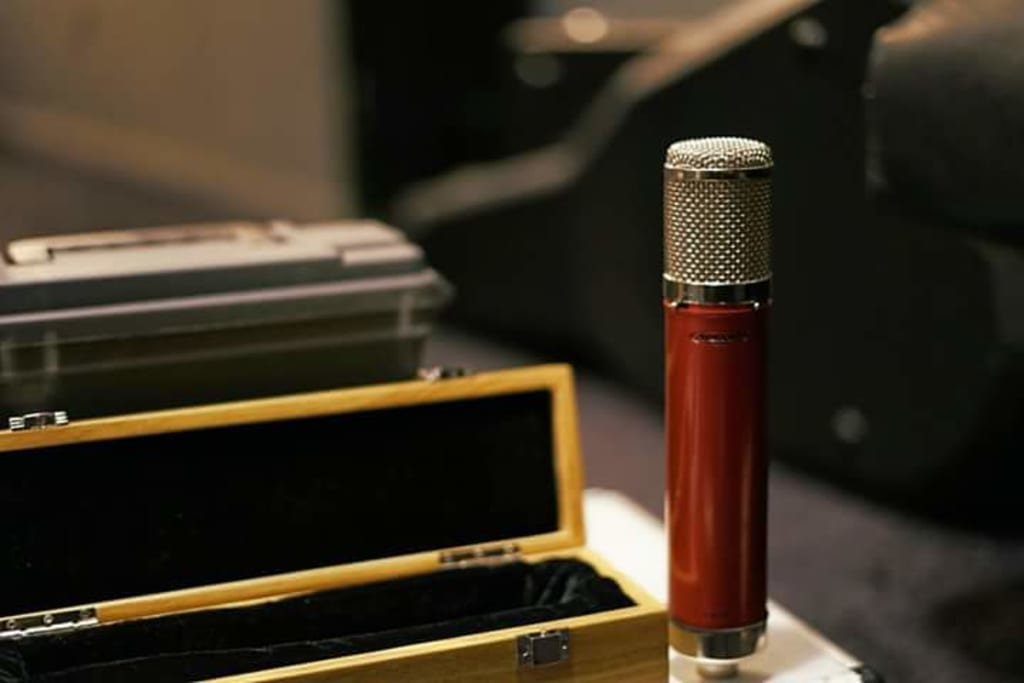 The beautiful Avantone CV-12 Large Diaphragm Studio Condenser Microphone.
If you are anything like me, you get extreme cases of GAS. No, I didn't have one of the infamous gritty cheese dip episodes many have had. I'm referring to GAS-gear acquisition syndrome. It's an epidemic with us musicians and audio professionals. In fact, I have battled with GAS so severe that music equipment and instruments have come and gone through my studio so quickly that nobody else knew they were ever even there. It's sad really.
The strangest things can spark that "I gotta check that out" fire. For me, it is often when I research what was used on a particular recording that I liked what I heard followed by YouTube at a close second.
The Avantone CV-12 Large Diaphragm Studio Condenser Microphone is no exception. I was researching to find out what vocal recording chain super-producer Max Martin used when recording Taylor Swift's vocals on her album titled 1989. I really liked the vocal tones on many of the songs on that project. I didn't find that info but I did stumble across several articles referring to a microphone that was used on her country projects. I'm no Taylor Swift fan. I do give her props for ruling the female pop world, but her vocals leave much to be desired for me. That's especially why I was interested in which microphone, pre, and whatever was used to get her sounding so thick and in your face when her voice is squeaky and kiddish. Many forum posts and articles pointed to the Avantone CV-12 Large Diaphragm Studio Condenser Microphone. So, you guessed it, GAS. I ordered it.
When the CV-12 arrived, I wasted no time unboxing it. It was packaged well, but in one of those cheap aluminum briefcases. It had the mic, the power supply and long cable and the shock mount. The mic itself came in a cool wooden box similar to high-end Telefunken mics. It was all a beautiful wine red that would surely look amazing in the studio. Avantone offers a cream colored version called the BV-12 also, but at a higher price. I paid less than $500 for my CV-12. The body of the mic is very similar to a Telefunken C12, imagine that. But in all honesty, that and the wooden box is as far as similarities go. The mic is no Telefunken C12 and I didn't expect it to be. What did I expect? Well, I don't really know. I used the Avantone on several sessions for different artists. I didn't like it on any of them and always ended up going to a different microphone. The CV-12 had a strange honkiness in certain frequencies around 3k that I always had to notch out with EQ. I believe I discovered why it was selected for Taylor's vocals and why so many people like this mic. It has a low mid push that seems to warm up and fatten up thin female vocals. Would I recommend the Avantone CV-12 for female vocal recording? Well, as always that depends on the singer. For a Selena Gomez or Taylor Swift yes, but for Adele or Christina Aguilera, heck no. It is very easy to drop a little 3-4 k when recording, but by the time you clean up the mud, the mic may pause on a rich Alto vocalist you'd have very little frequencies left to hear.
About the Creator
Music Producer - Recording/Mixing Engineer - Songwriter - Musician - Cinematographer - Photographer
Reader insights
Be the first to share your insights about this piece.
Add your insights