Why One Direction Won't Get Back Together
Here's My Theory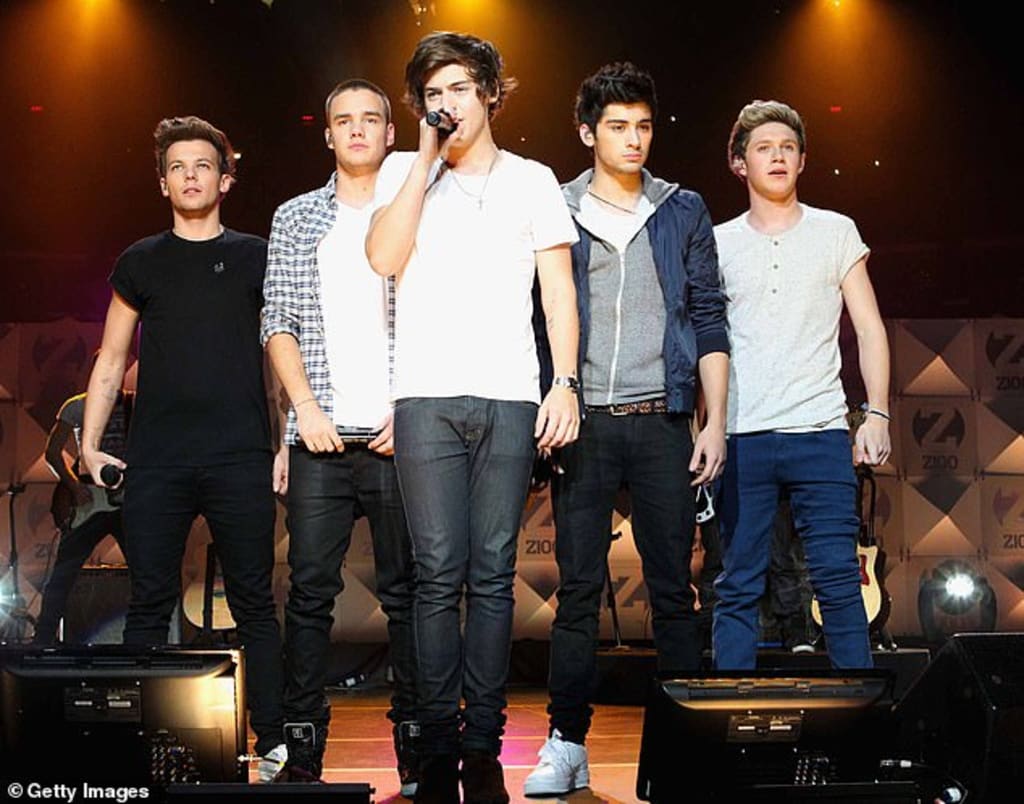 All those people on the internet talk about it. Every day. Regardless of if you were a fan of One Direction or not, you can find posts about them everywhere. The Jonas Brothers reunion only made the talk about it so much worse.
When will One Direction get back together?
The British/Irish pop group were ahead of their time. They knew it. We knew it. The world, as we know it, knows it too.
The amount of power the boy band would have if they joined forces again would be untouchable. There's countless amounts of internet memes made about how badly people miss the boy band. A One Direction reunion is all any fangirl wants at this point in time.
However, I'm about to crush the dreams of all the One Direction fans worldwide because, I don't think they're ever going to get back together.
To put it simply, if they were to all reunite I know that it wouldn't be right. For instance, their music pops off all on it's own. Louis, Niall, and Harry have all released new music recently, and they're all doing exceptionally well. Zayn is working on his own stuff too after his last album came out a year ago.
Therefore, there is no reason why they should get back together if they all have successful music careers as solo artists (other than the fact that we mourn the loss of 1D). Furthermore, these men don't need help with their careers. The band reunion would not be necessary for them to obtain success.
Also, they've spent all this time away from the band and have found their own sounds. Coming back together may be more of a challenge than a breeze. I think they're all much happier with their individual careers despite how hard it is to understand we won't be getting new One Direction music.
However, Louis, Zayn, Niall and Harry are well on their way to new adventures musically.
It made sense when the Jonas Brothers reunited because not only did it leave their old fans feeling shook, it helped them regain popularity that they had lost as individuals. When the Jonas Brothers split up, they weren't nearly as successful as solo artists as they were when they were together. So, a reunion was a good move for them. However, a reunion simply isn't something that the men of One Direction need for popularity.
For instance, Harry Styles is absolutely killing the game in the music industry. What really put the nail in the One Direction Reunion coffin for me, personally, was Harry Styles' release of "Lights Up."
When my ears and my eyeballs witnessed the absolute HEAT Harry was throwing at us, I knew that there was no way, anytime soon that he would halt what he was doing to reunite One Direction and at this point, I don't really care! The next era that Harry Styles is entering into is going to blow people away. There is no doubt about that.
I'm excited to hear new music from each of the One Direction members separately and have now laid my One Direction dreams to rest. I'll still stream their old albums though to relive my glory days. I am not trying to say that I don't miss One Direction, because I definitely do, but I think our dreams of a reunion are very distant, if not, nonexistent.
Make sure to check out "Lights Up" by Harry Styles, "Kill My Mind" by Louis Tomlinson, and "Nice to Meet Ya" by Niall Horan!
Thank you for reading! What are your thoughts on this topic? Any reads or tips are greatly appreciated!!!