Why Don't Big Acts Come to Ottawa?
Because we suck! JK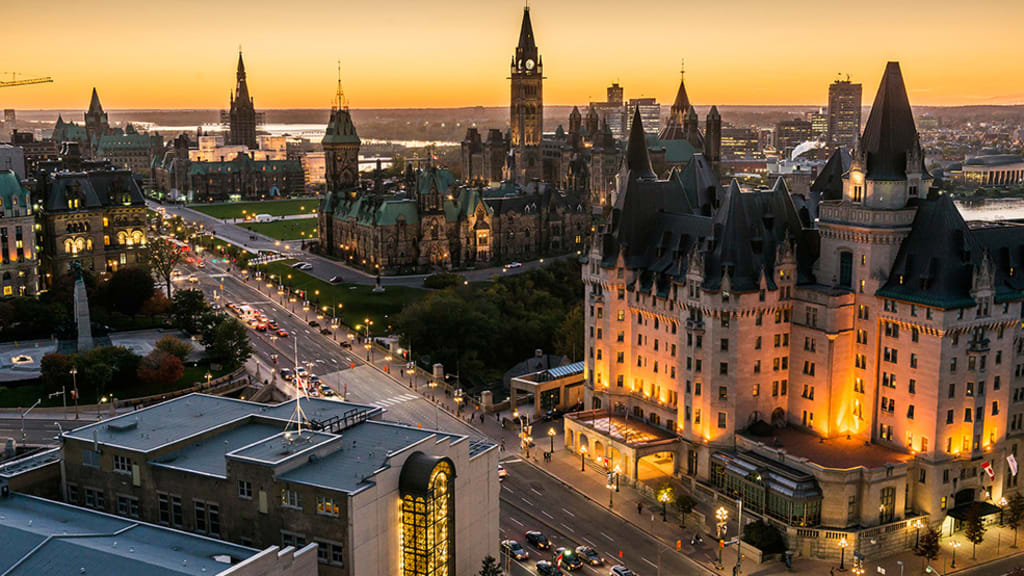 Taken from here. 
If you live in Ottawa you are no doubt used to having your favourite acts skip our beautiful city on their tours, and you may have asked yourself, why? Why won't they come and play here? There isn't any single correct answer to that question. Part of it has to do with location; it also has to do with our lack of large venues, and believe it or not, we're viewed as a small market.
The reason location plays a factor in our little problem is this, we're only four hours away from Toronto and two hours away from Montreal. Many acts don't want to spend the extra money on a venue in Ottawa if people can just use a car, train or plane to get to Montreal or Toronto in a half decent amount of time.
Ottawa is also lacking in one very important thing when it comes to music: venues. For a band like Metallica, ACDC, or a giant act like Beyonce or Katy Perry to come to a town, they need to have a venue big enough to hold a few hundred to a few thousand people. Could you picture ACDC playing at House of Targ? It would not be worth their time; even though Targ is an awesome venue, it just wouldn't hold enough people for ACDC to play it. Now you may be thinking, "Wait! Didn't the Rolling Stones shoot a music video and play a concert at Zaphod's?" Yes, they did, but that was 12 years ago and it was for a music video. A different reason for booking that venue, you don't want to shoot a music video at a giant stadium if the treatment called for an intimate show. There are only a handful of venues in Ottawa that could host an act like ACDC or Beyonce. You have the CTC, Lansdowne, MNP Park (Carleton), Gee-Gees Field (U of O Stadium) and Algonquin College Commons Theatre. But those venues have busy schedules and cost a lot of money. There are almost 100 music venues in Montreal! I'm serious, here's a list.
Now the final reason plays a little bit on the previous one; we're considered a small market. When you think big cities in Canada, you probably picture Montreal, Vancouver, and of course big ol' stinky Toronto. Maybe you see Edmonton or Calgary, maybe even Winnipeg in there, but almost nobody outside of Ottawa considers Ottawa a big city. When you really think about it, Ottawa is a MASSIVE city, biggest city in Canada by area, and we're catching up quick for 3rd place overall in population; we just recently broke the 1 million people mark. Only Toronto, Montreal, and Calgary have a higher population than Ottawa and that's not counting metropolitan areas. If you do that we drop down to 6th, so why are we considered a small market if we are top 10 in both population models? The answer is government. We're seen as a stuffy, no fun government town; there's a song about it. And our official nickname was The City That Fun Forgot, not even joking. Seriously google it, there are documentaries, books, and CBC articles about how Ottawa is seen as a stuffy, no fun city, kinda like the town from Footloose.
And that is why we always get skipped over during tours.
About the Creator
I run a blog called The Ottawa Sound which aims to promote Ottawa Canada based musical artists, venues and any other aspect of the local scene. I'm also in two bands Rebel Reload and Batavia.
Reader insights
Be the first to share your insights about this piece.
Add your insights