Why Davido's Billionaire Parents Didn't Help His Music - Cousin, B Red
"Let me explain"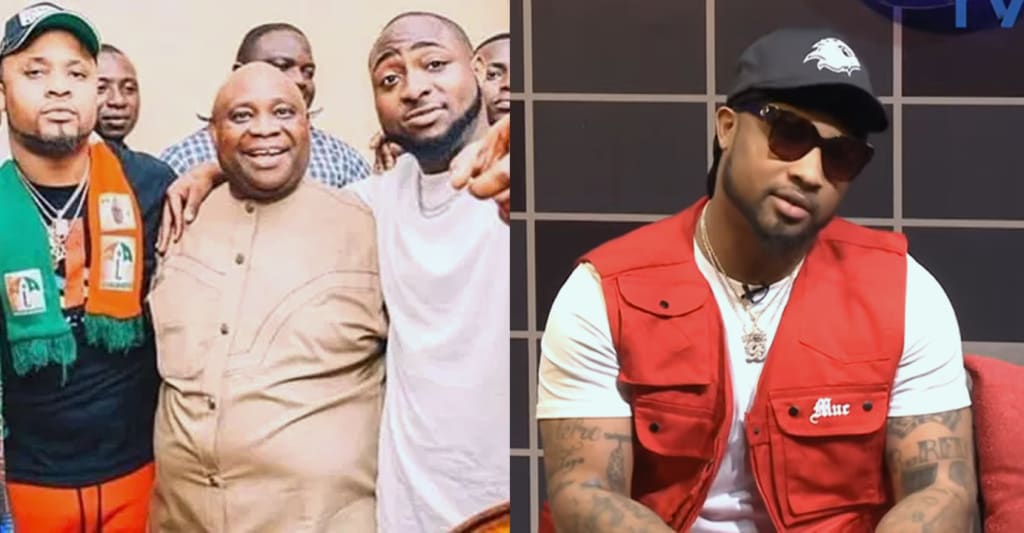 It is no news to anybody that one of Nigeria's biggest superstars David Adeleke popularly known as Davido is the son of billionaire business magnate Adedeji Adeleke. It is also not news that Davido's cousins B Red and Sina Rambo also come from an affluent family - their father is also a billionaire.
So why then did Davido sing in his breakout single Dami Duro, 'Back when I was broke yo!'
From what we all know, his father has always been very rich - so which time was Davido broke? Also, his cousin B Red was attacked by fans when he took to social media to say that there were times when he did not have up to one thousand naira in his pocket. For two people who are from very rich backgrounds, what is all this they keep talking about being broke?
Well, during a sit-down interview with TVC's eSplash, B Red finally explained why he and Davido say they were once broke. Here's what B Red said.
**Before reading on, please make sure to like and follow my Facebook page (Jide Okonjo) so you don't miss out on any new and interesting lists, articles, and stories that I post every single day. I have a really fun page. If you like my page, you will have fun too. So what's stopping you? Like my page and let's have fun together!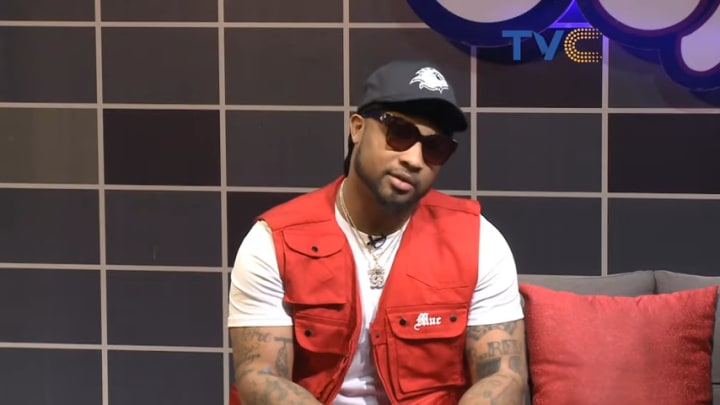 During B Red's interview, the interviewer asked him:
'I've seen two different videos that you put up where you were talking about how you used to suffer before, and your cousin Davido even sang "Back when I was broke yo". People want to know, where you ever broke?"
B Red answered saying:
Let me explain. Yes, my parents, my uncle, my father were billionaires, it's just a fact. I don't want to lie, but guess what? They did not help us with music. Obviously, 'daddy give me this,' they will sort it out but when it comes to our own personal money to say 'Oh can I go and buy this car? Can I go and buy this diamond? Can I travel around the world?' That's our own money. So us – me, David, and my brother Sina Rambo, when we first started 'Ah daddy, I want to do music', 'My friend go and read your book' – you know how Nigerian parents are. So school first. We had to pull ourselves. So me I went back to America, I was in Atlanta, David was in Alabama. So I had to get a job – I was actually a chef in America. From 6am to 7pm, I was working at my brother's school as a chef. Long story short, we kept on pushing so when we started getting there, more money started coming. So when we say we were broke first, we mean on our own pockets, not our family's pocket. So yes, I was broke.

When people say they had it easy, no we didn't have it easy. Because even before my father and my uncle started helping us, they wanted to see result. It was until people started coming to my father like, 'Omo your children I've seen them on television o!', that's when they were like you guys are famous, oya come let me help you. So nobody would want to help something – even it's your family, they won't want to just put money down if it's not going to work. So we had to actually do the ground work, pay our dues on the streets, hustle.
What do you think? Do you think that because Davido and B Red's parents didn't help them with music, it means that they were broke? Or do you think like the interviewer said, they should stop claiming broke when they always had rich parents to fall back on? Let me know what you think by leaving a comment on my Facebook post. I'd love to know what you think.
That's All.
I hope you've had fun. Don't forget to like my page (Jide Okonjo) if you don't already for more stories like this, the fun never ends!
To catch up on other content you might have missed, click here.
Until next time, have a wonderful rest of your day.
celebrities
Your one stop spot for everything Nigerian on VOCAL