Why Bizzy Bone Carbon Monoxide is the best rap album of 2019
A review of Bizzy Bone Carbon Monoxide album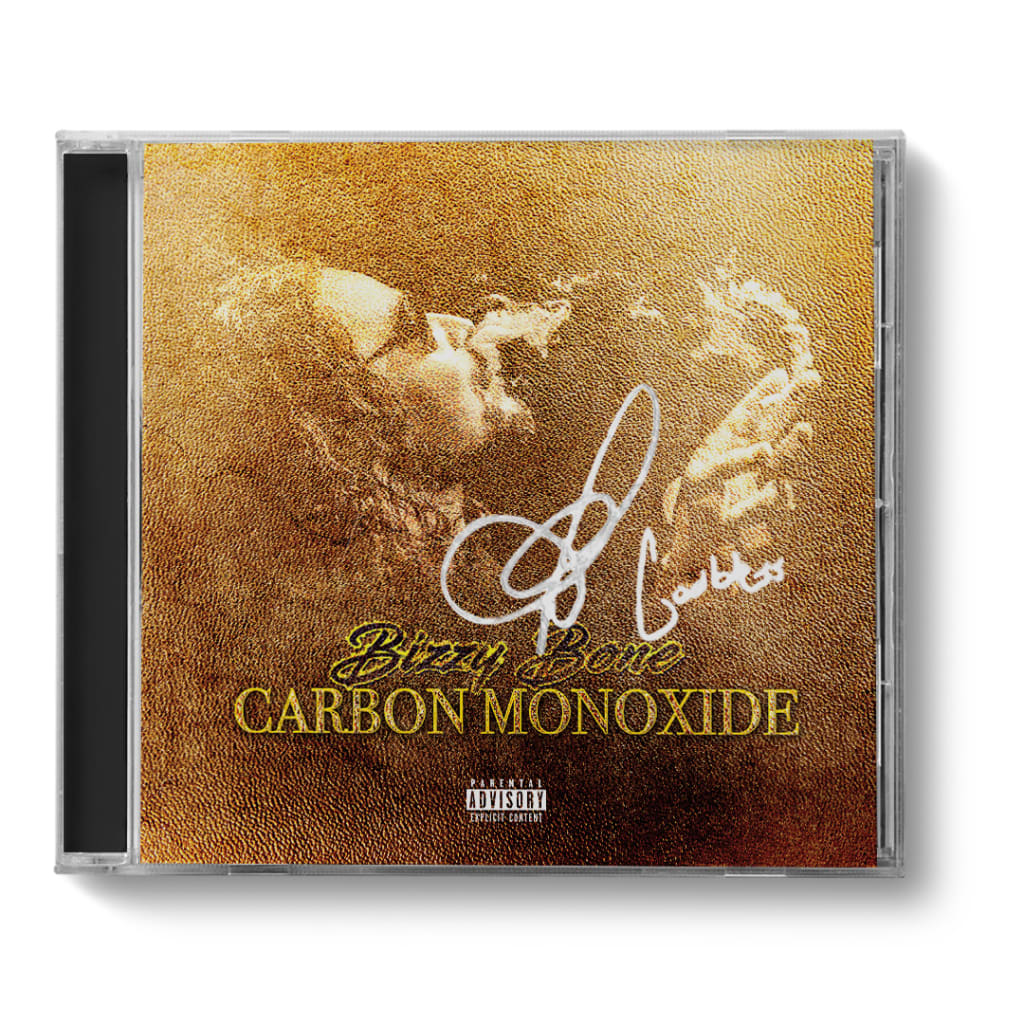 Bizzy Bone Carbon Monoxide Gold Edition album
A lot of people claim to have the best album of the year. But they are wrong because that title goes to Bizzy Bone Carbon Monoxide and I will tell you why. It's not just because I am a huge Bone Thugs N Harmony fan. So this album has brought real rap skill and lyrics back to the rap game when it needed it a most.
A most people know rap is not invaded but auto tune and mumbled rap lyrics that say the same thing and have no meaning in them. It is a very dark time for rap when fans are craving more. And Bizzy Bone delivered with his new rap album Carbon Monoxide. I am many other raps fans were blown away by this musical master piece.
The first thing I noticed about this album is that Bizzy Bone started to rap with his old styles. You can hear a bit of Alpha and Omega mixed Heavens Movie and The Gift on this album . It was so epic to be greeted with the old styles of his classic albums. Songs like St. Clair Thug and Stoopid show off his rap and singing skills at their best. And the the beats are just amazing produced by the one and only Blais. Speaking of Blais he did a great job of singing and being featured on this great album.
The title track Carbon Monoxide shows off Bizzy Bone's amazing lyrical and battle raps skills. His complex and deep thought out lines will leave you mind blow. That mixed his aggressive and powerful voice will leave you wanting more. The back story of this track was that is was a diss track to The Migos after the showed disrespect by claiming they were the best group of all time.
One thing I really loved about this album was how the beats had the feel and sound of the 90s along with something new and special. That special something was something Blais invented. He made the beats sound today, but still have the epic sound of the 90s. The same can be said of Bizzy Bone's amazing vocals on the record. At times I felt like it was 1998 and I was a teen again. Yes this album is that good.
A track that really stood out to me was the classic What Eazy Said. This song is so powerful and heartfelt it truly took me back to the golden era of rap. And the very ending of the song shocked and brought a tear to my eye. Bizzy Bone is one of the last rappers that can conjure up such a powerful emotional response in someone.
So if you are looking for an album with substance real vocals, lyrics and talent, then Carbon Monoxide is the album for you. Yes sadly this album did not get as much attention in the media. But musical It is light years ahead of any other rap album put out in 2019.
When I Land in Cleveland is year another stand out track to me. This song the classic Bone Thugs N Harmony sound and Bizzy Bone truly brings the classic flow he got famous for. It brought be back to a time when I was excited to hear new rap songs, because I knew I would get something fresh and new.
Overall I give this album 5 out of 5 mics. Carbon Monoxide is the perfect example of what a rap album is supposed to sound like. And Carbon Monoxide is also proof that rap is not dead yet! Go check it out today and I'm sure you will be as impressed as I was.