What You Need to Know to Start Producing Music at Home
Start making music today!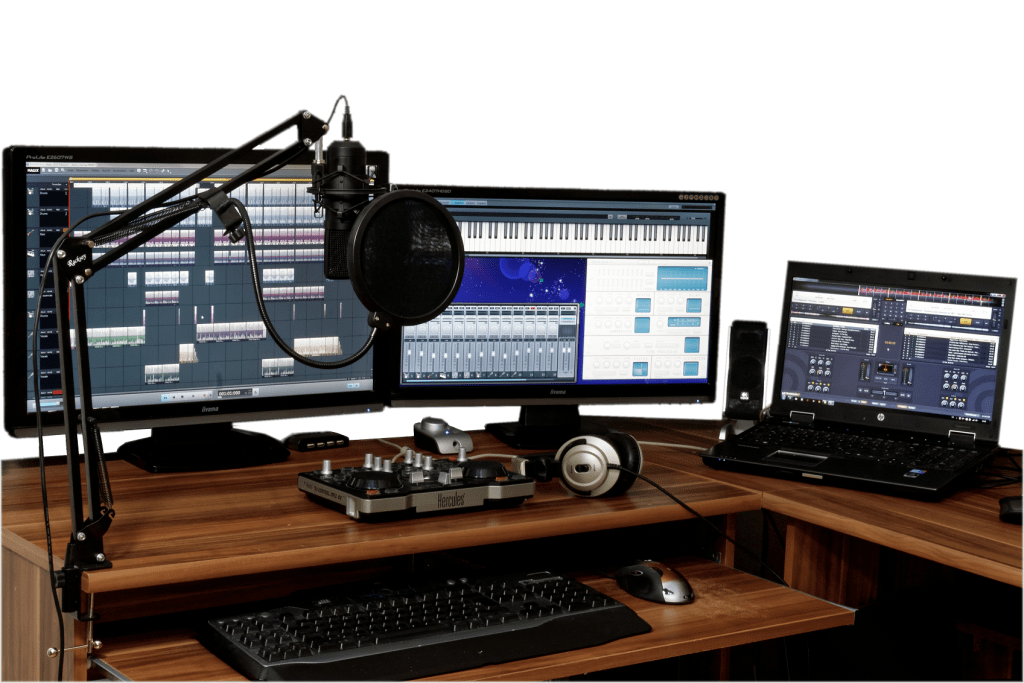 In recent years, music production has become accessible to the masses. Anyone with a laptop, smartphone or tablet can technically start creating music wherever they are. In this article, I am going to go through everything you need to think of if you are interested in creating music from home.
1. Laptop
Try and use a laptop which has at least 8GB of RAMl this will make sure your laptop can run the music production software smoothly. Fear not if you only have 4GB of RAM, it will still work, but the more RAM you have, the easier it will be for your laptop to run the software.
2. Music Production Software
Music production software is commonly referred to as DAWs (Digital Audio Workstation). You need to pick your DAW; the best way to figure which one is best for you is to download some demos and see which one you feel most comfortable on. The industry standard is Pro Tools; however from my experience, most bedroom producers I have met are either on Ableton, Logic Pro, or FL Studio. All the DAWs do the same things, you just need to find which one you feel most comfortable with.
3. Equipment
You will need a soundcard. This will allow you to record instruments into your laptop and connect your laptop to your speakers. Focusrite and M-Audio make affordable, good quality soundcards. You will also need a pair of decent speakers. Check out Rokkit, M-Audio, and Yamaha for affordable options. If you can't make noise in your home, then consider buying some high-quality headphones. Lastly, you will need some XLR and jack cables to connect instruments to your soundcard and your soundcard to your speakers. Lastly, you should get a midi keyboard. This is a keyboard you can plug into your laptop through USB which allows you to play any virtual synthesizers/keys. You can also assign the keys to drums sounds if you want to play drums into your DAW.
4. Sounds
You will need sounds to arrange and play with, and unless you start recording musicians, you will need to find them online. You can find sounds in sample packs. A sample pack is a collection of sounds made by someone else which you can use to create music. You will typically find drum sounds, keyboards/synth sounds, bass sounds, vocals, and ambient sounds. There are also specific drum sample packs or just vocal sample packs. A good place to start looking is on Splice or Native Instruments; both these companies allow you to access big libraries of sounds for a monthly fee. I would also strongly encourage you to buy a field recorder so you can record sounds everywhere to put into your music; this will ensure that the sounds you are using are unique to you. It will help define your style and sonic identity.
5. Education
Here are a few YouTube channels that offer great music production tutorials:
Produce like a pro
You Suck at Producing
Point Blank Music School
Pyramind
Beat Academy
ADSR music production tutorials
Starting to produce music can be a frustrating experience at the start, but try and do a little bit every day, make sure you watch tutorials and follow them step by step and you will get better and eventually addicted to making music. If you do not play any instruments try doing a bit of nighttime reading about music theory, it will help in the long run. I hope this article has helped you understand the basics of what is needed to start producing music. Once you have your laptop, music software, equipment, sounds and you know where to look for relevant information, there really is nothing stopping you from making the music you want to hear.