What Is Witch House?
You have to experience the progression and flavor in the genre that is known as witch house music.
Witch house music is an occult-inspired "dark electro" music genre that first came around in 2010 and has been making waves ever since. At DJ events and festivals, including music videos etc there is a keen attention to detail with the visual aesthetics on offer. Witch house music is influenced by infused hip-hop sounds, mashed up and screwed beats, random industrial sounds, and irregular noises. These abnormalities are blended well among drum machines, synthesizers and delectable yet indescribable vocals that offer repetitive, hypnotic rave material or great workout music.
Witch house music is often referred to as "drag" or "haunted house" music. The visual effects that are used to bolster your sensory overload include demonic, satanic, witchcraft and other horror inspired art, photos, and Unicode symbols. Popular cult within this music genre has seen it adhere to styles similar to that of popular films such as the Blair Witch Project or TV series Twin Peaks.
The Underground Movement
Witch house music has always been treated as an underground alternative type of genre that is not necessarily mainstream. Although with popularity and growing media attention, it is impossible for anything to stay hidden for long. This is partially how and why typographic symbols and elements seen in song names, albums, and track titles have been used in an attempt to keep the scene underground. Some people love to be involved in things that are not mainstream as it gives them a sense of rebellion from the norm. (More on that later!)
The History of Witch House Music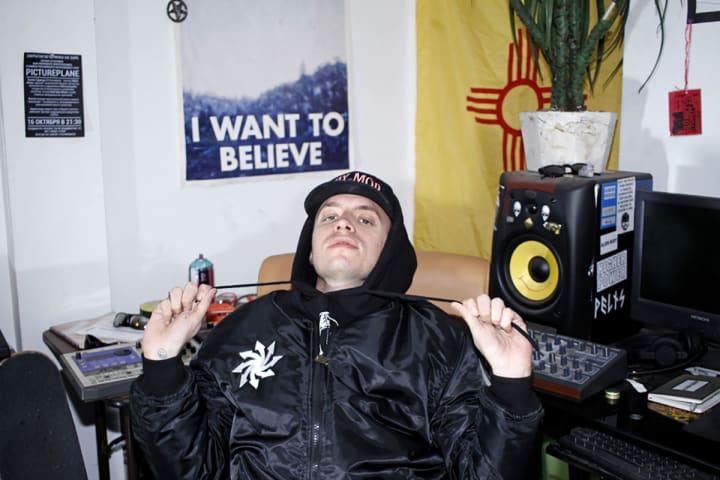 Witch house music was first used to define it's genre in 2009 by Travis Egedy (AKA PicturePlane) and was originally taken as a joke. Egedy claims that he and a friend were having a light-hearted discussion about what type of music they were making. They candidly agreed on witch house music after agreeing that they made occult-themed house music. Egedy took part in a "best of the year review" with Pitchfork and stated that 2010 was going to be the year it really took off, before this conversation it did not "exist" in the main stream and was still very up and coming. Shortly after this interview, the media ate it up and witch house music was getting exposure all over the media and internet. This also lead on to mainstream media borrowing the term and many other music genres blending in with it, which slowly caused a divide between the underground and pop cult scenes.
A History of Criticism?
We have all heard the phrase that there is no such thing as bad publicity and that is certainly the case for many people or subjects. Popular topics are always going to attract different views and opinions, some music journalists and some actual musicians considered part of witch house music have actually stated that they think this current genre is actually just a false label, or a very small niche that latched on to a much larger sub-culture.
Thankfully the press and naysayers have never actually got in the way of Witch house music and it's success in the past six years. The fact that it can blend and mix with so many other genres is a key factor in why it has lasted this long. After all, you either get with the times or get left behind the times.
Pioneering Artists of the Witch House Music Movement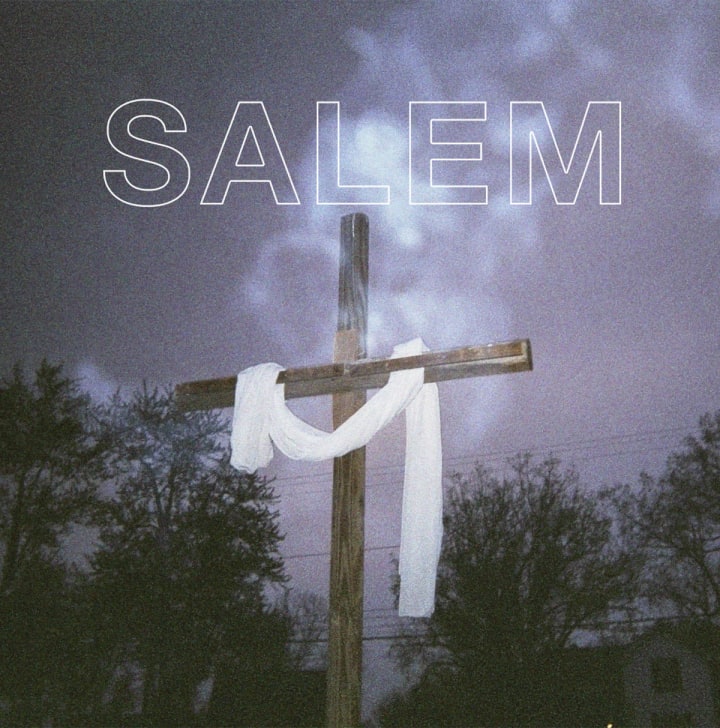 Pictureplane, AKA Travis Egedy, is an American electro musician who hails from Brooklyn, NY. His underground cult following began in Denver, Colorado where he lived in the same warehouse that saw his first public performances—Rhinocerpolis. He is considered the founder of witch house but is also known for success in many other music genres.
Jack Donoghue is one third of Salem, a very aptly named trio of the witch house genre. Salem are a group from Michigan and have created some very dark and heavy sounds that fit in well with witch house fans. Salem were some of the people responsible for another micro-culture chill wave. In what other way could one contrast the chilled sounds of stoner-beach music? Salem explored the beauty of the darkness—drawing inspiration from the electro sounds of DJ Screw. Many party goers and ravers have danced on high to many tracks released by Salem and Pictureplane.
Dynamic DJ duo Lauren Flax and Lauren Dillard aka Creep. (See a pattern here?) Have also had some success in this music genre but never really branched into it fully.
The Comeback of Witch House Music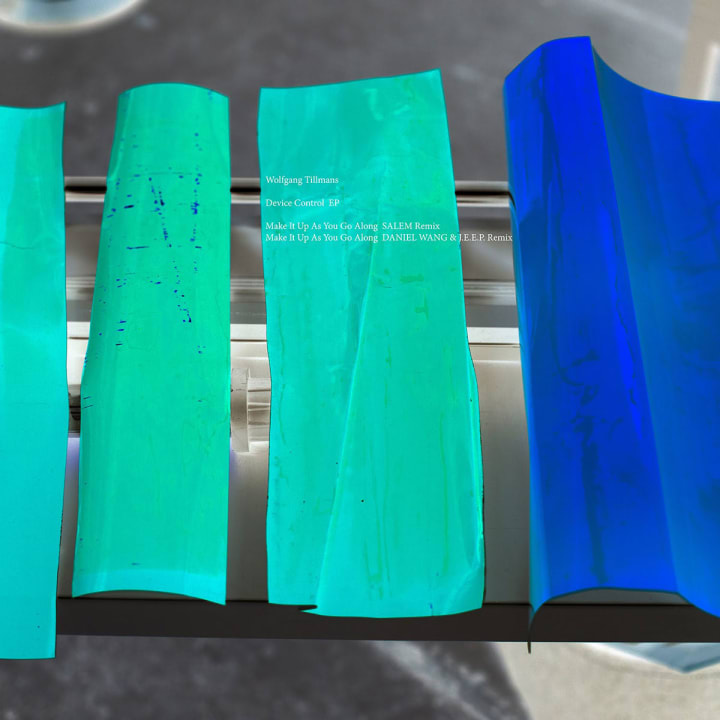 Real fans of witch house will tell you that the genre never really left their ears, but this is where the underground movement comes back into play with how they like to keep things separate. Underground followings almost have an undying loyalty to their cause whereas main stream media is a very fickle entity.
The German giant Wolfgang Tilmans recently let us know that his stable is working on a new album that plans to relaunch witch house music. The chopped, screwed, and somewhat demented sounds will be coming at you very soon with an ultimate rebirth. Tillmans is a musician and photographer, so art is something true to his nature and is a cohort of aforementioned witch house triplet Salem. The album has not yet been titled but will be the band's first full length EP since "I'm Still in the Night" We saw him write on his Instagram profile a few months ago that Salem members Jack Donoghue and John Holland have done a remix of his song- "Make it up as you go along." This is their first release in over five years and well worth the wait!
The remix can be heard on Tillman's album Device Control EP which was launched back in September 2016. Salem have been working together in Louisiana where they live but decided to head back to the bright lights of LA to complete their work. All else we can say for now is watch this space!
Interesting note: Heather Marlatt has not been mentioned as of yet—this may suggest she is no longer part of Salem?
For the Inundated
We have made a quick cheat sheet of some of the very best witch house music tracks for you to indulge in—we are sure you will enjoy these whether you know what witch house is or not!
The cool yet disturbing Mater Suspiria Vision are known for being very experimental and have the backs of many up and coming witch house artists. Exceptional psychedelic vibes are disarrayed with a sample of a girl crying—leaving your senses not knowing how they feel.
Again the female vocals offer a great contrast to the low synthesizer mashed up with intense treble line! This song is very menacing and offers a symbolic representation of how a tune can describe the feeling of slow, unavoidable asphyxiation. To top off the dramatic effect, one can enjoy the trauma of church bells-perfectly placed within the track beats.
Pastel Ghost is a prolific producer and his name is very catchy! His use of reverb drenching vocals and synth infused melodies are a very familiar sound to the witch house music scene. Clouds is an uplifting track in a very sneaky yet seductive sound.
Melody rising over a simplistic beat, a lengthy but sustained track that offers a lot of variation. The use of an organ breaks up the track very well toward the middle. This one has been dissected and put back together enough times for you to be able to appreciate each segment of the song and see why it is a piece of art from start to finish.
When we say ping-pong, you may be somewhat confused until you hear the entirety of the track. A thumping kick drum, low octave synthesizer, and a whole of destructive suggestion make this one of our favorite witch house music tracks. Chopped female vocals come and go and the track ends with a well contrasted finish. Expect high synth and clean vibes toward the end.
We really hope that our suggestions on the list help introduce you to the sound and culture of witch house music—although we understand the taste may not be for everybody's liking—it's always great to share and learn!
history
Venue manager in Austin, TX. No, you can't meet the band.