What I will remember
Poem by S.C. Says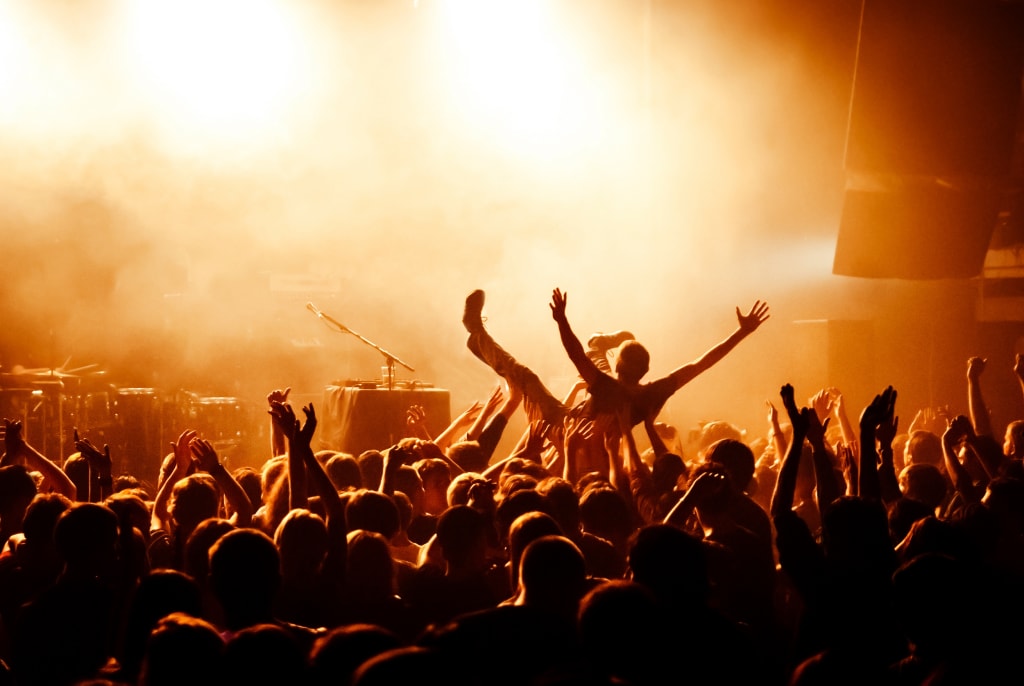 What I will remember
You see there's this Starting Line
At a time when the uptight
Were trying to Take Back Sunday
I was at an All Time Low.
Trying to come up with a Simple Plan
To not be another Fall Out Boy.
I turned on the radio.
Searching for Angels in Airwaves
And I heard your voice.
It was a Thursday,
And From First word To Last note
I felt like New Found Glory.
I didn't know music could do that
And I knew I had to tell someone.
So I called up this girl who lived in Hawthorne Heights.
Said, "I just heard this Brand New band."
Asked, "if she could meet me at the Two Door Cinema Club."
She said she "had a Funeral For a Friend,
But she could be there in a Blink if she took 182."
So I got in my car,
Hit The Lights,
And tried to avoid the traffic from the May Day Parade.
You see I'd always liked Charlotte.
She was Good, you know?
But I could never tell
If she wanted me to be a Paramore
Or just a Hellogoodbye.
So on the ride over
I practiced my Dashboard Confessional.
Hoping not to become
Another one of her All American Rejects.
She made me that good kind of nervous.
I remember asking her for that first dance.
Trying hard not to Panic! At the Disco.
Hoping my beat Senses didn't Fail
We became Gym Class Heroes.
The Story of The Year,
The way we made that A Day To Remember
By dancing steamier than Red Hot Chili Peppers.
We were sexy
Even though Cute was What were were Aiming For.
We danced.
From Dangerous Summer to Early November
She was my litmus test.
My Chemical Romance.
A destination I'd need 21 Pilots to reach.
But even when I was 30 Seconds to Mars
She was Evanescence.
Always within reach,
and Three Doors Down.
But her smiles were Armor for Sleep
A Circa to Survival.
So as I pulled up Bayside,
I thought about The Almost.
The Box Car Races I needed a Red Jumpsuit Apparatus for.
She was a Green Day,
My Motion City Soundtrack.
And as she pulled up I recited my lines,
Hoping I didn't come off
As stiff as Jack's Mannequin.
I said "I have all these artistic dreams,
But for you I'd do Something Corporate.
If it would bring you
One step closer to Nirvana."
She laughed and said "you remind me of my ex Jimmy,
Trying to Eat The World.
When all I wanted was my Nickelback."
Yeah, we listened to Nickelback.
She said she "liked our Story So Far."
That she "wanted to Escape The Fate of her parents."
Said "she'd love me if I Blessed the Fall."
We kissed like a Yellowcard.
But her lips were a game I never wanted to stop playing.
So I kissed them once,
Twice,
Thrice.
Kissed until our Sum 41 was distant memory.
An Emery,
A stone abrasive but consistent.
To Chester Bennington.
I love this genre because of you.
I won't pretend to know what you were going through.
But your music introduced me
To the style I would define as myself.
So I just want to say thank you.
I'm sure it wasn't an easy walk in the Linkin Park,
But you made so many people
Feel like they weren't alone.
And in the end
That is all that matters.
Your lyrics were the first I ever felt
Resonated with who I truly was.
When I was a Paper Cut away,
You brought me One Step Closer
To a place for my head.
Said I wasn't By Myself.
So know
That you won't be Forgotten.
That In The End
We will find a cure for the itch.
The clock ticks life away,
But the music you didn't make
Will always play louder in my ears.
You tried so hard.
Got so far.
And in the end
That is what I will remember.

S.C. Says
S.C. Says is an Austin based slam poet who has been performing slam poetry since 2013. He's toured and featured at venues and universities across the country, and his poetry has been viewed over 700,000 times.
See all posts by S.C. Says →