Wes Watkins
Motivation + Drive = Purpose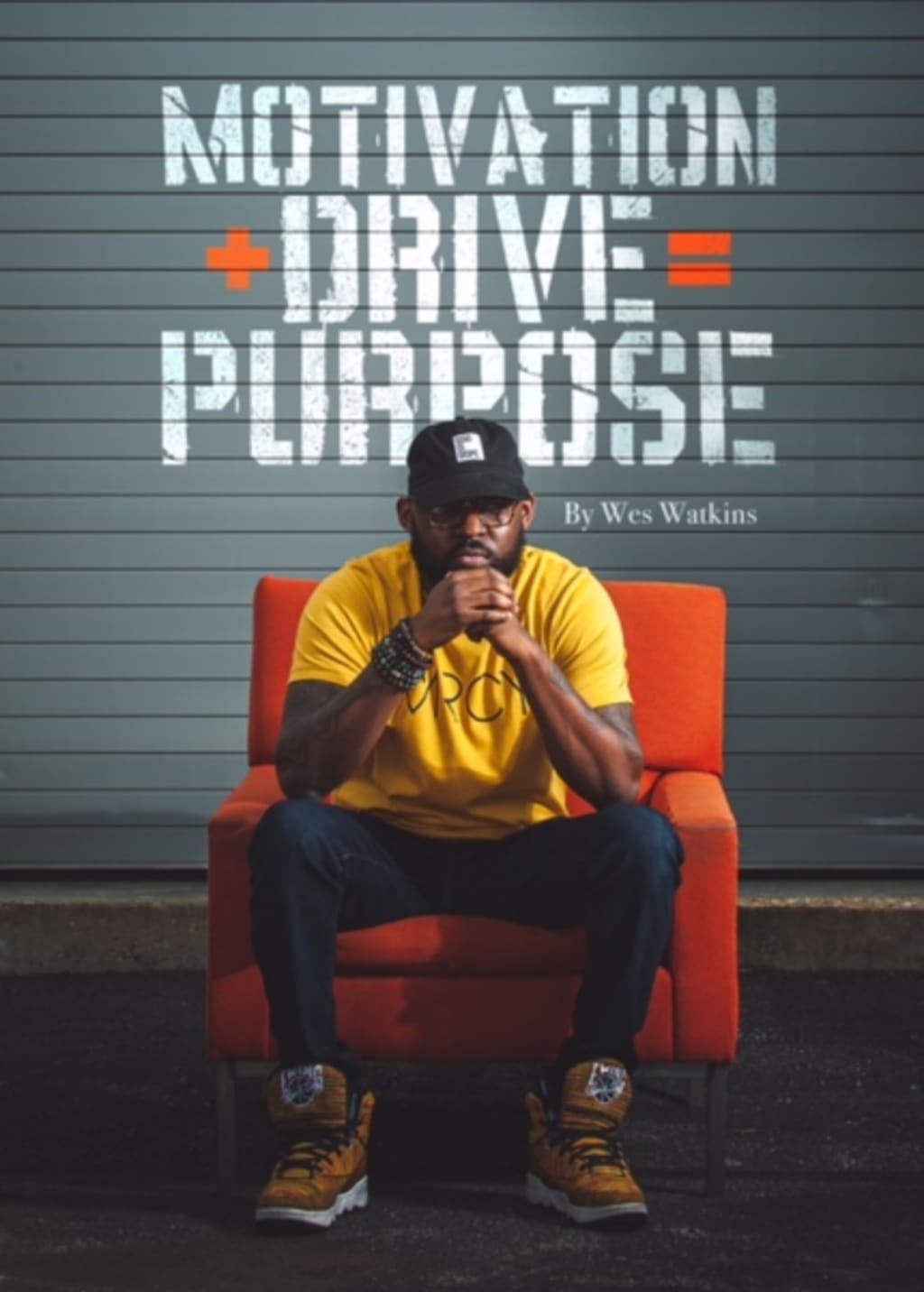 Wes Watkins (Provided Photo)
Wes Watkins is a famed celebrity musician, father of two, and author based in the DMV area. He's the lead musician and musical director of the R & B group, Got My Own Sound. Their unique, soul stringing sound is dynamic for all to hear. However, Wes is also a solo musician and acclaimed author. He is now taking his authorship to new heights with his second book titled: Motivation + Drive = Purpose. After feeling like he had no purpose, multi-talented musician Wes Watkins became inspired to pen his second acclaimed novel. His known talent does not just lie within his music. Motivation + Drive = Purpose will serve as a definite guide for millennials everywhere. To connect with the musician & author please follow him on all social media platforms as @WesWatkins. Wes has over 73,000 engaging followers and has recently landed a partnership with one of the world's most known drum companies.
Vocal readers, please enjoy our interview!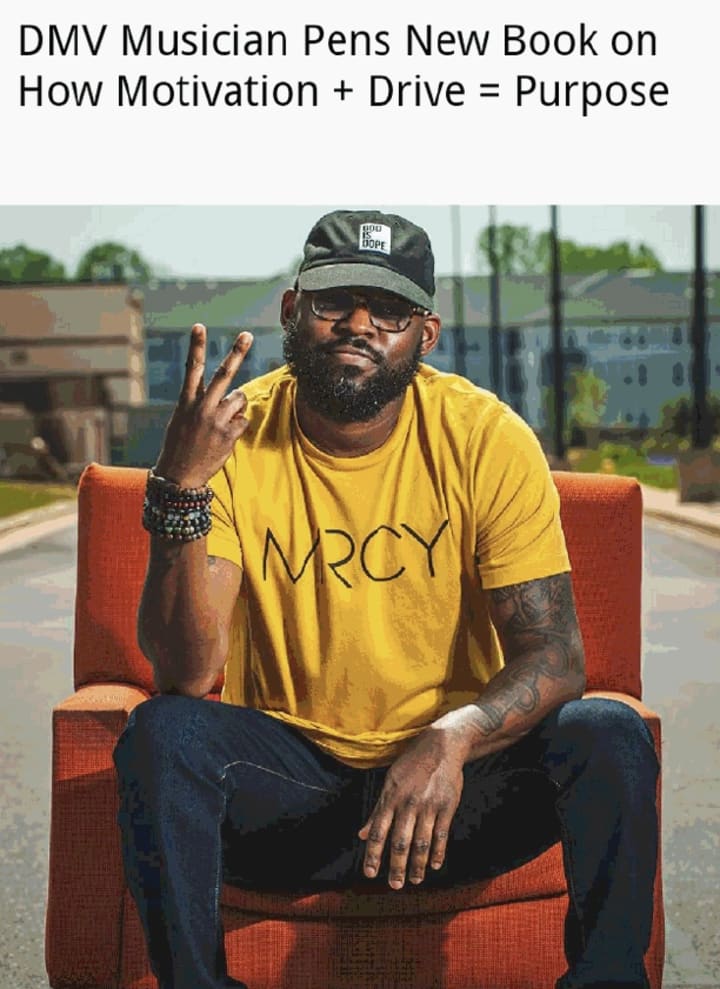 Tammy Reese:
How has your journey been so far as a musician and author?
Wes Watkins:
My journey as a musician and author has been great. The process to get here has been amazing even though faced with challenges at times it has been well worth it. Wouldn't trade it for anything.
Tammy Reese:
As a father of two, how do you balance career and family life?
Wes Watkins:
Balancing my career and family life can be very challenging at times. My job is so demanding and I am constantly on call. I am not afraid to say No to anybody when it comes to my kids. Making sure they know I love them is more important than any gig I could do. My son understands what I do and why. It makes it a lot easier to do my career knowing I have their support.
Tammy Reese:
How has the pandemic shaped your day-to-day life?
Wes Watkins:
The pandemic has shaped my day-to-day life in a great way. This pandemic allowed me to find my hunger and grind again for everything I want to accomplish. I have pushed myself in ways that I never imagined to accomplish my goals.
Tammy Reese:
What are some of the most memorable moments in your career so far?
Wes Watkins:
Some memorable moments in my career have been seeing different celebs like Lil Duval, Jidenna, Chrisette Michelle, Ty Dolla Sign, Missy Elliot, and a lot more repost my drum cover videos. Had the chance to sit down with Rodney Jerkins (Dark Child) in the studio, toured around the world with The Fabulous Thunderbirds and Grammy Nominated artist Carolyn Malachi.
Tammy Reese:
What have been some challenges?
Wes Watkins:
Most of my challenges have really just been staying consistent as an artist and an author. There are times that come up and make you want to give up. Making sure I push beyond that to stay consistent can be draining if you are not mentally prepared.
Tammy Reese:
Please tell me about your book Motivation+Drive=Purpose.
Wes Watkins:
My book Motivation+Drive=Purpose is about realizing the Purpose you were birthed with and using Motivation and Drive to obtain and operate in your Purpose. You can have the Motivation and Drive to get to your Purpose but if you lack Identity how can you know your Purpose and if you lack Identity then how can you have a Vision for your Purpose. This book was meant to help you find your Purpose.
Tammy Reese:
What else are you currently working on?
Wes Watkins:
Right now I am currently working on putting out my fourth album with my band Got MY Own Sound titled "Moonshine Music" which will release November 25th. Also, I am partnering with a couple of big companies to bring my personal drum beats to the world soon.
Tammy Reese:
What do you love most about the work that you do?
Wes Watkins:
The thing I love most about what I do is that I am able to be a father full time. My job allows me to be by my kid's side during the day and I love it. The other thing I love is that I get to turn my passion into reality. Having the opportunity to do a job that you love is one of the greatest feelings.
Tammy Reese:
What do you want your legacy to look like?
Wes Watkins:
I want my legacy to look like the perfect blueprint to achieve your purpose. Once you find your purpose in life you develop and different kind of hunger and drive to accomplish your goals to become great.
Tammy Reese:
What advice would you have for anyone who wants to follow and pursue your career path?
Wes Watkins:
My advice for anyone who wants to follow and pursue my career path is to be mentally prepared and never quit. I've had moments in the past that make you want to give up because things seem like they're impossible but having the mentality that I won't give up kept me pushing. My mental remains strong despite what the situation looks like at times. Embrace the process of everything you go through when dealing with this career path.