Waje gets real about how old generation is dealing with new generation of singers
"It's not easy."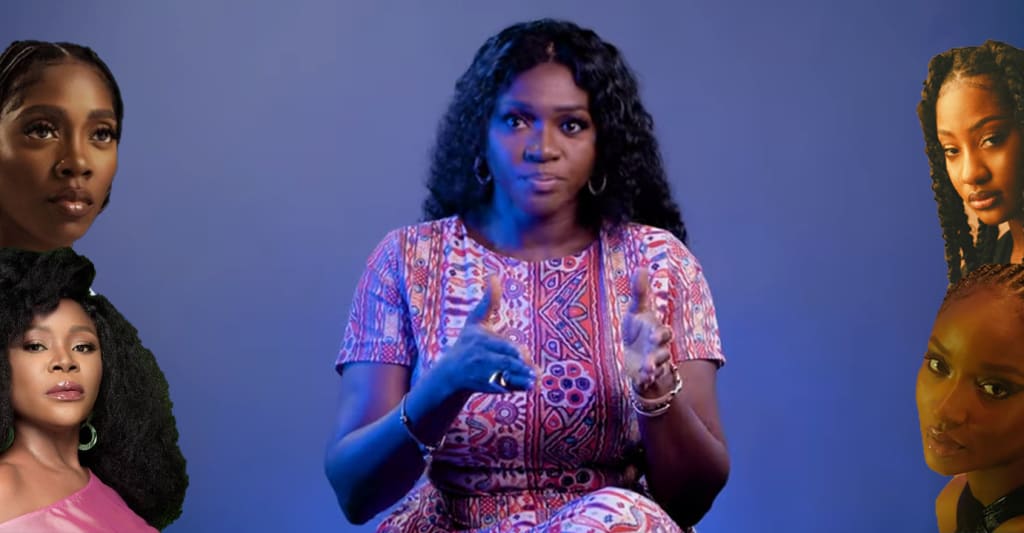 When a new generation comes along, the old generation almost always starts to raise their nose or criticize the antiques of the young while the newer generation scorns the ways of the old. It is the inevitable circle of life.
With new acts on the horizon like Tems, Lady Donli, Ayra Starr, on the rise, Pulse Nigeria had to ask mega singer Waje during their interview with her, what her generation thought about the new generation of artistes.
Waje answered and she answered honestly. Here's what she said.
**Before reading on, please make sure to like and follow my Facebook page (Jide Okonjo) so you don't miss out on any new and interesting lists, articles, and stories that I post every single day. I have a really fun page. If you like my page, you will have fun too. So what's stopping you? Like my page and let's have fun together!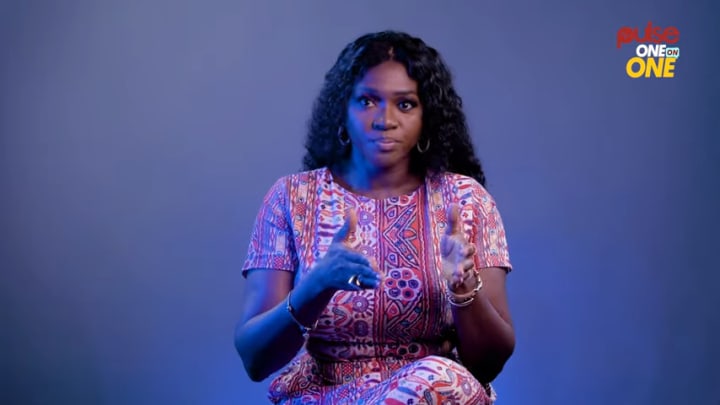 The Pulse TV interviewer asked Waje "how easy has it been for artistes of your generation to deal with the new generation artistes?"
Waje replied saying:
Let's not sugarcoat it, it's not exactly easy. Cuz many of us learnt on the job. Now maybe if we had like record labels or managements that taught us about the music business, we would understand the beauty of evolving as time comes and know how to. Cuz some of us want to, it's the know how that's the issue. And then cuz some of us have done it by ourselves for so long, the jack of all trade, master of none syndrome follows you around then you don't know when to hand over to someone and say "Okay, this is what I don't know how to do, can you help sort it out?".

There are people that like the accolade of executive producer, producer, singer, songwriter, actor, philanthropist, citizen, all (laughs). It's good on your CV but the person wey sabi do am, give am make him do am. For me, what people didn't see behind the scenes was that I was asking for help. I was asking for help from people who I thought "Oh, there's something you're doing that I don't know how to do. Can you show me how to do it?" and we're still in that process. I think that's one of the big issues we've had because the next generation shouldn't scare you, you should be proud. Because trust me, you doing what you do has given room for people to come, and that's the truth. Do you understand?

Because I remember as a kid watching Onyeka Onwenu, I wanted to be like her. When I was in UNN, I had a three-loader CD that I put Lauryn Hill there, Yinka Davies was on repeat because that woman's voice, till now, there's still nobody in this generation that matches her voice. Then I had Brandy's Full Moon. Now if Aunty Yinka or Evie Edna or Onyeka Onwenu didn't do the things they did, probably it would have been even more difficult for me to breakthrough at the time I started.

So I just feel like we in this generation need to get to that point where we embrace it and say, "Wow, it's great to see people doing it better than us" and if we want to learn and get inspired by their own moves, there's nothing wrong in doing that.

Beyonce never die as the Ariana Grandes dey come. I'm sure she's inspired by the moves they make and she keeps upping the game. That's the mindset we should have.
Perfectly said Waje. Very well said.
That's All.
I hope you've had fun. Don't forget to like my page (Jide Okonjo) if you don't already for more stories like this, the fun never ends!
To catch up on other content you might have missed, click here.
Until next time, have a wonderful rest of your day.