Vocal Music Spotlight
California Singer-Songwriter Simon Lunche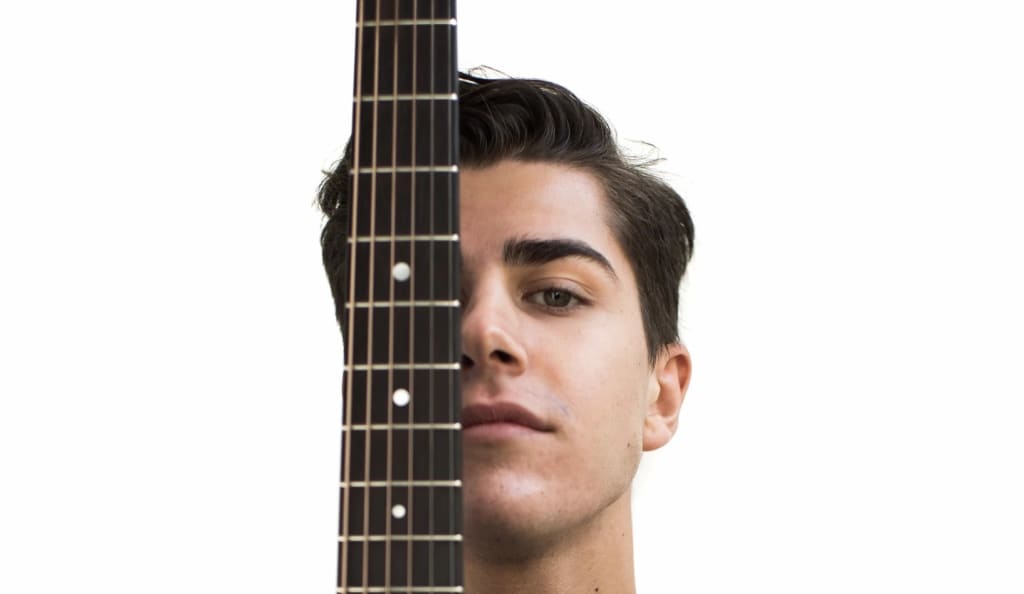 Simon Lunche
Known for his signature blues guitar licks, California singer-songwriter Simon Lunche's voice overflows with palpable ache against rich tapestries of strings and piano. He's been known to bring a crowd to their knees and render them speechless.
After being influenced by a solo performance of Eric Clapton's at age 5, Simon Lunche developed a precocious knack for the guitar. Forming his first band at age nine, he became the youngest artist ever to be endorsed by Gibson and wrote and produced four albums while touring the country twice - all prior to finishing high school. Now, at 22, he uses his cherished 1965 Stratocaster to elevate the emotional drive and power of his songwriting while channeling influences such as John Mayer, Jeff Buckley, and Van Morrison. culminating in his own brand of music that is pop with an infusion of R&B and soul - "Soul Pop"
While making his newly released album, "Never Knew The Night", Lunche caught the attention of multi Grammy winning engineer Dave Reitzas (Stevie Wonder, Barbara Streisand, The Weeknd) who quickly joined his creative company. Lunche then met Sean Hurley (John Mayer bassist) who also became a trusted partner in the production along with Aaron Sterling on drums (Harry Styles, Maren Morris, John Mayer) and backing vocals from Tiffany Palmer (John Mayer), Brandon Winbush (Tori Kelley, Justin Bieber) and Briana Lee (Elvis Costello). American Songwriter Magazine wrote"The emotional drive is quite evident across all 12 songs (on the album). Lunche punctures the proverbial bullseye so expertly, you question where he's been hiding all this time"
Simon Lunche is a man bearing his soul, of being open, honest, and as vulnerable as he can be all in the name of love.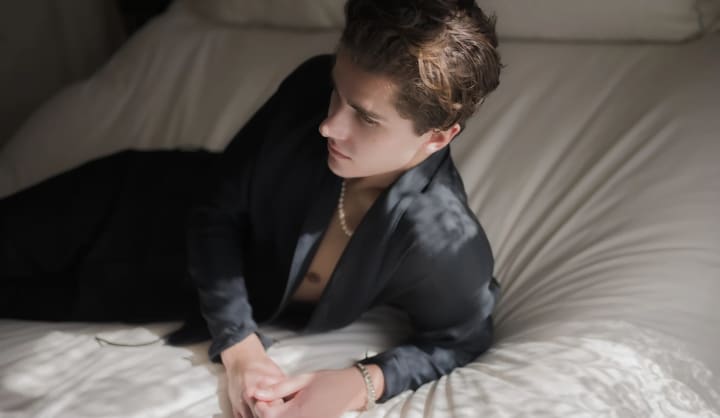 What are some must-have items you need while in the studio?
Simon Lunche: Hmm let's see. Probably number one would be my Milkman guitar amp. That thing has become such an important part of my sonic signature over the last few years that it's hard to imagine recording without of it.
Second would be my old 1956 Stratocaster. Never in a million years did I think I'd be a strat guy when I was younger but today that guitar is the love of my instrumental life.
Lastly, I'd say lots of food and turmeric tea. I'm always hungry and I don't want to get grumpy or low energy if I'm doing a session all day. The turmeric tea keeps me hydrated and my vocal cords feeling great so I'm prepared to sing whenever during the day.
How has being in the music industry made an impact on you personally?
Simon Lunche: The positive impact is that my art has been pushed to greater heights by all the people I've been able to meet and play with that the casual musician wouldn't have the opportunity to. I was an 18-19 year old kid coming out of high school thinking I was great only to get my ass kicked by a bunch of older players who showed me just how much greater I could be. That was something I really enjoyed and continue to enjoy.
What do you enjoy most about being in the music industry?
Simon Lunche: I think the overall pursuit of making a career out of the thing I love has been the most enjoyable part. The stakes are really high in my case and it's definitely scary at times to think that if this fails I really don't have anything else besides my songs. But it's also beautiful to love something enough to be willing to take that risk for it. For all the ways life can go for somebody, following music was the only real possibility for me. Anything else wouldn't be true to who I am.
What are some memorable moments in your career so far?
Simon Lunche: The first time working with all the fantastic session musicians that were on my album will stick in my brain forever. Many of them were idols of mine since I was much younger and it was surreal to have these people that I'd looked up to so much playing songs that I'd written. It was also surreal to be this 19-year-old kid who was giving them directions. And to hear it be such magic from the first take. I remember the first time I played with Sean Hurley being like "wow now this sounds like a record is supposed to sound".
What are you currently working on?
Simon Lunche: Right now I'm pretty engrossed in writing. Covid gave me an opportunity to really sit down and take tabs about everything that's happened in my life so far. Turns out there's a lot of really important stories to me that I've yet to tell and want to immortalize in song form. Hoping I'll be back in the studio in the next month to start the recording process.
What is one of your favorite songs and why?
Simon Lunche: Right now I'm a real big fan of Tupelo Honey by Van Morrison. The whole tune just sounds like spring to me for some inexplicable reason. I love that. The dynamics are great too. It gets really big and then super quiet. Just when you think you've reached the peak it goes even higher. In a lot of newer stuff people seem so concerned with song length and number of choruses so it's refreshing to listen to something like Tupelo Honey that isn't concerned with any of that and really only about feeling.
If you could work with any artist who would it be?
Simon Lunche: The first person who comes to mind is Paul McCartney. I grew up absolutely idolizing the Beatles and to me they are the greatest band ever. When I was younger I had the opportunity to see Paul live with his band at candlestick park in SF and it was like seeing musical Jesus. Totally unreal.
The other two more modern artists that would be on my dream list are John Mayer and Taylor Swift. With Mayer I've just been influenced so much by his ability to integrate blues guitar into pop music and Taylor I just love her writing and her evolution as an artist. Would be a dream to sing something with her.
What is the best advice you ever received?
Simon Lunche: The best advice I've received is to just keep going. There's a lot of ups and downs on this journey. Especially if you've dedicated your whole life to this one thing. At times you're going to feel like you're just not good enough and at times you're going to feel like the best there is. The stakes are high when you've got all your chips in the middle of the table so it's hard not to get unnerved at times. The key through it all is to just keep putting one foot in front of the other even on your worst days.
Any advice for aspiring music artists?
Simon Lunche: Don't sell yourself short. Shoot for the stars. If there's somebody you really want to work with, reach out to them. And when they don't respond, write more songs and try again. Don't think that you can't make something great just because you don't have the same resources or money as your favorite artist. If there's something you really believe in that you've written don't let somebody change your mind. Keep being yourself and keep finding ways to show more of yourself to the world.
What do you want your legacy to be?
Simon Lunche: I'd like to be remembered as somebody who was truly a unique songwriter and artist. Somebody who's heart was evident through his songs. I think most artists like myself make art in an attempt to be understood on some deeper level. It sounds like a bit of a selfish pursuit I know, but it's also in an effort to connect to people together in the vast capacity and complexity of human emotion and to not feel alone.
If my career's work ends up painting an honest picture of all of these things that I've felt and have happened to me that encompass who I am I'll consider my life a success and hope that it helps other people feel more understood too. In a more basic way I'd also just love to be somebody who can spread kindness and empathy. I think it's in desperate need at the moment. I hope I'm in a place in my future to be able to help as many other people as I can.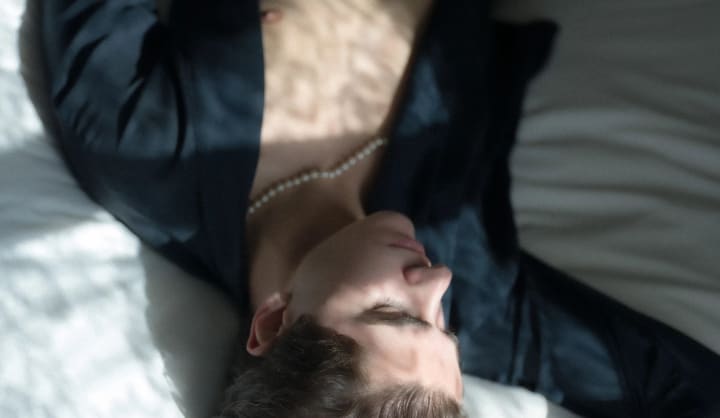 Keep up-to-date with Simon Lunche by connecting on Instagram @simonlunche
interview
About the author
Filmmaker/Actress/Writer/Journalist/Publicist
Award Winning Multimedia Creator
IG @TammyReeseMedia
Reader insights
Be the first to share your insights about this piece.
Add your insights