Up-and-coming artist Kate Gala releases 4th Single
Kate Gala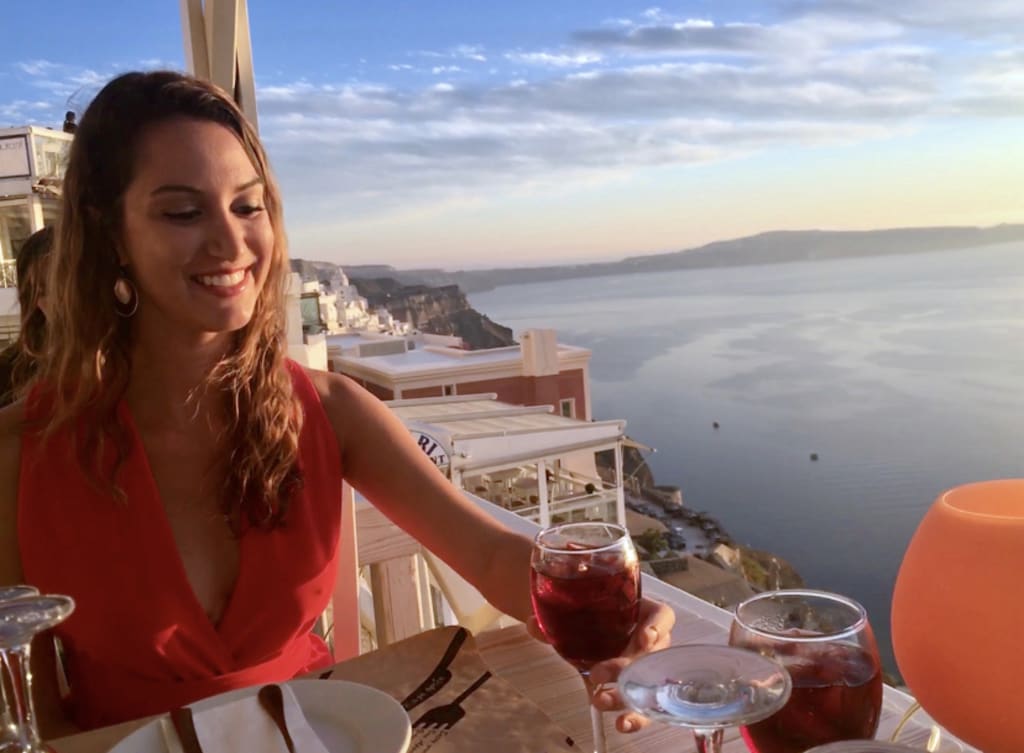 This July, artist Kate Gala released her fourth single, "Hold on Tight." The sultry sound of the music matched with relatable lyrics deliver a powerful song about getting through the coronavirus pandemic. "Hold on Tight is a song that I wrote about getting through the global pandemic. Like so many others around the globe, I had just lost my job, saw loved ones who were suffering through this, and I needed an outlet to try to stay positive" confirmed Kate Gala. "I thought in these unprecedented times, we needed a positive song to help bring people together. With so much divide in the world today, I hoped that at the end of the day, this song could be a reminder we are all in this together." 'Hold on Tight' is a single that tells a story and expresses feelings and emotions in which everyone has felt through this global pandemic. All proceeds of the single, go towards coronavirus relief.
Kate Gala is a new and upcoming artist from the Virginia Beach area. From a young age, Kate expressed interest in music and writing. She taught herself to play the guitar and ukulele early on from watching YouTube tutorials online. Growing up, she enjoyed listening to music of the greats such as Elvis Presley, Michael Jackson, and Stevie Nicks, and admired the songwriting style of Taylor Swift. A light-hearted individual with ambition, Kate began writing songs in high school as an outlet to cope with teenage struggles, bringing that passion with her through her college and young adult years. She hopes to use her platform to promote a healthy lifestyle for the mind and body, while encouraging people to explore more through her travel posts. Her musical style is comparable to Selena Gomez or Emily Warren, and consists of heartfelt lyrics to remind listeners that no one is alone.
Some of Kate's other singles include, "Almost Made It," a song about a break-up, "Broken Heart," about loving someone in distress, and "Last Forever," a dance song about being in love.
"Almost Made It" delivers a unique take on a "break-up" anthem. While most songs about heartache stick with negative tonality, this track shows that not all breakups end in sorrow. With a summery vibe and relatable lyrics, "Almost Made It" appeals to all listeners of pop music who have been through a relationship's end. "Broken Heart," her third single, showcases her versatility in her writing and musical arrangement. The track has a powerful drop and lyrics that exhibit the harder part of loving someone going through a hard time. "If people could take away one line from this song, it'd be the line "you can't help someone who won't help themselves," Kate Gala said, "It's a lesson in life that I had to learn the hard way, and by writing  this song I hope to help listeners realize the best thing they may be able to do for themselves is let someone go."
"Last Forever" Kate's, first single released in November of 2019, embodies what it's like to be in love. "It's all about living in the moment with someone and ignoring all of the outside noise in order to better enjoy each other's company," Kate said.
For more information on Kate Gala and her music, check out her YouTube channel under the same name, where she posts covers and answers questions about music and the songwriting process. Her Instagram can be found under the username @kategalamusic. In order to learn more about Kate Gala's rising career in music and modeling and how she got started in the industry, visit her website, kategala.com
About the Creator
Jason James is an American journalist Andrew writer from Miami, Florida that specializes in covering the entertainment industry.
Reader insights
Be the first to share your insights about this piece.
Add your insights